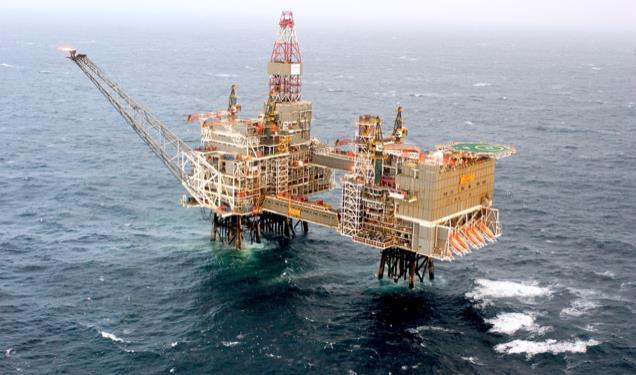 Exploration and production firm CNOOC has turned to an online resource managed by the UK oil sector's regulator for help unlocking a North Sea project which is at risk of being left "stranded".
The Chinese firm won't be able to proceed with its Ravel project unless costs are reduced to £56.5 million or less, it said on the Oil and Gas Authority's (OGA's) Pathfinder portal.
CNOOC has appealed to oilfield service companies to come forward with different execution models, funding strategies and development concepts by January 18 2021.
Proposals for Ravel currently involve a single well tied back 10.5 miles to the West Telford manifold and onwards to the Scott platform, which would require minor modifications.
In an update published on December 3, CNOOC warned that Ravel will remain stranded if it is not developed by the time Scott – 115 miles north-east of Aberdeen – reaches cessation of production.
The company said the field had recoverable reserves of 4.4 million barrels of oil equivalent.
CNOOC said: "The Ravel project is challenged. We have used Pathfinder to attempt to identify an alternative approach that could unlock the project."
Pathfinder was created to show the supply chain which services operators will require to execute specific projects.
More than 1,100 people have signed up to receive updates on projects via the resource.
Sylvia Buchan, supply chain development manager at the OGA, said it was "exciting" to see Pathfinder being used to stimulate activity that could kick off in the relatively near term.
Ms Buchan said CNOOC expressed its interest in using the resource following an event convened by the OGA in late October.
The regulator gathered 22 operators and challenged them to bring forward "value-adding projects" using pathfinder as a mechanism to communicate with the supply chain.
She said: "We've had lots of talks with suppliers and operators about what activity is out there.
"Now we're providing the supply chain with something they can get after and that's what Pathfinder is all about."
Operators cancelled and deferred contracts en masse in March and April due to the crude price rout and the Covid-19 outbreak, which meant offshore manning levels had to be reduced.
The end of the furlough scheme was also expected to make life more difficult for companies, though it was extended from October 31 2020 to the end of March 2021.
Bill Cattanach, head of supply chain at the OGA, said the regulator knew it needed to do something proactive to spark activity at a time when suppliers were having a "pretty tough" time.
Mr Cattanach said oilfield service companies told him they had little interest in the huge figures contained in recent reports and studies about future investment potential in different parts of the energy sector.
He said: "The supply chain is in survival mode. Companies want to know what's going to happen in the next six to 12 months."
Recommended for you

Exc: North Sea drillers warn of rig exodus amid 'minimal opportunity'