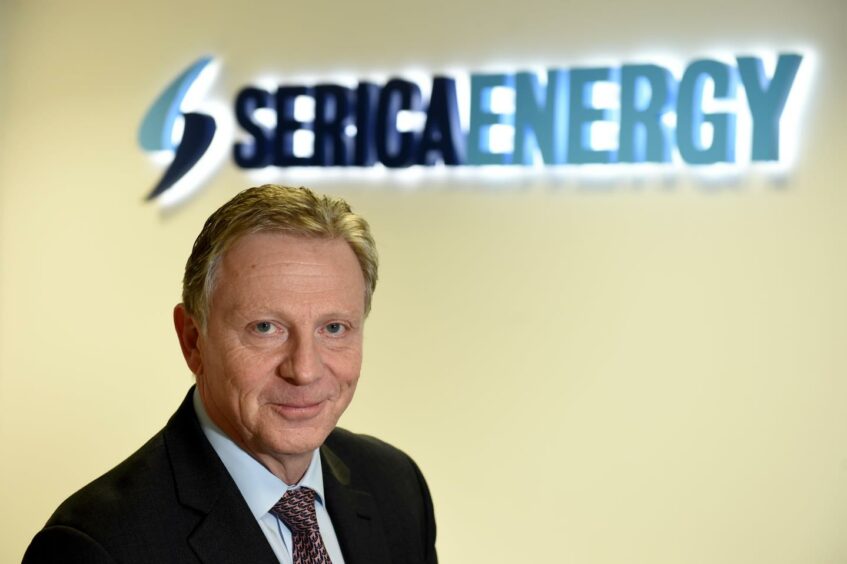 Serica Energy (LON: SQZ) has balanced out a strong set of results with the "wholly unwelcome" windfall tax burden on the North Sea.
Announcing its half-year results, the London listed firm set out a strong set of pre-tax profits, up 50% year on year, and unveiled a 9 pence per share interim dividend.
The UK operator said it shared "widespread concerns" of industry over the UK levy, but highlighted that the short-term tax incentives linked to it have benefited Serica projects.
An 80% investment allowance linked to the Energy Profits Levy (EPL) means that, combined with other measures, firms can recover £91.40 for every £100 spent on new projects for the lifetime of the tax, due to end in March 2028.
Serica Energy said it has used those allowances on several projects, incluiding a light well intervention vessel programme at its Bruce field last year, with a second campaign underway and a third scheduled for H1 2024.
It also has a "significant" four-well drilling campaign in its Triton Area (newly acquired from its TailWind Energy acquisition in March) planned for 2024, covering Bittern, Gannet E, Guillemot NW and Evelyn.
"The common theme amongst these capital projects is that they are all designed to quickly add production from existing fields without the requirement for substantial new infrastructure," said CEO Mitch Flegg.
"These short-cycle investments benefit from Investment Allowances under the EPL and have the capability to add significant reserves and production."
Mr Flegg said the EPL has a "significant impact on post-tax profitability for all UK oil and gas producers", and lambasted it as a "wholly unwelcome wholly unwelcome burden" which has seen project delay and "cancellation of longer-term investment projects across the sector".
However the Tailwind acquisition in March – with its own tax losses – has had the effect of lowering Serica's rate of taxation, meanwhile Serica is using the windfall tax investment allowance mechanism to its advantage.
Serica Energy Results
Serica has enjoyed a big boost to production since taking on Tailwind Energy in March, and saw a large increase in pre-tax profits despite lower realised oil and gas prices.
From the date of the acquisition in March, Serica said Tailwind has contributed £100m of revenues and £24.9m to pre-tax profits, which would have been £195.7m and £61.5m respectively, if the deal took place on Jan 1.
Serica had pre-tax profits of £298.2m for the six months ended June 30, up from £194.4m in the same period last year.
Revenues were down, from £353.4m to £340.6m, in part due to lower commodity prices.
Production totalled 49,350 barrels of oil equivalent per day, up from 38,100 boe/d in the same period in 2022, balanced between gas (55%) and oil (45%).
Less optimism was shown in exploration, with Serica deciding to drop plans for the North Eigg prospect, however work is underway on a field development plan for the Belinda discovery, a potential tie-back to Triton.
Mr Flegg said: "The completion of the Tailwind acquisition in March represented a step change in the scale and diversity of Serica, achieving a longstanding strategic goal. We have stated consistently our intention to continue investing in the enlarged portfolio, to add to it in a disciplined fashion if the right opportunities arise and to make further cash returns to shareholders.
"Accordingly, we look forward to near continuous well and drilling activity across the Bruce and Triton hubs during the next eighteen months and are pleased to announce today an interim dividend of 9 pence per share. This is up from 8 pence per share for the interim dividend in 2022, following the full year dividend of 22 pence per share last year.
"Serica's current circumstances and optimism reflected in its investment plans should not mask the fact that we share the widespread concerns within the sector about the health of the UK's offshore upstream industry given the current fiscal regime and future uncertainties.
"We welcome the UK government's recent Call for Evidence regarding long term fiscal policy. However, the problems we see need to be addressed urgently in order to restore confidence in the sector."
Recommended for you

'Lack of opportunity' in UK sees Serica eye Norway re-entry