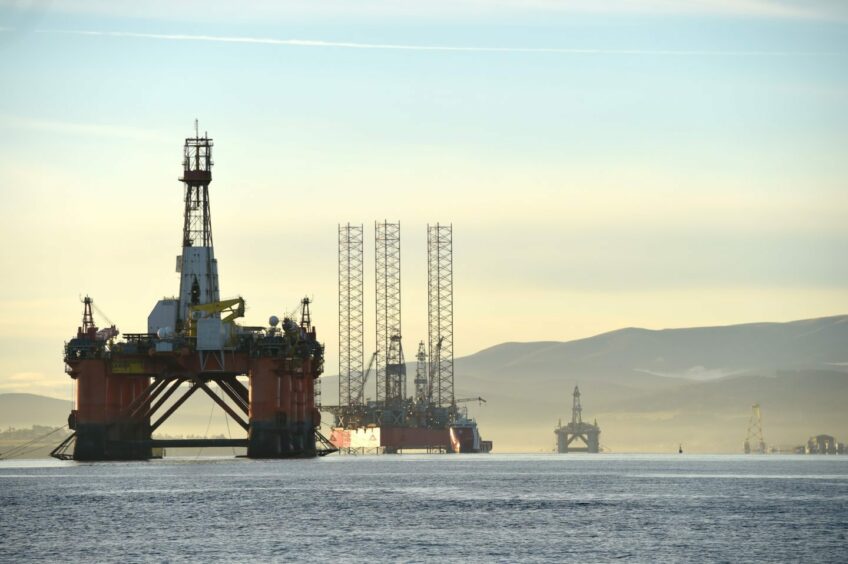 Aberdeen-headquartered Dolphin Drilling (OSLO: DDRIL) has announced it will fundraise $60m to acquire two North Sea rigs from Transocean (NYSE: RIG).
Dolphin said it is contemplating a private placement to finance the deal for the Paul B. Loyd Jr and the Transocean Leader semisubmersibles.
Paul B. Loyd Jr is on-contract with Harbour Energy in the UK, while the Leader has been stacked in the Cromarty Firth since 2020.
Dolphin said this secures a "long-term future" for 100 jobs on the Paul B. Loyd Jr, adding that the firm is looking to increase headcount in its Aberdeen HQ.
Meanwhile the Leader will be assessed in coming months.
Dolphin CEO Bjornar Iversen said: "We are excited about this acquisition, which not only expands our fleet but also enhances our earning visibility.
"This transaction signifies an important stride for Dolphin Drilling as we showcase our operational platform's capacity to incorporate additional assets and generate immediate, robust cash flows for our shareholders.
"The addition of these efficient rigs allows us to further consolidate the midwater rig segment in a tightening market, characterised by historically low supply and surging dayrates across offshore basins."
Dolphin's two largest shareholders – Strategic Value Partners (SVP), founded by private equity dealmaker Victor Khosla, and Cyprus-based investment firm S.D. Standard ETC Plc –  have pre-committed to subscribe for $12.5 million and $7.5 million, respectively, in the placing.
Dolphin Drilling said the Transocean deal is worth $61.5m – plus another $3m, but did not elaborate on the latter figure.
The deal is expected to close in the second half of this year.
Dolphin – not Transocean – also announced today that the Paul B. Loyd has had a three-year extension with Harbour Energy, taking its contract to September 2027.
The firm said it increases its revenue backlog to $279m.
Dolhpin said the extension deal is subject to a number of conditions with Harbour, not least the completion of the acquisition of the rig from Transocean.
In its announcement today, Dolphin said the agreement with Transocean is conditioned upon approval to novate Paul B. Loyd Jr's existing UK HSE safety case to Dolphin Drilling.
Recommended for you

Transocean Leader and Paul B Loyd Jr rigs to join Dolphin Drilling fleet in Q1