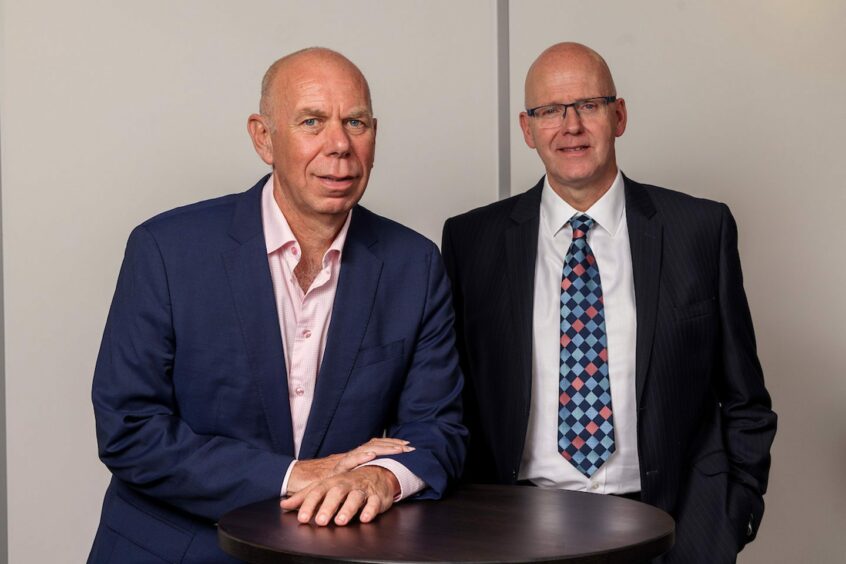 The Global Underwater Hub (GUH) has announced the makeup of its new ten-strong board, drawing on talent from across the energy and marine sectors.
After nearly two decades as Subsea UK, the organisation was relaunched as the Global Underwater Hub last year, with a particular focus on maximising global export opportunities for the subsea supply chain.
It has now selected a ten-person board, comprised of an "impressive array" of appointees from backgrounds across the blue economy, including the defence, aquaculture and renewable energy sectors.
Their CVs span top energy and contracting companies, including the likes of BP, TechnipFMC, Ørsted and Boskalis; SMEs such as Viper Innovations; and military and civil service expertise.
The new members will join GUH chief executive Neil Gordon and chairman Andrew Hodgson.
The new board members in full are:
Sue Barr, Chairwoman, Marine Energy Council
Zander Bruce, Subsea Operations Manager, bp North Sea
Bill Cattanach OBE, Head of Supply Chain, North Sea Transition Authority
Sarah Cridland, VP Commercial and Subsea Projects, UK, Med & Caspian – UK Country Manager, TechnipFMC
Neil Douglas, Director, Viper Innovations
Rear Admiral Paul Halton OBE, Director Submarine Support, Royal Navy
Heather Jones, CEO Sustainable Aquaculture Innovation Centre (SAIC)
Mike Jones, Chairman, Soil Machine Dynamics
Tim Sheehan, Head of Business Development, Boskalis Subsea Services
Benj Sykes, VP UK Offshore, Ørsted
Chairman Andrew Hodgson described the incoming members as "an exceptionally strong team" which reflected the breadth and diversity of both the industry and the global regions of subsea operations.
Rear Admiral Halton spent the early years of his career serving in submarines and surface ships, operating from under arctic ice caps to the Far East. In 2004 he took Command of HMS Spartan, embarking on a diverse period of tasking followed by a tour in Afghanistan. On return to the UK, he undertook the higher command and staff course, before working in defence intelligence operations.
As a Commodore, he commanded the 15 capital ships, frigates and survey vessels of the Devonport Flotilla before being promoted to Rear Admiral in October 2017.
Commenting on his appointment, Rear Admiral Halton said: "I'm thrilled to be joining the Global Underwater Hub board at such a vibrant time for the sector, where I'm keen to use my 37 years of experience in the underwater environment to contribute to shaping the considerable growth opportunities for the UK as we move towards a high-value, Blue Economy.
"There are significant benefits from industries developing this transformational technological advancement, especially in remote or autonomous maintenance techniques and operational capabilities, bringing financial and time savings, as well as better outcomes."
Marine Energy Council chairwoman Sue Barr said she was "excited and energised" by the opportunity.
"We have a long and celebrated heritage in the maritime sector in the UK which should be supported. With the emergence of marine energy as an industry, this is the time to work coherently on strategies which build economic growth and realise our potential. The GUH provides the network and infrastructure to help us unlock this opportunity."
Ms Barr has 20 years' experience in the offshore and nearshore construction and environmental industries, including the wind, wave, and tidal sector, and also serves as a non-executive director of Marine Power Systems in addition to chairing the UK Marine Energy Council.
Ørsted's Benj Sykes also added: "The UK's unrivalled expertise in subsea technologies, developed across multiple sectors, puts it in a strong position to drive the advances needed in the offshore renewables sector, not least in floating offshore wind, and I look forward to working with the GUH board and team to realise this potential."
Alongside the organisation's Westhill headquarters in Aberdeenshire, the GUH also plans to open additional hubs in north England and south England in 2022, which it says will promote cross-sector collaboration between companies, organisations, industry bodies, technology and innovation centres, and academia across the length and breadth of the UK.
Recommended for you

Global Underwater Hub officially launches to support creation of 180,000 jobs