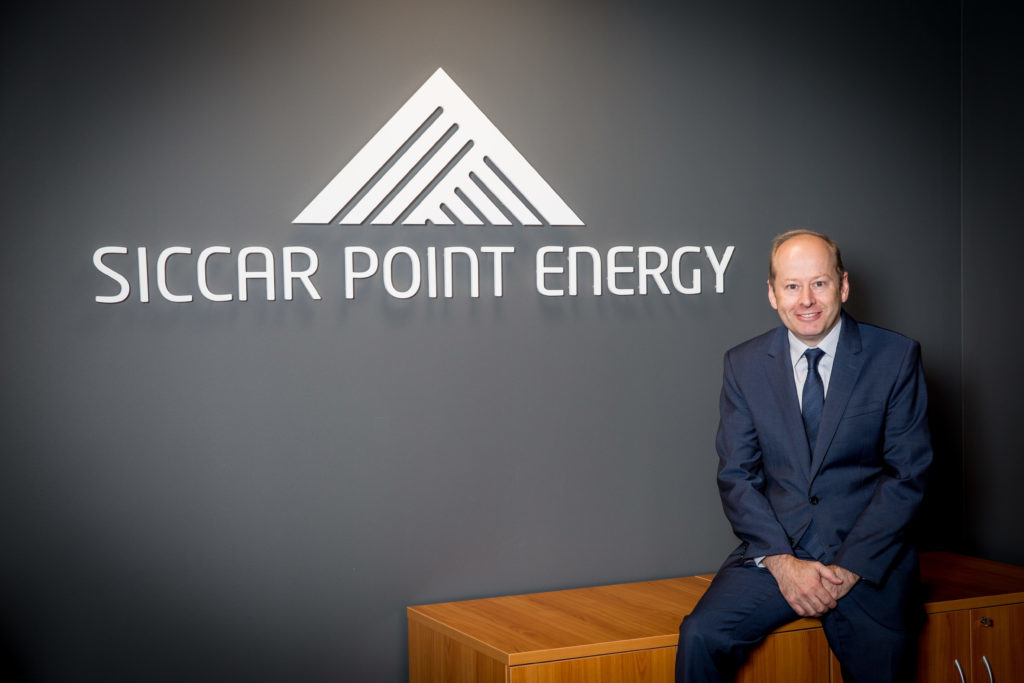 Losses at Siccar Point Energy more than doubled in 2020 as the North Sea operator looks ahead to key decisions on its flagship Cambo field and the Equinor-operated Rosebank.
Siccar Point recorded pre-tax losses of £189m, compared to a £77m deficit in 2019, while revenues were slashed by more than a third from £159m to £101m as Covid-19 dented oil prices.
Reporting the results for the period ending Dec 31, Siccar Point said 2021 would be a "very important year" on a number of fronts.
Siccar Point plans to "dilute" its 70% working interest in the Cambo field ahead of project sanction in the second half of this year.
Cambo had been due for sanction in 2020 but, as Covid struck, Siccar Point and partner Shell decided to defer until a degree of "normality" returned to the market.
The West of Shetland project, with 800million barrels in place, is likely the most hotly anticipated across the UK sector this year.
The first phase will target 170million barrels, while the wider "Corona Ridge" area – mainly comprised of Cambo and Rosebank – has four billion barrels of unrisked, prospective resources across multiple plays, "all of which have already been proven", according to Siccar Point.
Rosebank is 20% owned by the company, who said operator Equinor is due to pick an FPSO concept this year for the project.
A final investment decision (FID) for the development, one of the UK's largest untapped discoveries, is expected in 2022.
Despite the dip in revenues, production for Siccar Point during 2020 averaged 9,953 barrels of oil equivalent per day, almost level on 2019's 9,931 barrels per day.
BP's Schiehallion project, which Siccar owns 11.7% in, saw a number of "production trips" resulting in efficiency from the Glen Lyon FPSO averaging just 64% for the period.
There were Covid outbreaks on board, however these did not impact production and were "managed well" by BP.
The virus did, however impact scheduling and management of some maintenance operations.
The picture was similar over in the East Shetland Basin where Covid forced a reduction of workers on board the Equinor Mariner platform, which Siccar Point owns a 8.9% stake in. This resulted in a temporary stop to drilling, although production did not cease.
Siccar Point highlighted that seven new wells are planned this year on Mariner.
The company also received production via its 5.5% stake in the Harbour Energy-operated Jade project, which is beginning a two-well infill programme in 2021.
Siccar Point said it plans to take a hedging position to reduce its exposure to oil and gas price volatility going forward.
Looking ahead to Cambo FID, it said it will become "exposed to the risks commonly associated with project schedule and costs", adding it is "very focused on mitigating this".
Some actions planned include assembling an experienced project team, designing a contract structure to reduce risk, bring partner Shell's "considerable experience" to bear and ensure "realistic risking" is applied to project cost and schedule estimates.
It added that, with a cash balance of £116.6m, the group is "very well placed for the year ahead".
The business, ran by CEO Jonathan Roger, had an average of 36 employees through 2020.
Doug Fleming, CFO of Siccar Point, said: "Siccar Point's strong hedge book and high-quality assets allowed it to end a uniquely challenging year in a robust financial position.
"Although profitability was impacted by a non-cash impairment, net debt was reduced in 2020.
"The business is well placed as it plans the way forward on the exciting development opportunities in its portfolio."
Recommended for you

Rosebank had three-month wait for regulator approval, documents reveal