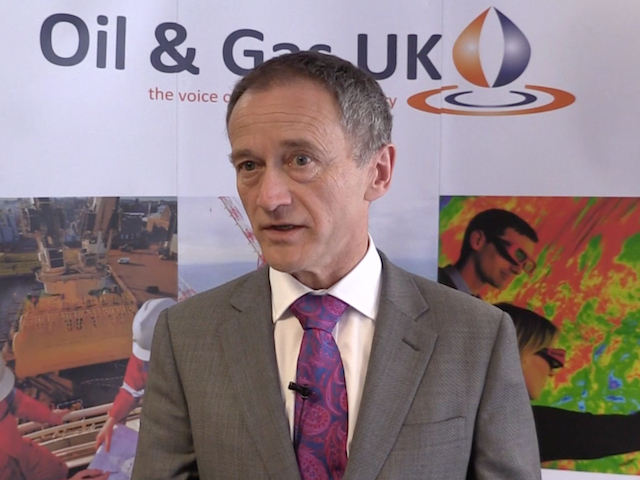 Budget day is always faced with some trepidation in the Oil & Gas UK offices – but I'm please to say that yesterday felt like a decisive move in the right direction.
Stepping back and looking at the global marketplace, the UK Continental Shelf (UKCS) is an exceedingly mature basin, and to put it bluntly we need all the help we can get.
That is not to say the industry hasn't been helping itself. We have made huge steps forward in increasing our efficiency and improving our costs.
The average Unit Operating Cost in this region, that once stood not far from $30 per barrel, have already fallen by around a third.
We are determined not to stop there and our focus on driving efficiency and improving our performance will be relentless through this year and beyond.
So, what is the headline for our industry?
The Budget will reduce the headline rate of tax paid on UK oil and gas production. This falls from 50-67.5 per cent to a rate of 40 per cent across all fields.
We welcome that decisive action from the Chancellor as acknowledgment of the challenges facing the industry.
Importantly, the Budget also provides certainty on the availability of decommissioning tax relief where an asset is transferred but the decommissioning liability is retained by a previous owner.
This should assist the asset trading market. In addition, we strongly appreciate the support for exploration through continued funding of seismic.
We are hopeful too that the tax rate changes will prove sufficiently effective alongside the steps the OGA are taking to promote exploration activity.
We note too that there has been further adjustment to the Investment Allowance which will facilitate investment in infrastructure, supporting the drive to Maximise Economic Recovery.
Our next steps will be to continue our work with the Treasury to complete its 'Driving Investment' plan and ensure that the fiscal regime reflects the business needs of the UKCS, sending strong signals that the UK is open for business.
Oil & Gas UK has been calling on the Government to support the competitiveness of UK oil and gas production and lighten the burden of special taxes paid by the sector – yesterday's news is an indication that the Government has been listening – and is prepared to act constructively to protect this important sector.
Mike Tholen is economics director for industry body Oil & Gas UK
Recommended for you

IOG suspends 'uneconomic' A2 well as Southwark woes mount