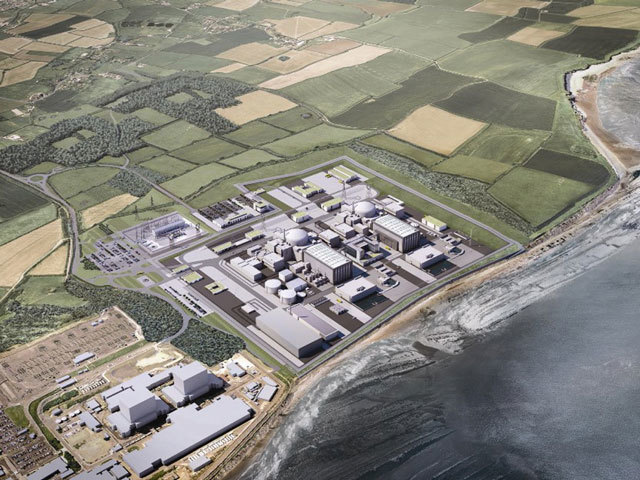 Generations to come will grow to loathe Britain's love affair with nuclear power … an infatuation that started in the 1950s and which hangs over these islands like a curse.
From an initial boyhood fascination fuelled by a father who was also a scientist, I for one have come to detest nuclear power and the lies that have grown up around this industry, including deliberate obfuscation and downright telling of lies over the nuclear waste legacy.
And so you can imagine how I feel about the decision by the May Administration to give Hinkley Point EPR project at Sizewell the green light. Absolute horror.
£18billion project they purr; onstream by the middle of the 2020s they assure. That won't be achieved. Hinkley C will become an uncontrollable juggernaut.
And, guess what, it's a French and Chinese project. We don't really have the necessary capability anymore. We don't have the dosh either. And we have effectively forfeit control, despite wjat the current UK Government might claim.
Oh, and there's a tonne of Chinese money being poured in, so long as they (the Chinese) controversially get the go-ahead for a Chinese-led and designed project at Bradwell in Essex, which has as it happens raised questions over UK national security.
There are no EPR (European pressurised reactors) operating anywhere. There are two projects under way at present. They are Flamvanville in France and Olkiluoto in Finland.
Both are staggeringly over budget and running very late. There are massive technical and structural problems to boot. It is the kind of stuff that, in the case of Flamvanville, could threaten the very existence of EDF itself without major subvention by the Paris government.
Guess who will pick up the tabs? Finnish and French taxpayers of course. And, when Hinkley C goes the same way, British taxpayers will be stung too, one way or another despite supposed guarantees on the part of EDF and the Chinese.
In the US, two proposed new Toshiba-Westinghouse AP1000 reactors – Vogtle Units 3 & 4 – that Georgia Power is building are years behind schedule, and billions of dollars over budget.
Some $8.3billion in federal nuclear loan guarantees, awarded by the Obama Administration at no cost to the nuclear utilities, would leave taxpayers holding the bag if the project defaults on its loan repayment.
In the case of Hinkley C, it was an inducement dangled by chancellor George Osborne of the now defunct Cameron Administration that paved the way for a final investment decision by energy company EDF, supported by China General Nuclear Corporation and China National Nuclear Corporation.
Osborne claimed too that "Nuclear power is cost competitive with other low carbon technology and is a crucial part of our energy mix, along with new sources of power such as shale gas", and that there would be guarantees of some sort.
In a press statement, the Treasury was vague regarding when said guarantees would be issued. And it failed to state the specific risks that would be guaranteed against – that is, the exact circumstances in which taxpayers would become liable for whichever company's losses.
Nuclear power is expensive, very expensive. It is costly to build, costly to sustain and it is a blank cheque when it comes to decommissioning.
The International Renewable Energy Agency recently determined that the cost of onshore wind in the UK is well under £80 per MWh even after all the costs of managing intermittency are included.
And yet, exactly a year ago, Osborne had the insolence to claim that nuclear power was the cheapest form of low-carbon generation available – cheaper even than onshore wind.
He laid the claim as he appeared in front of the House of Lords economic affairs committee" in its 'annual evidence session', asserting that the agreed 'strike price' of £92.50 per MWh (in 2013 money) is "substantially cheaper than other low-carbon technology like offshore wind or onshore wind."
Osborne misled the committee by suggesting that the UK taxpayer doesn't bear any of the risk should the EPR reactor design planned by EDF for Hinkley C not work.
Last year, the Treasury was also stupid enough to claim in a press release: "The new plant is expected to produce enough energy to supply seven per cent of the country's needs, powering around six million homes."
Hinkley C may supply up to 2% of UK energy needs, NOT, 7%. The 7% is power generation only. That is a fundamental and dangerously stupid mistake to have made. And nothing has been done to correct that. I see, for example, that the BBC perpetuates that myth today in its coverage of the May Administration's decision.
A few paragraphs ago I made reference to a blank cheque for decommissioning.
I challenge all of you to go and find an honest costing of nuclear. What do I mean by that?
Let's assume Hinkley C lasts for 60 years. Then it will be shut down and go through seemingly endless decommissioning. It will become a nuclear coffin for maybe a century.
Long after the station itself has been dismantled, there is the issue of radioactive waste storage for generations to come.
That's what I call madhouse economics. We have been lied to for decades and we're still being lied to about the real cost of nuclear.
Britain's bill for decommissioning and waste disposal is currently claimed to be £110billion over the next 100 years, double the £50billion or so estimate made 10 years ago. Ten years hence and I bet it will be more like £220billion. Then what? After all, this is a transgenerational issue and that is totally uncostable.
The International Energy Agency (IEA) said in late 2014 that almost 200 of the 434 reactors in operation around the globe would be retired by 2040, and estimated the cost of decommissioning them at more than $100billion.
Pardon? Excuse me? How can the global figure be less than the UK estimate on its own?
I'll leave you all to ponder that one.
Meanwhile, EDF (reluctantly I perceive) and the Chinese (happily as it suits their deeper strategic purpose) get to build Hinkley C.
This will go down in history as the grossest energy industry investment in the UK ever. A colossal and very expensive waste. A curse upon us all.
Recommended for you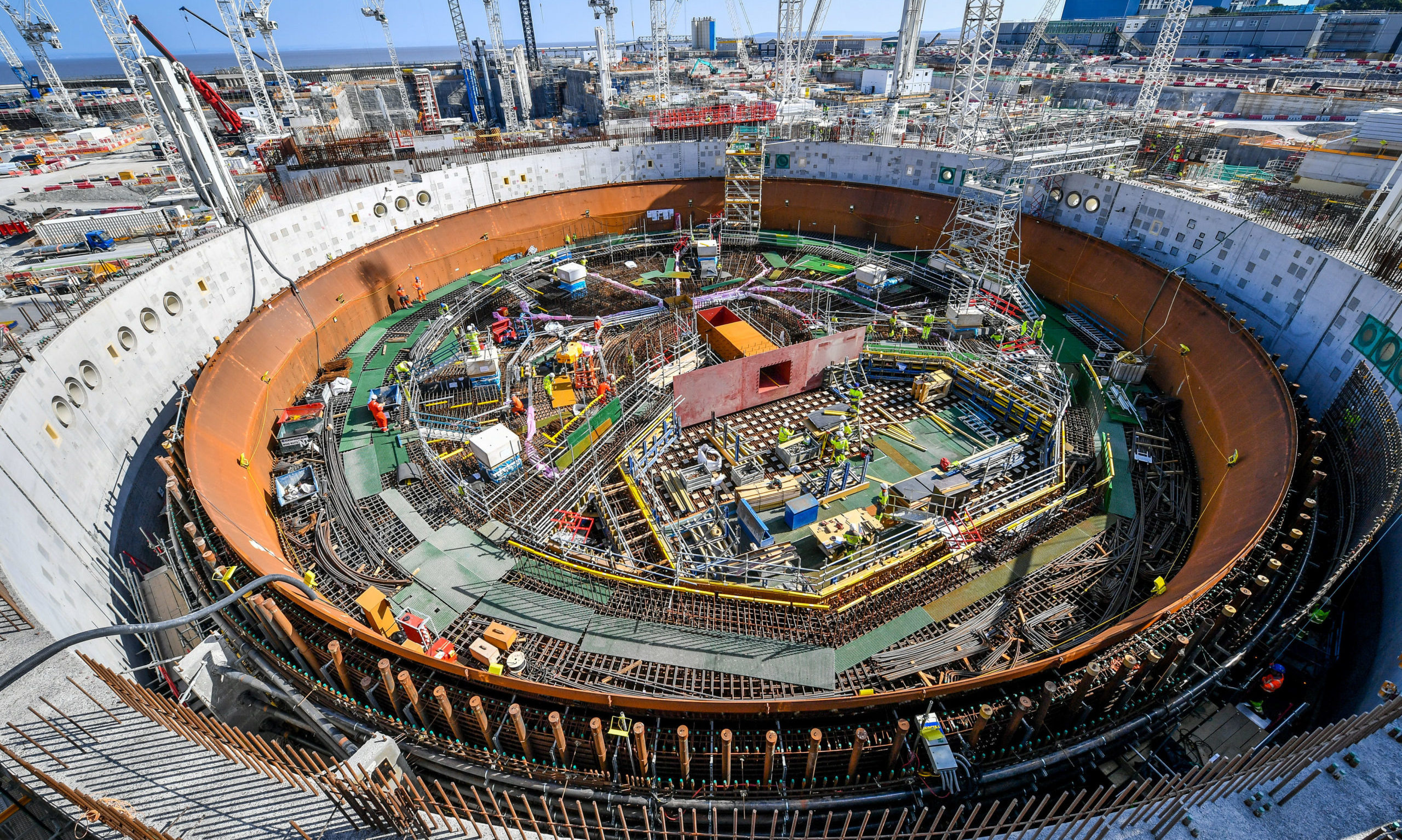 UK labels nuclear power 'green' to attract climate-friendly capital