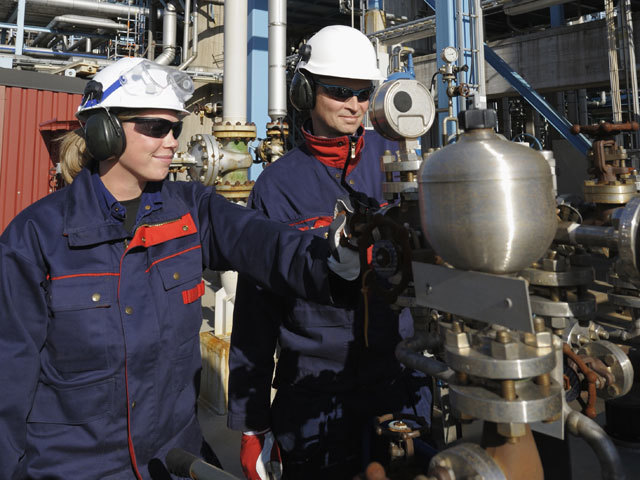 On 26th October 2016, St Margaret's School for Girls held a Girls into Engineering Conference in collaboration with Aberdeen University. We were thrilled to have a fully packed day ranging from hands on activities to inspiring talks.
The programme was opened by Miss Tomlinson, the Head of St Margaret's, and she was followed by Professor Igor Guz who is the Head of the School of Engineering at Aberdeen University. He encouraged us to pursue a career in engineering by informing us about the opportunities available within the industry and enforcing that, although it remains heavily male dominated, the engineering industry is just as much for women as it is for men.
This talk was followed by a presentation from Rita Brown – editor of Energy Voice. She shared her own career path with us. She also drew our attention to the rapid changes that have taken place in the industry since the '90s when there were barely any women to look up to outside the entertainment industry. Now women hold many executive position in leading firms across the industry. We have taken away a sense of optimism from this, and an added drive to increase female representation in engineering.
We also had the exciting opportunity to hear from the formula car racing team from Aberdeen University. They helped us see the applications of engineering in real life situations such as building a car. They also talked to us about the process of making the car which showed us the exciting things one can do while studying engineering at university.
Next we were presented with a series of engineering problems to which we had to find solutions. The activities allowed us to understand the problem solving skills needed in the engineering sector. This included a session with a professor of electrical engineering in which he talked about the future of renewable energy in Europe. This was very interesting and gave us something to look forward to being a part of.
Towards the end of the day we heard from an undergraduate, postgraduate, a PhD student and a professor. It was interesting to see how they each developed on their degrees in various professions and overcame stereotypes while following their dream career path.
Last but not least the day was finished off with a round of admissions tips from a member of the admissions team in Aberdeen for our own university applications.
Overall, the day was of huge benefit to all who attended. It gave us confidence and reassurance in pursuing engineering as a career. One constant underlying theme was the importance of innovation. We have all realised the significant impact this has on projects. Hearing some personal experiences has helped us realise the importance of being prepared to fail to experience success. And, most of all, it was made clear that it is now our turn to break boundaries and overcome stereotypes.
Aghogho Otakoro and Halima Elias are both students at St Margaret's School for Girls in Aberdeen, Scotland.