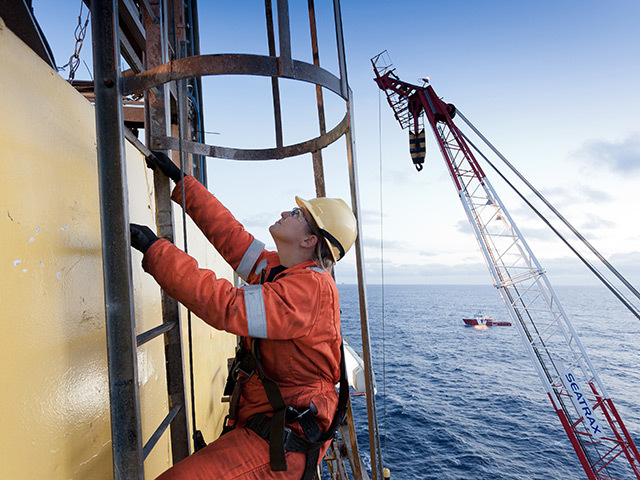 While the entire sector has been affected by the prolonged downturn in oil and gas, the workforce has undoubtedly felt the biggest impact. But every cloud has a silver lining, the downturn has forced companies to think smarter about their recruitment and retention strategies. This influenced a number of recruitment and workforce trends in 2016:
Market rate alignment
As companies faced continued pressure to cut costs this year, market rate alignments were – unsurprisingly – a first port of a call, including salaries, contractor rates, expatriate packages and other expenses.
At the peak of the last cycle, the talent shortage was characterised by rapidly rising market rates as companies competed to attract and retain the best candidates. Companies needed to pay inflated rates to stay competitive and get the right people into roles.
As we move into 2017, data and analytics tools will be crucial so that companies can continue to adjust rates in line with market changes and mitigate against exponential rising costs by offering competitive rates.
Succession planning
2016 saw an exodus of people from the oil and gas industry as displaced talent transitioned into other project-related sectors such mining, nuclear, renewables and infrastructure.
Over the course of the year we've also seen some companies cancel or scale-back graduate training schemes, and universities reduce the number of petroleum-related courses.
This, coupled with the number of workers nearing retirement (estimated to reach 600,000 in the next two decades), will leave a significant skills gap when the sector recovers. This could leave companies at risk of not being able to successfully execute projects. Prior to the downturn, estimates suggested that the average cost of an unfilled vacancy in the oil and gas sector was as high as $30,000 per month. If we extrapolate this across multiple regions, then the scale of the issue becomes apparent.
However, we've seen a number of companies wake up to the challenge in 2016 and start to proactively address the problem by introducing succession planning across all levels of the organisation – not just senior management. Through mentoring and job shadowing programmes companies are encouraging knowledge transfer across all areas of operations.
Retention strategies
Another major focus in 2016 was the retention of top talent. To do this, HR managers and companies had to be creative about their retention strategies by offering flexi-time and additional benefits to keep talent engaged. This is crucial, especially with limited resources, companies need to have the best talent in place for the job.
In 2017, the challenge for HR professionals will be ensuring they have the right recruitment strategies in place. This means being dynamic enough to retain the right talent while proactively recruiting people to fill new positions as demand increases. If companies cannot fill essential positions, then the business risk is significant.
Local talent
Another global shift in 2016 was an increased drive to recruit and develop local talent and reduce operators' reliance on expatriate skills and knowledge. In the lower for longer environment, the cost benefits of a local workforce and the opportunities it creates in the local communities has proved attractive to operators in emerging markets. This training, including mentorship, will be vital as operators try to balance local talent with the necessary skills and experience to execute projects.
2017 will undoubtedly bring more workforce-related challenges. But like the silver tint of a dark cloud's edges, opportunity always lurks behind the darkest hour. And the industry must be ready to take it when it comes.
Janette Marx is the COO of Airswift.