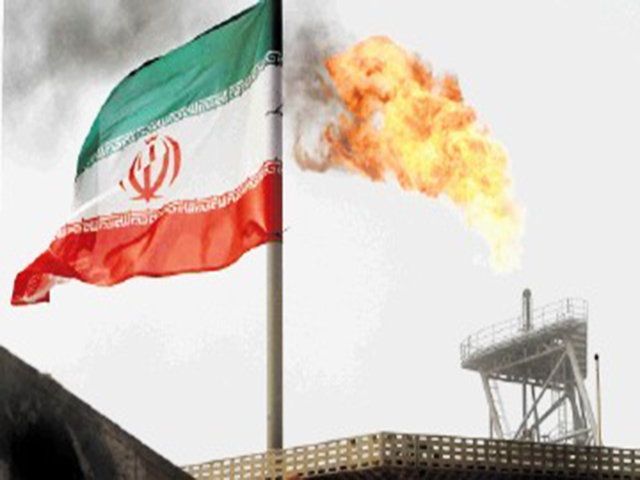 The US Iran Nuclear Agreement Review Act (INARA), enacted in May 2015, calls for the president to issue a certification to Congress every 90 days regarding Iran's compliance with the Joint Comprehensive Plan of Action (JCPOA). If the president fails to issue the certification, INARA provides an expedited process for re-imposing US-Iran sanctions that were lifted under the JCPOA.
President Trump declined to provide the INARA certification that was due on October 15, 2017. So, what happens now?
Must Congress take action under INARA?
No. Congress is not required under INARA to do anything. Indeed, given the current US political divides, it is entirely possible that Congress will not act. INARA simply provides a means for expedited consideration by Congress of "qualifying legislation" should it be introduced in the 60 calendar days following non-certification.
What is "qualifying legislation" under INARA?
There is only one form of qualifying legislation under INARA – a congressional bill that provides for reinstatement of some or all statutory US-Iran sanctions that were waived under the JCPOA. If legislation is introduced that would add new statutory sanctions, it would not be qualifying legislation and would not benefit from expedited consideration under INARA.
What are the "statutory sanctions" that could be reinstated by qualifying legislation?
Not all of the US-Iran sanctions lifted under the JCPOA were statutory sanctions. Many were imposed by the president – through executive orders – that were revoked when the JCPOA was implemented on January 16, 2016. These sanctions would not be reinstated by qualifying legislation.
Statutory sanctions are those imposed through congressional acts. Under the JCPOA, statutory sanctions were waived – and could be reinstated by qualifying legislation if enacted – under the Iran Sanctions Act of 1996 (as amended), the Iran Threat Reduction and Syria Human Rights Act of 2012, the Iran Freedom and Counter-proliferation Act of 2012, and the National Defense Authorization Act of Fiscal Year 2012 (as amended). Such sanctions include financial and banking-related sanctions, sanctions on the provision of underwriting services, insurance, and reinsurance, sanctions on transactions with Iran's shipping and shipbuilding, energy, and petrochemical sectors, and sanctions on Iran's trade in gold, precious metals, and other metals.
There was no relief from statutory sanctions under the JCPOA for US companies and citizens, so reinstatement of such sanctions would have no direct impact on them. General License H, issued under the JCPOA to authorize US-owned or -controlled foreign entities to engage in certain Iran-related business, would also be unaffected by reinstatement of statutory sanctions, as it was issued by the Treasury Department's Office of Foreign Assets Controls (OFAC)
What does "expedited consideration" mean?
The expedited consideration procedures in INARA include truncated House and Senate committee reviews, limited debate times, and votes on passage immediately after conclusion of debates. In short, INARA provides for fast-track consideration of qualifying legislation so that applicable statutory sanctions can be reinstated quickly.
If Congress does not take action under INARA, does that mean things will stay the same?
INARA does not impose any constraints on what Congress – or the President – can do regarding sanctions on Iran. It is certainly possible that, despite President Trump's failure to certify Iran's compliance with the JCPOA, the status quo will be maintained, but current posturing suggests that change in one form or another is coming.
At any given time, President Trump could decide that US interests are no longer served by abiding by the JCPOA, withdraw all statutory waivers, issue new executive orders mirroring those that were revoked, and remove related OFAC licenses, such as General License H. For its part, Congress could enact legislation outside the INARA process that reinstates statutory sanctions waived under the JCPOA, or that imposes brand new Iran-related sanctions that conflict US commitments under the JCPOA.
Weighing against such actions, of course, is the continuing widespread support for the JCPOA among US allies.
Douglas Maag is the senior counsel at Clyde & Co.
Recommended for you
X

Former Brent platform manager appointed OGA decommissioning chief