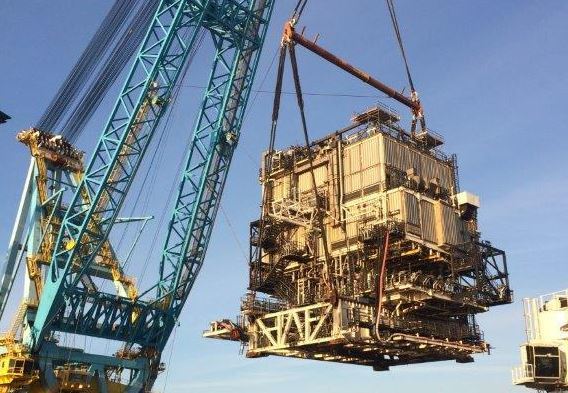 The Scottish Government's backing for an ultra-deep-water decommissioning facility at Dales Voe in Shetland reminded me of a communication I received from energy minister Paul Wheelhouse.
The letter was in response to my request for the government to consider the sustainable benefits of leaving clean offshore infrastructure in place and using the money saved to fund green energy projects.
I also suggested that health, education, marine conservation, investing in manufacturing and many other possibilities were appropriate options for the money saved.
The letter received from Mr Wheelhouse concluded with: "The Scottish Government sits on the OGA's Decommissioning Board. This provides us with an opportunity to engage in UK Continental Shelf decommissioning policy and, where appropriate, to raise new and innovative ideas.
"As such, Scottish Government officials are happy to continue to engage with you as your evidence base on sustainably reducing decommissioning costs develop."
With respect to the OGA's Decommissioning Board, I met with two of the regulator's senior managers earlier this year. From my viewpoint the meeting was a huge disappointment.
I acknowledge that the OGA is working with industry to reduce the UK's decommissioning bill by 35%.
But I felt there was no appetite to engage in a sustainable review, just a preference to follow current legislation.
The most telling comment I heard was that the current decommissioning plans were a good use of taxpayers' money. So much for innovative thinking in the sustainable options context.
Furthermore, in terms of innovative thinking, is the best option the Scottish Government can come up with a deep-water port?
It has been well documented that the onshore part of decommissioning is around 2% of the overall decommissioning costs.
Indeed, the outgoing chief executive of Lerwick Port Authority, Sandra Laurenson, said in a previous Energy Voice article dated October 2016: "There is a lot of misunderstanding about the numbers.
"The costs are huge but nearly all of that is offshore, whether that's well plugging and abandonment, platform shutdown and removal.
"The bit that ends up in a yard is only 2-3% of the total cost. Total onshore expenditure in Scotland between now and 2030 is between £200million and £800million according to Scottish Enterprise, so it's not the multibillions we see bandied around.'
Despite the facts, the public, and some politicians, still think that onshore decommissioning is a jobs bonanza. The industry needs to be clear to the public that this is not the case.
Mr Wheelhouse's letter also encouraged me to keep them informed of the evidence base for leaving in place. The following are some of the people and organisations supporting the leave in situ position:
Jonathon Porritt, Forum for the Future, former Director of Friends of the Earth and co-chair of the Green Party
Scottish Wildlife Trust
Rigs to reefs projects in the US and Australia
Ed Davey, former Energy Minister
Environmental benefits of leaving offshore infrastructure in the ocean, Fowler et al.
The latter is a recent report by leading marine scientists, environmentalists and industry experts.
It is worth repeating the report findings: "The removal of thousands of structures associated with oil and gas development from the world's oceans is well underway, yet the environmental impacts of this decommissioning practice remain unknown.
"Similar impacts will be associated with the eventual removal of offshore wind turbines. We conducted a global survey of environmental experts to guide best decommissioning practices in the North Sea, a region with a substantial removal burden.
"In contrast to current regulations, 94.7% of experts (36 out of 38) agreed that a more flexible case-by-case approach to decommissioning could benefit the North Sea environment.
"Partial removal options were considered to deliver better environmental outcomes than complete removal for platforms, but both approaches were equally supported for wind turbines.
"Key considerations identified for decommissioning were biodiversity enhancement, provision of reef habitat, and protection from bottom trawling, all of which are negatively affected by complete removal.
"We provide recommendations to guide the revision of offshore decommissioning policy, including a temporary suspension of obligatory removal."
I am also aware of a soon to be published report by an eminent marine scientist which concludes that leave in place may be the best option.
So I ask how much evidence does the Scottish Government need to at least have a serious look at leave in place? It could be a huge potential decommissioning cost saver and job provider if the money saved is used elsewhere.
I would also like to turn the question around. As a taxpayer, the largest stakeholder in decommissioning, can Mr Wheelhouse provide the evidence base that demonstrates the current decommissioning plans are good for the economy, society and the environment?
Recommended for you

Worley supporting Allseas on Spirit Energy decommissioning job