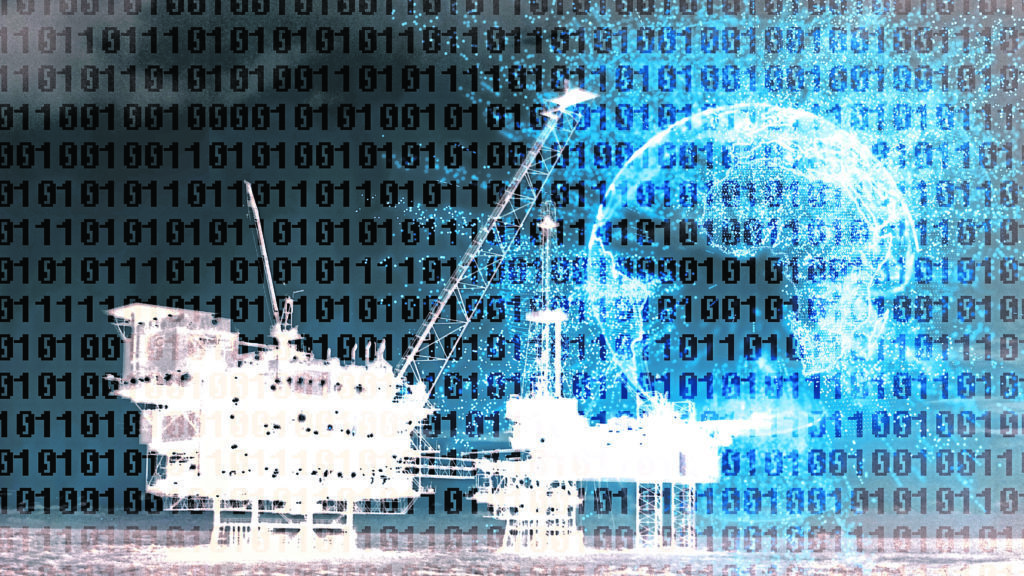 Faced with a tough downturn, the oil and gas industry has been working harder than ever to find smarter ways to do business.
But collaboration and a focus on continuous improvement has seen a positive impact in a number of companies.
Having worked for oil and gas operators and directly with oil service companies for more than 20 years, and as a true Aberdonian, I think some might say that the penny has finally dropped in our industry.
However, despite this positivity, there are still gremlins out there around data capture and data usage that are genuine basics that often appear to be neglected and are costing companies significant amounts of money.
The key challenge is that, for many, this cost remains unquantified and is not a consideration.
What's more, the cost of poor quality – or poor quality costs – are costs that would disappear if systems, processes, and products were perfect.
COPQ (cost of poor quality) was popularised by IBM expert H James Harrington in his 1987 book entitled Poor Quality Cost. COPQ is a refinement of the concept of quality costs.
In the 1960s, IBM undertook a study of its own quality costs and tailored the concept for its own use.
Feigenbaum, one of the greatest contributors to the development of the term total quality management, used the term "quality costs" – it is technically accurate, and it's easy for the uninitiated to jump to the conclusion that better quality products cost more to produce.
Mr Harrington adopted the name "poor quality cost" to emphasise the belief that investment in detection and prevention of product and process failures is more than offset by the savings in reductions in product and process failures.
Fresh Eyes
A great place to start when trying to quantify this cost is, believe it or not, right at the beginning – using a "fresh eyes" approach with a degree of independence that can uncover significant issues, costs and opportunities.
Carrying out an end-to-end walk through each process from start to finish with key individuals, with their combined agenda to improve together, can often deliver significant results.
A simple example is time-sheet information being captured on paper, which in most cases results in poorly managed project data, manual intervention and duplication of effort. It is time-consuming and, ultimately, is just one of those areas in the "too difficult" box.
Once the time and resource being expended on tasks is quantified in monetary terms, the investment to change, utilise technology and automate is almost always a positive return on the business if implemented correctly.
There is also the identification of spin-off projects which, if addressed, can have even wider positive implications.
An example is to move away from spreadsheet-based reporting to more dynamic dashboards providing real-time, business-focused analytics and insights.
It's also worth highlighting that one aspect of poor quality is inconsistency.
Sometimes the easiest route to a solution is to standardise processes within an organisation, by agreeing a "best practice" approach that can be adopted by multiple departments and teams.
While the perfect solution does not actually exist, it's the identification and understanding that at least something can be done with some quick wins first to build momentum and support towards the tougher things to change.
Make Change Happen
Investment in technology is only one part of the step change, it's actually being brave and making change happen that's the difficult bit.
The existing challenges in the oil and gas sector dictate that a need for a continuous focus on improvement, smarter ways of working and being more efficient will be fundamental basics for survival.
It is, however, the basic processes that can uncover the highest value impact and can often be the employee-oriented processes including payroll, auto-enrolment, pensions and global employment taxes.
What would you give to free up resources to work on things that will truly add value to your business rather than continue with the grind and churn of dated systems and processes?
If nothing else, know the cost and the implications to your business by getting back to basics, reviewing your processes and improving all the time.
Gary Johnstone, director at Anderson Anderson & Brown LLP, Chartered Accountants & Business Advisors
Recommended for you

BP, Equinor and Ithaca Energy team up on West of Shetland electrification