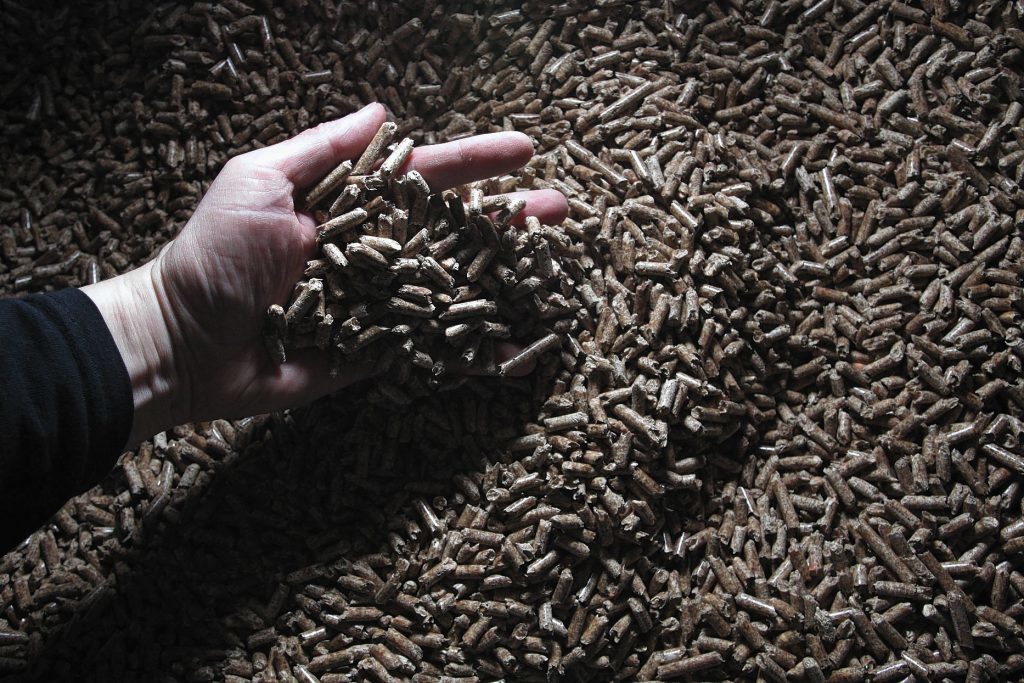 The "ash-for-cash" scandal in Northern Ireland has tended to be seen through the prism of politics which is not surprising since it has already brought Stormont to an 18-month halt and still threatens the position of leading political figures.
Viewed from an energy or environmental perspective, the same story can also be seen as a metaphor for why so many questions surround the burning of wood as part of the drive for renewable energy.
In outline, the Northern Ireland story is that an open-ended Renewable Heat Initiative invited businesses to convert from heating their premises with oil to fuelling boilers with wood pellets. Those in the know cottoned onto the fact that the subsidy was worth more than the price of the electricity generated.
The result was that a bill of somewhere between half a billion and a billion pounds, stretching far into the future, was run up before a halt was called.
Meanwhile, empty barns and warehouses were heated day and night on the simple premise that the more you burned, the more you were paid.
This fiasco points to wider questions of whether wood burning should be subsidised and, if so, what is society getting in return?
The general assumption has been that replacing oil or coal with wood burning is, by definition, a cleaner option.
There are now many who would challenge that.
For example, Professor John Beddington, a former UK government chief scientific adviser, has warned that burning wood for heat "may even lead to a situation where global emissions accelerate".
Burning wood releases four times as much carbon into the atmosphere as gas and one and a half times as much as coal.
Prof Beddington argues that, if the current increase in the use of wood for biomass continues, Europe will soon need to burn an amount of wood greater than its total harvest and would have to seek supplies from other continents.
He wrote: "If Europe chooses this route, it seems likely that a consequence will be vastly greater removals (of trees) which will come most from natural forests globally".
These arguments have been around for a long time and it is surprising how little they have influenced public policy.
The major reason for this is that European countries, including the UK, have become so dependent on biomass to meet renewable generation targets they cannot really afford to question the policy too closely.
This dilemma is reflected in the story of Drax power station at Selby in Yorkshire which accounts for 7% of the UK's electricity needs and has, over the past 10 years or so, undergone a massive transition from coal-fired generation towards the use of biomass, which now accounts for two-thirds of its output.
Initially, Drax used willow coppice grown nearby for the purpose of supplying the power station but demand quickly outstripped supply.
Now there has been huge investment in bringing in wood chips from North America, which account for 80% of Drax's biomass supply.
All of this has been made possible by public subsidies based on the premise that wood burning is a renewable technology with environmental benefits.
When biomass was included in the UK's original Renewables Obligation, there was an expectation that this would lead to extensive planting of energy crops which would be beneficial for farmers as well as generators.
In practice, it has proven both easier and cheaper to use existing sources of wood both from home and abroad, which creates a very different set of issues.
Globally there are major concerns about the diversion of land in poor countries from food crops to more lucrative energy crops for export to developed markets.
In the UK – and particularly Scotland – there is the problem that forestry production is increasingly being turned into a fuel for burning rather than fulfilling the needs it was intended for.
Over the past few months, an expert group has been looking at this issue on behalf of the wood panel industry which supplies the
construction and furniture sectors. It found that "wood security within the UK is under considerable threat" because so much of the forestry output, based on plantings 30 or 40 years ago, is now being burned as a biomass fuel.
That is not something that can be turned around quickly.
To compensate for the shortage of indigenous timber, other UK wood users are importing from Baltic countries and being offered supplies from as far away as Brazil.
This makes neither economic nor environmental sense and, according to the report, threatens the viability of plants which employ thousands in communities such as Ardersier and Cowie in Stirlingshire.
The group's report calls for the government to recognise a "hierarchy of uses" for indigenous wood and for subsidy to be removed or at least restricted to types of forestation and residues which are less suited for more productive purposes.
It is hoped that a forthcoming energy review will take account of these practical concerns and the report calls for "a robust and comprehensive assessment" of how past and present policies have distorted the market.
As in most things, there is a balance to be struck, both nationally and globally.
A fundamental question should be addressed: whether burning wood is, in itself, a "good thing" worthy of massive public subsidy, in either absolute or relative terms.
If the answer is that, on balance, it is a necessary part of the energy mix, then its specific applications need to be looked at far more closely.
The problem in Northern Ireland was that the flawed scheme was open-ended and quickly turned into a gravy train. There is more than a hint of suspicion that the same conclusion could be applied more widely. Maybe it is time for government to question whether turning ash into cash is good for either the environment or the tax payer.
Brian Wilson is a former UK energy minister