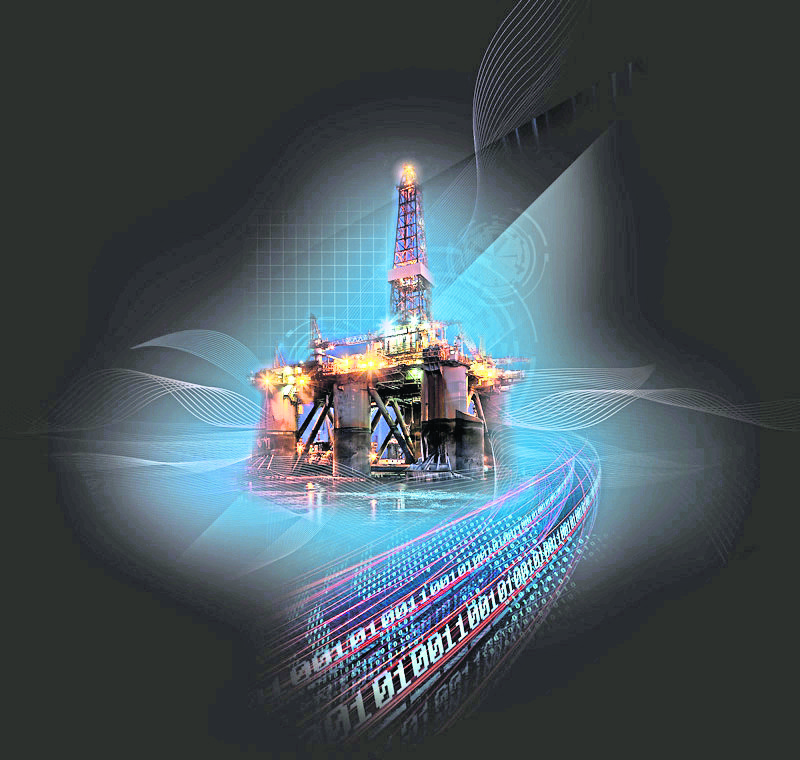 A year and a half ago, The Economist ran an article entitled "The world's most valuable resource is no longer oil, but data".
Is this true? Well, I'd say, "yes".
Data should be considered the oil and gas industry's most valuable resource.
With a mind-boggling estimated 2.5 quintillion bytes of data created globally every day and the pace of generation only increasing, how data is managed and its value is realised has never been more important.
Over the last year, we have been working with our clients and wider industry to foster an understanding of the role of data in oil and gas.
While best known for our photographic data, we have worked to develop our R2S software to be compatible and offer the flexibility to incorporate any visual data sources, from point cloud, 3D models, drone surveys, inspection data and third party photogrammetry.
The list goes on.
Addressing the issues we identified as facing industry – for example, understanding the types, scope, age, relevance and volume of data held and where there is overlap – we are creating effective visual data baselines, from which this data can not only be better managed, but can drive the wider digitalisation agenda of industry.
Of course, the oil and gas industry has long been a heavy producer of data.
However, this data is most frequently not being used effectively or efficiently.
According a 2017 report by McKinsey, "most oil and gas companies have vast volumes of semi-structured data on hand, and are using less than 1%
of it."
Consider that a single well produces in excess of 10 terabytes of data per day (IHSMarkit, February 2018), then scale that to cover the asset it ties back to, subsea and topside infrastructure, generators, pumps, valves etc and then the multiple management systems to which these are linked, and the bigger picture is one comprising massive and diverse data sets.
And this is just for one phase of the upstream asset's life span.
The variety of data, and systems used to manage it, result in the requirement to manually move it, often through yet another system, usually Excel.
This data comes in many formats, many of which are outdated, and even in many cases
on paper.
As an industry, we are collectively striving to deliver a sustainable, leaner, post-downturn oil and gas sector, while fully embracing our digital revolution – the latter of which is both driving and helping to deliver the former.
In fact, the management of data and just what we can do with that data is critical to our ability to achieve in both these areas.
While data has historically been viewed by all but those closest to it as an intangible asset, the reality is that the potential of data rests on how effectively it is managed.
Indeed, back in 2011, trade body Oil and Gas UK's subsidiary, Common Data Access, concluded during its industry review on the business value case for data management that "effective data management practices have a direct and significant influence on the value that a typical oil company generates each year and that improvements in these areas will lead to overall company performance improvements".
The collation of a baseline of data available for any given asset, or fleet of assets, for example, does not only facilitate more effective and efficient data management of that asset.
It delivers value to the operator and is essential in tackling the industry's biggest digital drivers.
One example of these drivers is advanced analytics – flagged in a 2018 survey of oil and gas professionals by Accenture and Microsoft as an essential capability for transforming their businesses.
This is an area we are developing R2S software capability to better support.
The quality of analytics is entirely dependent on the data that feeds them, making the availability of data the foremost essential prerequisite to successful utilisation of advanced analytics.
Indeed, an area identified by McKinsey in its 2017 report that could be significantly improved through the use of advanced analytics is in bridging production performance gaps by supplementing conventional understandings of asset operation.
The same report benchmarks a typical offshore platform running at just 77% of its maximum production potential – representing an industry shortfall of approximately 10 million barrels per day.
That equates to $200 billion lost in annual revenue.
All at once, the value of data is no longer intangible – in any sense.
Returning to our own area of expertise and engagement with our clients in the space of visual data, the anecdotal evidence we've collected along the way only goes to reinforce the need to make these data changes – whether that's staff spending up to two-thirds of their day searching for required data (a trend mirrored across multiple industries), leading to an impact on projects, to the statistic put forward by i-Tech Services in last month's Energy Voice that for every hour spent collecting data, six hours of processing is required.
The intrinsic connection between our future as both a leaner and digital industry cannot be ignored.
The reality is that data requires to be consumed by businesses faster to allow key decisions to be made.
Efficiencies need to be created and maximum value from each data source realised.
How we manage that data and how we use it are central to this.
We are looking forward to continuing our visual data developments in 2019, and wish you all a healthy and prosperous new year.
Bob Donnelly, managing director, Return To Scene
Recommended for you

Oil industry's longest-serving chairman gets four more years