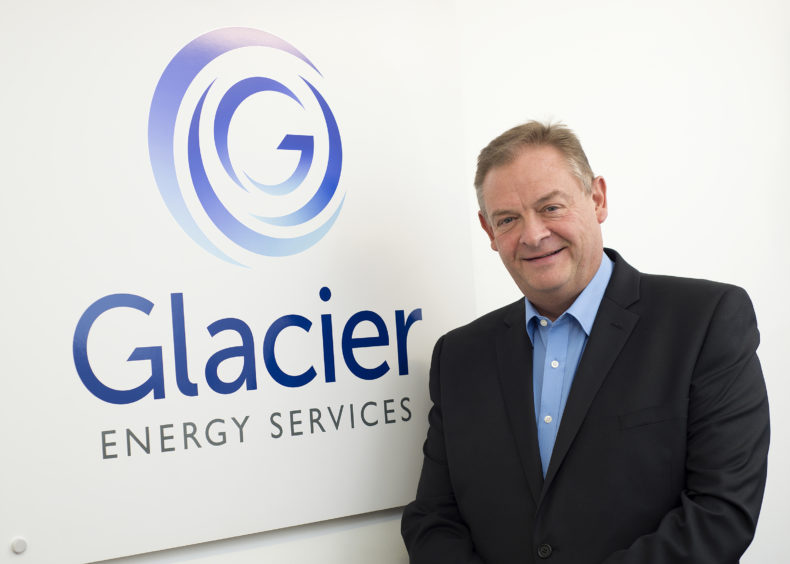 The financial climate of the oil and gas sector in recent years has caused a number of trends to emerge that have caused a shift in the way business is carried out.
One notable shift has been the impact the oil price has had on the decision-making process of large operators relating to budget management and, as a result, the purchasing of key equipment.
The overriding reason for the shift is that price is no longer regarded as the driving factor in the purchasing decision-making process.
Historically, companies would look at what would get them the best financial deal, asking where they could save money on equipment and related services.
We've seen an increasing emphasis being placed on the quality of products on offer. The first questions from operators are no longer about costs – they want to know about equipment reliability, durability and how quickly an order can be fulfilled.
Benefits and Opportunities
As a result, the increasingly common conclusion subsea operators are arriving at is to consider the rental of key equipment over outright purchasing to service subsea pipelines.
For those with budgetary control, they know that costs are required up front for asset purchases, or for a large down payment if a loan is required.  Where this can have an impact on cash flow, renting frees up working capital for more profitable investments, which may deliver longer-term benefits and security. So having monthly rental costs can be easily viewed as a more attractive – and more realistic – prospect.
Common procurement models would look at the permanent purchasing of equipment using Capex budgets. But this approach can mean orders take months to fulfil, with layers of approvals and green tape to overcome. Furthermore, owning an asset means there is a need for it to be consistently maintained over its lifetime with costs incurred and time consumed for the transferring of the same asset from one project to another.
While rental models for equipment have always existed, purchasing methods are now viewed by many as being outdated. By adopting a rental strategy and utilising Opex budgets, operators are finding the journey from decision to selection, then delivery, becoming much faster and more straightforward. This allows projects to get underway more quickly and increases the chances of them being completed on time.
Rental models can also help reduce risk. As oil firms continue to drill deeper for longer, and often in multiple fields, it means the products running through pipelines are more toxic, and equipment is required for that specific environment. Renting suitable equipment from suppliers and assigning the cost using an Opex budget will lower risk when companies are accessing harder to reach fields.
As technology becomes an increasing part of business operations, outright ownership of equipment can bring about uncertainties relating to the speed of which technology becomes outdated and equipment becomes unfit for purpose. Renting allows businesses to take advantage of equipment that's built with the latest technology, completely removing the risk of being stuck with an outdated or obsolete asset further down the line.
Resourcing
A key factor in the rental versus purchase debate comes down to the element of human capital. Major equipment purchases usually require a company to staff the new equipment, either by allocating existing staff to the project or by hiring new employees. If a company does not have employees with the technical knowledge to run the equipment, they may be forced to hire new staff – and this means additional cost.
Having highly skilled and experienced team members is a vital component of an effective and successful rental operation. If tight deadlines are to be met, suppliers of rental equipment need to have excellent engineering skills and talent at its disposal in order to carry out the necessary work. This is where having an in-house design team that can modify and manufacture equipment to meet specific customer requirements in a matter of days, pays dividends.
As well as possessing the right skillset, personnel have to be versatile and multi-disciplined.
Looking ahead
The growth in the rental model comes down to speed and flexibility. The way the market has evolved in recent years has altered operators' decision making and is steering them towards an equipment rental approach. It is unclear whether or not the growth of the rental market will slow as a result of a resurgent oil price and more readily available Capex. But what is clear is that being able to offer rental equipment for bespoke projects and the ability to meet tight deadlines, supplemented by a multi-disciplined and experienced team, will further enhance the rental model reputation. There is a good chance we'll be seeing global operators putting more of their trust in the benefits of rental for years to come.
Norman Roberts, Director of Machining Solutions – Products at Glacier Energy Services
Recommended for you

Aberdeenshire robotics firm plans 'worker robots' for offshore wind