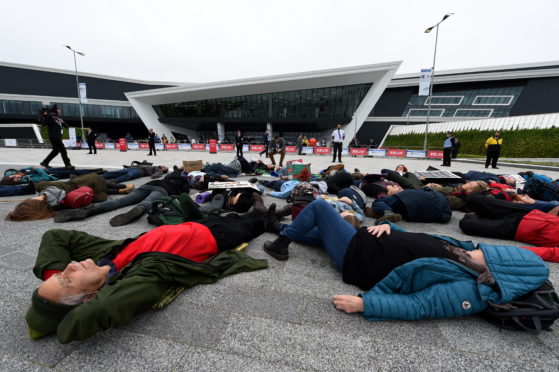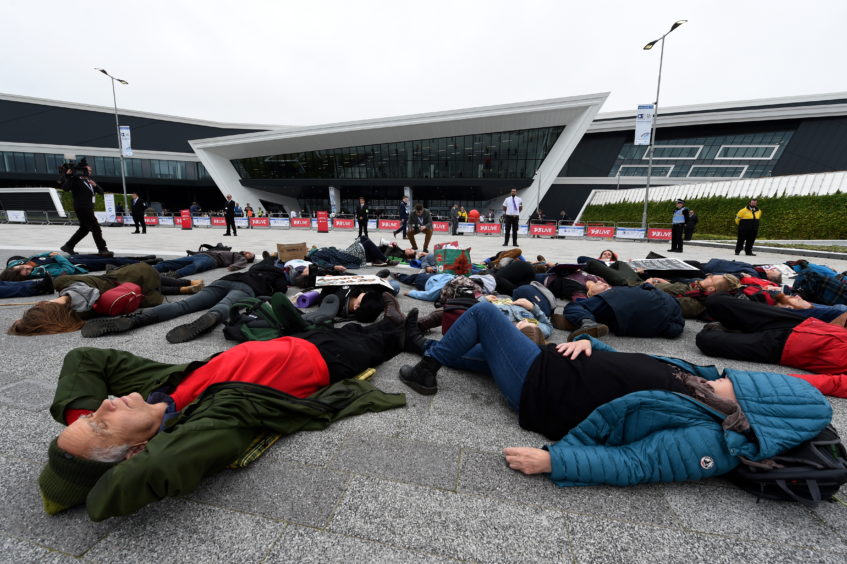 Opinion by Mark Clarke
Partner, and Katherine Daley, Associate, White & Case LLP
Judges and tribunals are increasingly being asked to determine claims involving climate change related issues. The trend has gained momentum in recent years in light of the global climate movement with a notable increase in climate change related claims brought by States and local governments against energy companies.
One of the common bases upon which climate change related claims have been pursued is "public nuisance". The definition of public nuisance varies from jurisdiction to jurisdiction, but essentially refers to an act or omission that adversely affects the public (i.e., a community or neighborhood) in the enjoyment of their rights.
Claimants have argued that climate change is a public nuisance and that energy companies have contributed to it by, on one hand, actively engaging in misleading marketing which concealed the impacts of fossil fuels and, on the other, deliberately delaying the shift to cleaner energies.  To date, these types of claim have been largely unsuccessful. In addition to facing issues of standing and justiciability, claimants have also failed to establish causation. This is because claimants have been unable to demonstrate that, but for the particular acts or omissions of a particular energy company, climate change would not have occurred.
However, in light of a recent court decision, in which a pharmaceutical company was ordered to pay millions of dollars for contributing to the U.S. prescription painkillers epidemic, this may be about to change.
The opioid litigation
The USA has been experiencing a prescription painkillers epidemic since the start of the 1990s, when doctors began prescribing opioid medication to treat patients experiencing pain. In the State of Oklahoma, it has been reported that, despite a State population of only 3.9 million, 18 million prescriptions were written between 2015 and 2018. This has resulted in Oklahoma having to pay substantial costs for addiction treatment, drug courts and other services. Multiple States, including Oklahoma, have launched lawsuits against pharmaceutical companies arguing that the increase in prescriptions was attributable to misleading marketing campaigns and the promotion of the efficacy and safety of opioids without concrete evidence.
In August this year, in the first of these lawsuits to reach trial (Oklahoma v Johnson & Johnson), an Oklahoma court ordered J&J to pay $572 million towards a fund to abate the opioid crisis. The court held that J&J's "false, misleading, and dangerous marketing campaigns have caused exponentially increasing rates of addiction, overdose deaths". J&J denies any wrongdoing and has already confirmed that it will be appealing the judgment. According to J&J, its share of the opioid sales in Oklahoma was less than 1%. It therefore argued that the link between the behaviour of which it was accused (the manufacture, marketing and sale of opioids) and the strain on Oklahoma's public health, is too remote to establish causation.
However, the Oklahoma court rejected this argument and, instead, accepted an expansive definition of nuisance, holding that J&J had created a public nuisance by engaging in a marketing campaign that promoted opioid use. In other words, the court held that the marketing itself amounted to a public nuisance.
Parallels in climate change disputes
Whilst the Oklahoma decision is not binding on other courts, it is a decision that other courts may consider persuasive and it is certainly a decision that claimants in climate change related claims will seek to rely upon.
By analogy, were the Oklahoma decision to be applied in a climate change related case, the effect would be that, rather than having to establish that a defendant's misleading marketing contributed to the 'primary' public nuisance of climate change, the claimant would have to meet the lower threshold of establishing that that the misleading marketing itself is a public nuisance. This would circumvent the challenges that claimants have hitherto faced in establishing causation and means that the level of the defendant's contribution to the 'primary' public nuisance (in the Oklahoma case, the opioid crisis) becomes irrelevant. Hence, J&J was found to have created a public nuisance notwithstanding that (i) its share of opioid sales was less than 1% and (ii) it was an intermediary whose product was prescribed to patients by doctors.
The parallels for climate change related cases are clear. Linking climate change to a specific energy company's emissions remains a challenge: a molecule of CO2 is rapidly separated from its source, and in all likelihood the fuel will not be burned where it is produced in any event, so it is impossible to identify which energy company produced the fuel from which the molecule of CO2 was formed. Additionally, energy companies are also intermediaries: they do not use the energy they produce, but sell it to end-users such as utilities, airlines and motorists. However, if the Oklahoma decision were to apply, all of this would cease to be relevant, with the focus shifting instead to the marketing activity of the energy company and whether this amounted to a public nuisance.
What the Oklahoma decision clearly demonstrates is how the law adapts, or can be adapted, when a court or tribunal considers it necessary. The Oklahoma court accepted an expansive definition of public nuisance and held that an event of public nuisance had been created where previously this would not have been the case. The parallels with climate change related nuisance claims are clear and all eyes are now on how this decision will be deployed in the climate change arena.
Ensuring your business is prepared
It is too soon to predict the impact of the Oklahoma case, but it is clear that climate change related issues will continue to become more prevalent in legal claims. It is therefore imperative that energy companies are prepared for legal challenge to their business activities. Below, we outline three commitments that any business can make to limit their exposure to climate change related claims:
Effective strategy and company policy
A comprehensive understanding and strategy of climate change disputes is central to navigating the risk of legal exposure. The only way to ensure your business is prepared is to educate employees, and especially directors, of the climate change-related issues affecting your business. Decision makers are likely to face more and more scrutiny on any activity that may affect the climate and they must be prepared to defend their management decisions regarding these issues.
Diversification and innovation of business
In the cases filed to date, energy companies with a strong share in the fossil fuel markets have attracted the most attention. One of the key ways that such businesses can mitigate their legal exposure is to diversify and innovate.
Disclosure of climate change-related risks in financial reporting
Climate change related issues are likely to be a serious risk to any business operating in the energy sector. Accordingly, this risk must be adequately and comprehensively reflected in financial reporting. Although disclosure of climate change-related risks in financial reporting is not a legal requirement, businesses that do not adequately disclose these risks will be exposed to loss of investment and value, and may be exposed to legal action.
Mark Clarke, Partner, and Katherine Daley, Associate, White & Case LLP
Recommended for you
X

'We need to get the numbers up' – CEO on Maersk Drilling's gender disparity