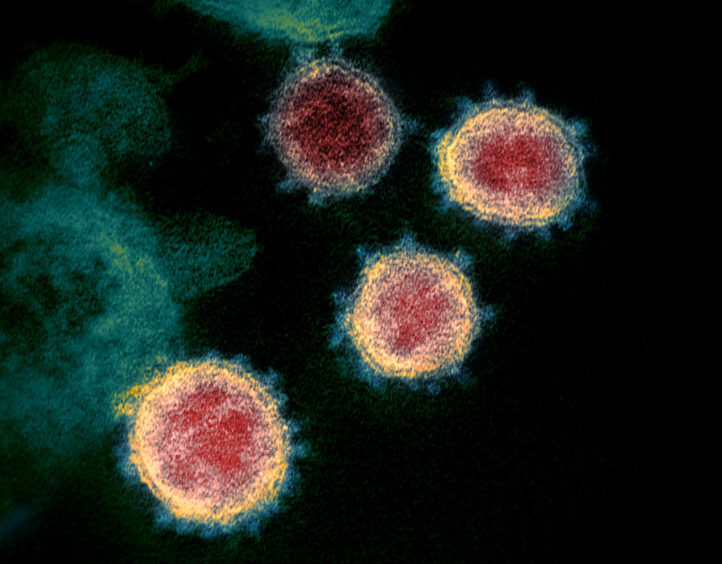 It has become clear to me that the oil and gas industry is not just confronted by the perfect storm, rather it is the perfect hurricane.
Historically the industry has certainly faced huge challenges, that's for sure; including World Wars I and II, but never a triple whammy of the kind that threatens today.
I am of course referring to the Corvid-19 pandemic, the oil price war now raging principally between Saudi Arabia and Russia, plus the global climate crisis.
Each on its own is squarely within the hard to handle category, but this triple whammy has the power to devastate like no other nasty cocktail with the exception of global war.
In the world of upstream hydrocarbons production, I think we have to accept that the North Sea, opened up in the 1960s, is perhaps the most vulnerable offshore province of all and especially the UK sector.
As so many of you are aware, the UKCS is now a deeply mature and expensive place for any oil and gas company with its supply chain to pursue, develop and produce resources. Its "paper thin" fragility was very clearly articulated a day or so ago by Oil and Gas UK's CEO Deirdre Michie.
I'm going to try and distil the triple whammy down to its essence, starting with Covid-19 as it is wreaking havoc globally and threatens us all, especially the elderly and people burdened by underlying health conditions that may compromise their ability to ward off the virus.
Fortunately, analysts Rystad Energy are modelling the impacts of Covid-19 on energy and are updating it on a daily basis. The story it tells borders on the terrifying for Big Oil, with a massive reduction in global demand for its products predicted.
Here are two key Rystad takeaways:
"We see potential for an unprecedented collapse of global oil demand in the next months."
And:
"Global oil and petroleum products demand could contract by more than 10 million bpd near-term. Global road fuel consumption (alone) will likely be down by 5 million bpd during the coming weeks."
An unexpected bonus from Rystad in my view is the profiling of a portfolio of countries and the possible impacts of Covid-19 on those countries.
The UK predictions are dire and a chart shows how appallingly it compares with other European nations regarding critical illness beds provision. This is bound to have an impact in terms of fighting off the virus.
Rystad lists just 237 intensive care unit beds per 100,000 head of population in Britain compared with 865 in the Czech Republic, 575 in Germany, 392 in Greece and 333 in Italy. Only Andorra, Finland and Luxembourg are worse according to the data sourced by Rystad from Imperial College, London and others.
It states that, even "with a mitigation strategy the UK will need 20 months to get through the outbreak."
That's nearly two years!
Rystad avoids courting controversy, but the implication of a 20 months battle is that the already semi-crippled UK economy as a result of the Brexit misadventure will be in a dreadful state.
Even allowing for a recovery in the oil price to some reasonable level during that period, the UK North Sea will struggle to recover alongside probably every other key industry in Britain.
If there is a consolation, and it's a very poor one, then it is that many other countries will be in the same boat.
Turning to the vicious, lunatic oil price war between Moscow and Riyadh, this on its own seriously threatens the viability of the North Sea. I commented on this several days ago.
Here are some further thoughts and the first is that neither country is likely to back down anytime soon. They don't give a 'tinker's cuss' about the rest of the world and the incredible damage already inflicted to the global oil and gas industry by their obdurate arrogance. They just don't.
Never forget, the Saudis have a reputation for doing this sort of thing, most recently triggering the 2014 oil price collapse. Indeed this is the fourth oil price war waged by the Saudis.
The first was ignited in June 1985 when the Saudis warned fellow Opec members that it alone would no longer carry the burden of production cuts to bolster prices and switched instead to defending market share. They flooded the market late that year and the oil price plummeted from $31 a barrel to $9.75 in just six months.
The so-called first oil price shock crippled the then brand new North Sea with the impacts echoing around Aberdeen well into the 1990s. That war lasted just over a year.
Shock number two came in late 1997 when the Saudis went to war with Venezuela by boosting production to warn the latter that grabbing market share in the US just wasn't on.
Happenstance, oil demand also collapsed; that had not been expected.
So, by late 1999, Brent crude had fallen from more than $21 to less than $10. This shock dragged out for 18 or so months and, again, had a crippling impact on the North Sea.
Price war three broke out in late 2014 when the Saudis decided they'd had enough of non-Opec countries freeloading on the cartel's production cuts designed to keep oil prices over $100 at that time. A key target was the US with its burgeoning shale gas and oil industry.
Saudi Aramco was instructed to open the taps and the oil price sank to as little as $27.88. Reality is that the North Sea is still struggling to recover from that event.
What is different this time is that there is a pandemic raging to which the Saudis and Russians appear oblivious and this is leading to a dramatic collapse in oil demand, as outlined above at the same time that an extra 2million or so barrels per day of oil are beginning to flood the global market thanks to the dispute, so making an already bad situation even worse.
As for the climate change crisis and its impacts on Big Oil, anyone who believes that the push towards a cleaner, greener, more sustainable future will grind to a halt will be wrong.
The push may slow but it will rapidly regain momentum, in my opinion.
Don't forget, however, the green energy sector is also taking a hit as a result of both Covid-19 and this latest oil plus gas price crunch.
This hit will not merely be financial; there is also the issue of competition and the brutal reality is that cheap oil and cheap gas will likely prove irresistible to energy providers seeking to invest in additional generation capacity. That could quickly lead to yet more gas-fired power generation plants rather than wind.
And of course, cheap oil means cheap transportation fuel and feedstock for yet more plastics manufacturing ventures.
That bonanza opportunity may not last for long, but it will be taken advantage of; I'm certain of that.
Oh dear, what a crazy world we have created for ourselves.
Recommended for you

EU closes in on $60 cap for Russian oil as deadline looms