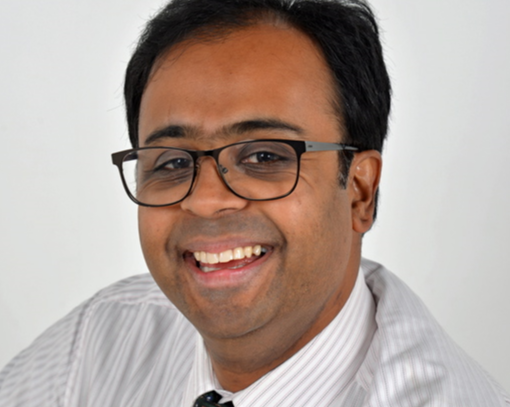 As someone who has previously run for parliament, allow me to attempt a typical politician's response. Converting a redundant oil platform into a major Aberdeen tourist attraction is a great idea which I support. Or, then again, perhaps not. It's definitely one of the two. There: that's my bases covered.
In all seriousness, the re-used rig could be a great anchor for a wider, re-development opportunity for Aberdeen. But as a stand-alone venture, it risks missing a huge chunk of potential – or, worse still, sending out the wrong message. And that's something the city can ill-afford as it urgently seeks to re-invent itself.
For a bit of perspective, an organization I'm currently supporting is preparing a series of activities to mark a significant anniversary. Clearly, had they set themselves up thirty years earlier, this milestone would have popped up in the nineties. Back then, planning the celebrations would have been easy: put together some old footage of oil rigs and refineries, preferably with the flare at full tilt. Plus lots of back-and-white photos of men (all men) covered in grime but smiling at a useful day's work.
But in these Thunbergian times, the history of industry is tainted. Whilst those of us who've worked in the North Sea are rightly proud of our achievements and might be comfortable with a polished-up platform in the harbour, think how it appears to outsiders. And, given it would be there for years, what it says to future generations. Hence my concern that a stand-alone monument to the oil industry might not convey a suitably modern image for the city.
By all means, let's do it. But let's put it at the heart of a wider scheme that showcases the future of clean energy: wind, wave, tidal and, underpinning it all, hydrogen. As well as a first-class visitor attraction, bring in employers in low-carbon businesses to the site, all inter-linked by zero-emission transport. In other words, use it as a platform (no pun intended) to re-invent Aberdeen as a forward-thinking city which is not only a great place to visit but also a great place to work, study and live.
How many ideas have we heard floating around for the re-generation of the city? It's time to join them up and make them happen. Sadly, Aberdeen is developing a bit of a track record in missing opportunities – or, at least, not making the best of them.
At the 2015 general election, a hot local topic was the Marischal Square re-development. (As you might recall, city opinion was sharply divided: the council thought the new plans looked great – whilst everyone else thought they looked awful.) The end result is hardly terrible but it's certainly not distinctive, either. For me, there was a missed opportunity for something bold and unique: a top-notch museum, hotel or shopping experience. With world-class architecture that prompts international tourists (remember them?) to make Aberdeen an essential part of their Scotland trip. Think how Bilbao put itself on the map with its Guggenheim modern art museum.
And as former season ticket holder at Aberdeen FC, it always irked me that the city built top-quality training facilities at the Sports Village (barely a stone's throw from Pittodrie) followed by excellent spectator facilities at the P&J Arena. Yet the club is now attempting its own equivalents – and due to space restrictions, these are as far away from its home city as possible. Opportunities lost due to a lack of joined-up thinking.
The UK has a track record in urban regeneration. But these are not achieved piecemeal and are often anchored around a 'thing'. In east London, it was an event: the 2012 Olympics. In Belfast it was a story: the Titanic. And in Dundee, it was a major new attraction: the V&A museum. Let's not get fixated on the rig but let's see it for what it might offer: an iconic hub for the re-invention of Aberdeen. Not a standalone curiosity or a monument to the past.
Sanjoy Sen CEng FIChemE is a chemical engineer with over 20 years' industry experience. He also holds an MSc in Petroleum Engineering and attained a distinction in his LLM in Oil & Gas Law from the University of Aberdeen where he considered a devolved Scotland's future. He spent four years in the Oil & Gas Authority as a Senior Development Engineer and was the Conservative general election candidate in Alyn & Deeside in 2019. He writes here in a personal capacity.