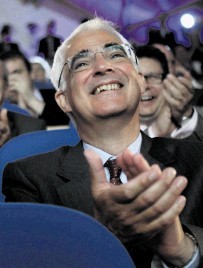 Those of you who turn to Energy to escape from the interminable debate about Scotland's constitutional future may be in for a disappointment.
In the pecking-order of subjects up for discussion over the next two years, energy is likely to feature prominently.
At present, the energy interests of Scotland and the UK as a whole are closely intertwined. Billions of pounds are being spent on the hardware to enable export of Scotland's renewable power.
When the wind doesn't blow, English coal and nuclear will sell to Scotland.
Or will they? That question has already got a mention from Alistair Darling at the launch of Better Together when he quoted the case of Scotland's renewable energy potential to illustrate the rationale for the pro-Union campaign's common interests stance.
With a GB-wide market to receive the power generated and pay for 90% of the subsidy required, the emphasis on renewables makes perfect sense.
But if there is no Great Britain of which Scotland is still a part then there will be no obvious reason for English consumers to subsidise Scottish renewables if they can get their power more cheaply elsewhere.
We will hear a lot about that particular argument, I have no doubt, for the very good reason that it is so difficult to dispute effectively.
And it illustrates the wider point about trade – what is the sense of turning our biggest market into our biggest competitor?
Scottish and Southern, not surprisingly, have been calling for the retention of a single GB market in energy. Unfortunately, it is not in their gift or indeed First Minister Alex Salmond's gift to deliver that outcome if independence prevails.
It would not only be Scotland which would have the right to govern in its own interests if we went our separate ways and forcing their consumers to subsidise Scottish renewables might not be an English government priority.
On the other side of the argument, we will certainly hear lots about Scotland's Oil. This was the slogan that carried the Scottish Nationalists to their highest point in the polls during the 70s. Ultimately, it lost much of its political potency for what I thought then, and still think now, was a very honourable reason. We were bombarded for nearly a decade with the assurance that we could be "rich Scots" as opposed to "poor Britons".
The message could hardly have been less subtle but the more a majority of Scots looked at it, the less they liked it.
On balance, they concluded that the rest of Britain also had a right to benefit from the unexpected North Sea bounty.
That was a long time ago and attitudes may have changed to become less altruistic. We shall see. Since then, North Sea revenues have declined but could, according to Professor Alex Kemp, still be in the £5-10billion a year range or, to put it another way, between a sixth and a third of Holyrood's current devolved budget. However, this is hugely dependent on the fluctuating price of oil and if the Better Together campaign is looking for a logo, then they could do worse than adopt the graph which has charted the Brent price over the past couple of months.
Who would have thought at the turn of the year that it would be down to around $90 a barrel?
The argument about whether oil and gas revenues should be used as current expenditure or invested for the future is also likely to surface – and here there is a useful policy argument to be had. As we would expect of him, Alex Kemp is the guy who has shed more light than heat on this debate – including the fact that the question is valid irrespective of the constitutional debate.
Both Shetland and Alaska have Oil Funds and neither is thinking of going independent any time soon – though Salmond should be careful not to annoy the Shetlanders!
I have always favoured a longer-term approach to oil revenues than has been practised and the Shetland example of linking the proceeds of a fund directly to investment in other energy sources, as in the Viking project, is one that could be advocated at Scottish or UK level. Each side of the debate will be tempted to choose the ground on which it prefers to fight.
But the people they are trying to persuade are entitled to do some joined-up thinking and envisage how one issue would impact others.
How, for example, would Scotland claiming 95% of oil revenues influence attitudes in what was left of the UK towards an array of relationships from which we currently benefit? There is nothing insuperable about the challenge of dividing North Sea jurisdictions, regulation and taxation between two separate states.
But neither would it be a simple process with at least five years of uncertainty ensuing. hat would this do for investment and, ultimately jobs?
The Nationalists on the other hand will point to there being more money to spend in Scotland alone once the revenue flows have been separated. Such arguments cannot be cherry-picked to suit either side of the case.
There has to be a rounded view of whether our interests are better served by being all part of the same country or if there are persuasive arguments to the contrary.
The key energy questions will both symbolise and inform that debate over the next two years.
Recommended for you
X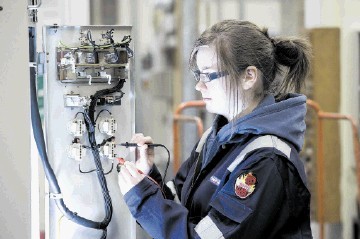 Working creatively on behalf of the industry