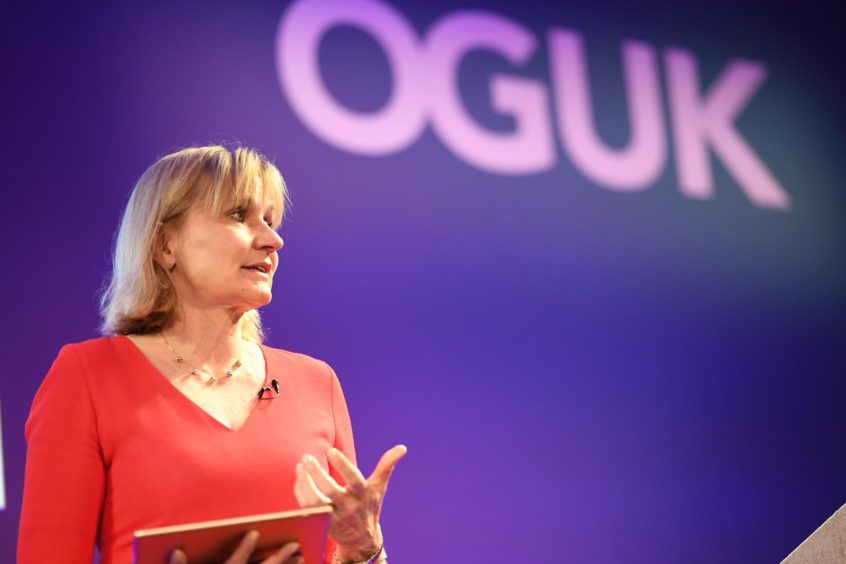 History may never repeat itself exactly, but it can teach us a lot about achieving a successfully managed, fair and inclusive energy transition to a net-zero carbon future and green recovery in the UK.
Energy transitions are as old as civilisation: they are complex with variable timeframes and different triggers. It took 60 years for coal to transition from providing 90 per cent of the UK's electricity generation to zero. After the 1973 oil shock, France transitioned from oil to nuclear in just 15 years.
What is clear is that the success of big changes to our energy mix depends on careful planning and agreed priorities, with governments and industry working together.
It's now a year since OGUK launched Roadmap 2035, industry's blueprint to position itself to play a key role in the UK's journey to net zero carbon emissions by 2050. It sets out how we will reduce our emissions and improve the sustainability of our operations, while also putting our essential skills to work to develop and deliver other low carbon solutions at scale.
Importantly, it puts people and energy communities at the heart of our ambitions.
The Roadmap focuses on creating a future-facing industry which supports jobs and creates exciting new jobs. It will make the most of our world-class supply chain companies, maintain a secure and affordable energy supply and, through all of this, cut greenhouse gas emissions both in our own industry and in many others.
Delivery of the Roadmap means we can deliver a homegrown transition towards net zero, powered by companies across Scotland, realised by talented people in our energy communities, and to the benefit of everyone who lives here. As an industry, we recognise that we will have to earn our place in this exciting energy future, which is why we remain focused on action.
In the 'supporting net zero' category, our commitment and action to reduce operational emissions is significant. As an industry, we have set the goal of halving greenhouse gas emissions from offshore operations by 2030; achieving a 90% reduction by 2040; and reaching the equivalent of net zero by 2045 in Scotland and 2050 across the UK.
In terms of our goal to develop people and skills, OGUK has launched a cross-industry D&I Task Group to champion these vital issues and a major workforce survey is underway to provide feedback. Ensuring that everyone can bring their whole selves to work will help close the skills gap and allow for better teams, better decision-making, and a more dynamic industry.
Our sector's supply chain of more than 1,200 companies is struggling in the current economic climate with stalled offshore activity and postponed investment. Safely increasing offshore personnel to undertake more activity is key to saving and sustaining jobs. At the same time, we are considering how we can continue to support the sector to diversify and capture more opportunities to develop low carbon solutions.
We also need the adoption of our ten Supply Chain Principles to be widespread, to support companies in the UKCS ecosystem and for the OGA's proposed P&A campaign to be progressed at pace.
The Roadmap sets out a positive future and provides a clear path for the way ahead and into which the Oil & Gas Pathfinder and the EIC DataStream, both delivered by SLG members, provide essential current and future project intelligence.
The Roadmap's aim of driving technological innovation is being met by the success of the Oil and Gas Technology Centre, another SLG member, and its seven solutions centres. The Net Zero Solution Centre aims to accelerate the development and deployment of technologies to decarbonise offshore operations
Roadmap 2035 is an ambitious and rigorous document that outlines 60 actions over five key areas to drive positive change. Since launch we have made substantial progress with many actions underway.
At the same time, we cannot escape the reality of the fresh challenges we face since the launch of Roadmap 2035 in September last year.
The global Covid-19 pandemic and its impact on energy demand and oil and gas prices has been challenging, but we maintain a clear focus on surviving in the short term, recovering in the medium term and thriving in the long-term. At the same time, our focus on making a positive contribution to government net zero ambitions has never waned and each week we see news stories on exciting new projects and developments which evidence that our industry is driving change.
Genuine collaboration and cooperation among all stakeholders is key to this, which is why the role of the Oil and Gas and Energy Transition Strategic Leadership Group (SLG) is an important catalyst; a key forum for communication, engagement and action between the critical industry and the Scottish Government.
The SLG reflects an increasing focus on realising the opportunities that moves to tackle climate change will represent for companies and energy communities. Through leadership and skills development, technological innovation, the development of hydrogen and the establishment of carbon capture, usage and storage in Scotland, the group is taking forward a role to monitor and challenge the industry's progress to Roadmap 2035, recognizing that the sector continues to play a key part in the transition to a net zero emissions economy.
The SLG is helping to reinforce the Roadmap's objectives with support for the proposed North Sea Transition Deal, which it is hoped can be agreed in the coming weeks.
The relentless focus of the SLG on championing our sector and the interface between industry, Scottish trade union representatives and Government will be key as look to realise the true potential of our changing industry.
Tangible progress has been made in the first year of the Roadmap 2035 strategy. We do face extraordinary challenges, but the SLG strongly believe that together, we are part of the country's solution to meeting our ambitious climate change goals.
Deirdre Michie, Chief Executive of OGUK and member of the Oil and Gas and the Scottish Government's Energy Transition Strategic Leadership Group (SLG)
Recommended for you
X

Worryingly, oil firms still view D&I as a compliance issue