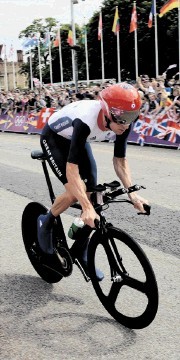 This summer has provided us with plenty of exciting sporting events to watch including the Euro 2012 football championships, the Tour de France and the London 2012 Games. It's been enormous fun to view from our sofas armed with a cool drink and some tasty snacks but have we been inspired to get out there and try some sporting activities for ourselves?
A recent report published in The Lancet warns us that we need to change our thinking about physical activities. In the past we have been told about the health benefits of increased physical activity.
Now we are learning about a new way of thinking about exercise. It's been turned on its head and instead of just learning about the health benefits of exercise, we should concentrate on the damage done by not having enough physical activity in our daily lives.
We're talking about the dangers of inactivity and leading a sedentary lifestyle. Research has shown that inactivity is as detrimental to our health as smoking.
People in the UK are particularly inactive and it was judged that about two thirds of the adult population just don't do enough exercise. It's recommended that we carry out at least 150 minutes of moderate physical activity each week and that can include gardening, brisk walking and cycling.
If you enjoyed watching this year's marvellous Tour de France and were jumping up and down with excitement when Bradley Wiggins came first and then a few days later won a gold medal at the London Olympics, then maybe you might like to hop onto a bicycle and have a go?
Cycling is already the third most popular recreational activity in the UK and after Bradley Wiggins' triumph, it will be even more popular. We can't all be lean mean cycling machines but we can build our cardiovascular fitness, tone up our legs and burn off plenty of calories by cycling for at least 150 minutes a week. So strap on the cycling helmet and start pedaling your way to health.
Most rigs and installations have gym equipment so that when you are working offshore you can keep pedaling and steadily increase your mileage. Cycling can also be a very social hobby and you could join a local cycling club and join fellow cyclists on pre-planned routes in your local area.
We have previously talked about walking and jogging for health and although you might never get to run a marathon, you can help mitigate the health risks of inactivity by walking that bit extra each day.
Whilst working offshore you might like to wear a pedometer and note just how many steps you take during the working day. It would be interesting to see how this compares with the number of steps you take whilst back onshore. Regular walking has been shown to reduce the risk of chronic illnesses such as diabetes type 2, asthma, stroke as well as some cancers.
We admired the ball skills and fancy footwork of the talented footballers who represented their countries at the Euro 2012 football championships and we could take a leaf out of their book and start kicking a ball around for ourselves.
You could consider joining up with some pals and playing five-a-side football outside in the summer and in a gym during the winter. A frenetic five-a-side football game will certainly help to increases aerobic capacity and cardiovascular health and you can enjoy a laugh and a chat with the team afterwards.
We have all read health warnings about the risks of drinking too much alcohol and of smoking. We need a new mindset and must add 'inactivity' to this list of dangers. We now know more about the damage to our livers done by too much alcohol and it's up to us to make sure that we stick to our weekly alcohol units.
To prevent an early death from smoking associated illness, smokers are being encouraged to give up smoking altogether. From now on we must give consideration to the dangers of inactivity and decide what actions we are going to take to limit the health risks of leading a sedentary lifestyle.
We now know that an inactive lifestyle can kill and increasing our physical activity needs to be at the top of the list of our health priorities.
After a summer of watching elite athletes competing in a huge range of sporting events now it's our turn so let's get up and get moving!
Val Grant is a senior occupational health nurse (UKOH) at Abermed
Recommended for you

International SOS – Heart Health