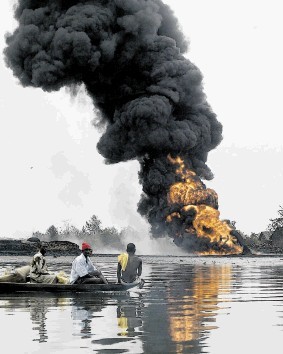 It is a sad irony that all too often, developing countries rich in natural resources, such as oil, gas and various minerals, seem to benefit little from the opportunities presented to them by this wealth.
This paradox – that resource-rich developing countries typically underperform economically, in terms of human development and in environmental protection and suffer more than their fair share of social and political instability and violent conflict – is known as the "Resource Curse", and is now the subject of extensive debate among policy-makers, civil society and media.
Countries such as Angola and Nigeria have struggled to overcome this paradox while others, such as the Democratic Republic of Congo, seem to have failed entirely.
Those countries in East Africa, such as Uganda, Kenya, Mozambique and even Somalia, which are currently the focus of much and increasing exploration activity, are just beginning to face the same challenge.
One strategy to tackle the Resource Curse is to ensure that developing countries have access to the very best available knowledge of policy and practice in the development of natural resources.
Sending students abroad to study is one way to acquire that knowledge and the University of Dundee's Centre for Energy, Petroleum and Mineral Law and Policy (CEPMLP) has a long track record in training the policy makers, lawyers and economists of developing nations.
However, in the age of the Internet there are new ways of addressing the dissemination of knowledge and one new weapon in the arsenal is the Extractive Industries Source Book.
I have been reminded of this amazing initiative just last week while attending a Trust Meeting of CEPMLP in Dundee.
The EI Source Book has been developed through a partnership between the World Bank Group, a global consortium of universities led by the CEPMLP, and non-governmental organisations.
It is a free, online, interactive, open source compendium of knowledge – you can find it at www.eisourcebook.org if you would like to take a look. For instance – if you are a country which has just been approached to grant licences to international oil companies to explore for oil for the first time, how do you go about drafting your petroleum regulations?
Wouldn't it be helpful to be able to see the oil and gas laws of more than 30 other countries, from Afghanistan and Albania to Uganda and Venezuela (although perhaps Venezuela shouldn't be your model).
The objective of the EI Source Book is to provide developing states with technical understanding and practical options around oil, gas, and mining sector development issues: it is hoped that this technical knowledge will enable better political, economic, and social choices with respect to sector development and the related risks and opportunities.
The Source Book focuses on sector policy, legal and regulatory development and administration, fiscal issues, and their linkages to broader impacts across the economy.
It brings together policy and technical notes describing good practices from a variety of countries and supports this with examples of legislation, development toolkits and lists of further reading. It is intended principally for use by senior government officials and decision makers and the technical specialists who support them.
However, it is also important for members of civil society, industry and community to understand these issues so that they can hold their policy makers and administrators to account.
The guidance provided by the Source Book is premised on a broad set of over-arching principles, all centred on good governance and directed at achieving a positive, sustainable developmental impact and reduction in poverty through careful attention to the management of the extractive industry sectors.
This is no panacea of course – introducing good practice will be easier where EI sector operations are just beginning. In cases where poor sector practices are well-established, reform will be more difficult to achieve in the face of existing contractual commitments, sheer bureaucratic inertia, and entrenched interests.
However, changing circumstances – the end of conflict, a change of governing party – do create opportunities for change. We can only hope that increasing numbers of developing countries, especially in Africa, seize those opportunities and put an end to what has been called the "paradox of plenty".
Penelope Warne is head of energy at international law firm CMS Cameron McKenna
Recommended for you
X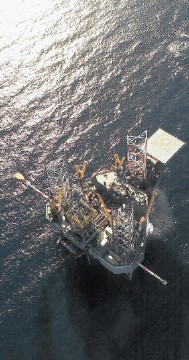 High oil price catalyst for revival of old UK fields