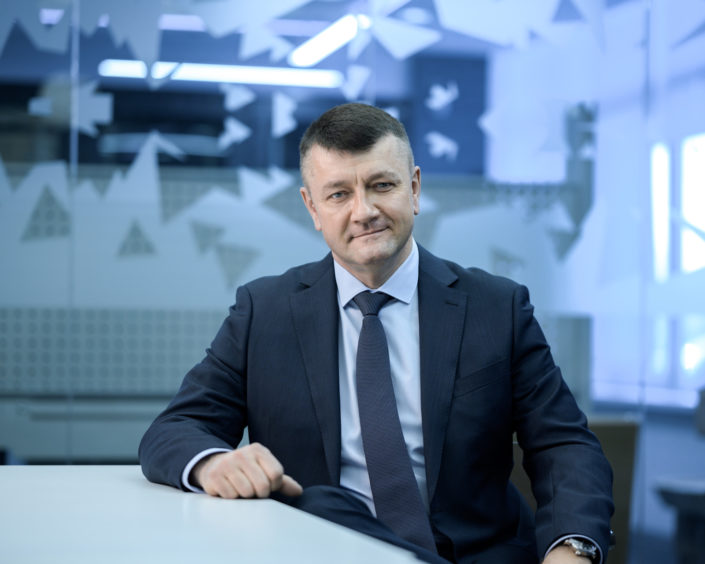 Environmental requirements around petroleum products are becoming increasingly stringent, and the share of heavy oil in the refining process is rising. In response to these challenges, Russia has undertaken large-scale modernisation of its oil refineries. Deep conversion of raw hydrocarbons is becoming essential. Catalyst processes are key to facilitating this, and, as such, now account for more than 80% of all secondary oil-refining processes.
In light of these pressures, Russian refineries are building new facilities that enable secondary processing of raw materials, including hydrocracking, hydrotreating and catalytic cracking. Technological modernisation, however, is not enough; there also needs to be a bigger focus on establishing the domestic production of modern catalysts, which are required for all of the above processes.
Catalyst systems are essential to addressing the current challenges the industry faces, as they help with processing residual material and producing low-sulphur fuels. They also increase the yield of light oil products and help produce motor fuels that meet high environmental standards.
At present, Russian oil companies can only produce fuels that meet Euro-5 standards by importing foreign-made catalyst systems. Demand for such systems and for the construction of new production facilities is therefore expected to grow. Hydrocracking and hydrotreating are the two processes expected to see the most growth, with the former key to the processing of heavy oil and the latter essential to the production of low-sulphur oil products. Currently, the country imports up to 100% of hydrocracking and hydrotreating catalysts. But analysts have warned that this is now a pressing issue, with forecasts suggesting that Russia will need approximately 22,500 tonnes of different catalysts for oil refining each year by 2025.
To address this problem, Gazprom Neft has created Russia's first oil processing catalyst facility. Capable of producing 21,000 tonnes of catalysts per year, including 15,000 tonnes of cracking catalysts, 4,000 tonnes of hydrotreating catalysts, and 2,000 tonnes of hydrocracking catalysts, it will be able to fully meet the demand of Russian oil refineries. The company is going to sell 70% of its output in Russia, as well as offer its catalysts on the global market including the CIS, Middle East, Asia-Pacific, and other regions.
Plant of the future
The construction of the first Russian catalyst production plant started in late 2019 in Omsk, home to a large industrial oil refinery and petrochemical cluster. The new facility is to become the most advanced catalyst production factory in the world.
Whilst some infrastructure has already been built, the core production area is now being constructed. Cutting-edge technologies, such as sealed production lines, environmentally-friendly power equipment and a closed-loop water supply system, have been integrated into its design to ensure efficiency and sustainability.
Despite the challenges posed by Covid-19 last year, the company continued to carry out construction work on all its sites. At the same time, the company maintained the health and safety of its employees through implementation of strict Covid-19 measures.
Innovations
Technology and innovation are key to the survival and growth of the catalyst sector, with manufacturers having to consistently search for new and advanced technological solutions to stay in the game. Gazprom Neft works with Russia's leading scientific organizations to create and develop such solutions, making it a domestic leader in the industry.
The company's Catalyst Technology Development Centre, which was launched in 2020, produces sample batches of new catalysts which are tested first in the lab, and then in semi-field conditions. Specialists compare the performance of different samples and analyze the data to find the best catalyst formula for specific production conditions and raw materials.
The lack of efficient hydrotreating catalysts has become a pressing issue for the domestic Russian market. In response to this, the Catalyst Technology Development Centre has, following rigorous testing in lab and field trials, developed a technology that produces such catalysts. In 2020, the catalyst was used in the diesel hydrotreating plant of the Omsk Refinery. A catalyst from a leading foreign manufacturer was used at another line, in the same plant, in parallel to this. Both catalysts were used against the same raw materials and in identical conditions, the result being that Gazprom Neft's product performed as well as the foreign-made catalyst. The domestic catalyst has now been introduced into the production process of summer and winter Euro-5 diesel fuel.
Another successful innovation from Gazprom Neft has been hydro-processing catalyst regeneration. Previously, used catalysts were not processed in Russia; only foreign companies were involved in their regeneration. Today, we have introduced a technology that not only enables the regeneration of catalysts, but recovers up to 99% of its activity. Such catalysts are used at Gazprom Neft's refineries with results on a par with newly-produced catalysts.
New segment development
Catalyst is a complex product due to its technical intricacies and the high level of knowledge required. Consequently, the development and introduction of catalytic systems requires strong coordination within teams. As each refinery is unique, we cannot create a standard notion of the customer, manufacturer or supplier; every type of catalyst therefore supports a specific set of technological objectives and product specifications.
Gazprom Neft has been the first company to provide a comprehensive service for catalyst systems in Russia, including product customisation, loading advice, operations monitoring, and spent catalyst regeneration or utilization. This approach is consistent with the principles of the development of the Russian catalyst production eco-system.
The eco-system project sees the scientific community develop new technologies, a pool of raw material suppliers, service and logistics providers, and builds long-term cooperation.
Development of a competitive and strong industry of innovative catalysts in Russia depends on the contribution and coordinated participation of each market player.
Recommended for you

Saipem to explore using biofuels to power vessels