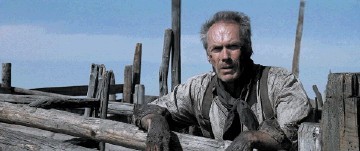 I last eluded to "The Man with No Name" in my September 2011 Energy column entitled The Good, the Bad, & the Indifferent.
During Q4 last year, updates from two FTSE100 heavyweights once again brought Clint Eastwood to mind – this time in his 1992 western; Unforgiven.
Both BG and Tullow delivered negative drilling and production updates which resulted in both stocks being savagely de-rated by an unforgiving market.
BG reported at the end of October that Q3 profits had risen by 16%; well ahead of consensus. This positive, however, was far outweighed by a production downgrade for 2013.
To be fair, BG had never issued any specific production estimates for this year, other than to say that output was expected to grow by an average of 6-8% annually through to 2020 with much of the increase to come through toward the end of this period.
Analysts were nevertheless modelling 10% production growth for 2013, and when BG indicated that this year would be flat against 2012, the share price was very much In The Line of Fire (yes – another Clint movie reference) falling by 20% intra-day, eventually bottoming out at 1015p.
BG has been at pains to point out that production in key areas has merely been deferred, and that this is a temporary phenomenon. In Brazil, production from the Lula North East and Sapinhoa wells has been held up by delays in connecting floating storage & production vessels, and in the North Sea the Total operated Elgin field (where BG has a 14% stake) has been off-line since May. Similarly, the Jasmine field operated by ConocoPhillips (BG has 30%) is now expected to come into production later in 2013, rather than 2012 as previously expected.
BG's sector peer Tullow Oil was similarly "unforgiven" last month when the company revealed that its Zaedyus 2 appraisal well in French Guiana found no commercial deposits.
Just before the announcement the shares had enjoyed something of a run up to 1450p on the view that this well was "low-hanging fruit".
This wasn't the case and Tullow was punished with the stock slipping to 1150p on the news, compounded by a subsequent announcement that its Okure-1 exploration well offshore Ghana was also a duster.
Tullow stressed that Zaedeus 2 was drilled in a much shallower part of the geological fan system than the original Zaedeus discovery last year, and that this news did not detract from the potential for further discoveries in the system's deeper areas.
As I write, the FTSE100 is closing in on its 12-month high. By contrast both BG and Tullow are trading near 12-month lows, so where to from here?
What will it take for the market to forgive the disappointments of 2012?
In terms of BG, succession remains an issue. Sir Frank Chapman retires this year, and his are some big shoes to fill. On the plus side, however, BG has been selling down non-core assets including infrastructure within its Queensland liquefied natural gas project to China's CNOOC. In addition, BG has signed a $2billion, 20-year agreement making it the largest supplier of LNG to China.
Looking ahead, BG believes that its Australian and Brazilian projects each have the potential to deliver earnings greater than the current earnings of the group as a whole.
As regards Tullow, it has a busy drilling campaign for 2013, and despite recent hiccups the company does have very good form with the drill-bit.
Tullow has also agreed to buy Norway's Spring Energy while at the same time exiting its UK and Dutch assets, reflecting CEO Aidan Heavey's assertion that "Tullow's business has a clear focus on light oil in Africa and the Atlantic Margins" and that "Tullow has an exploration led strategy to find big oil".
Both companies have upstream-focused strategies in ever more complex regions, so increasing the risk profile of both businesses as their activities move further from mature markets to new frontiers.
With BG and Tullow trading at the lower end of their 12-month range, and with market capitalisations of £36billion and £11billion respectively, either of them could conceivably be a target for an opportunistic bid. As Clint Eastwood might say, the question for investors therefore is: "do you feel lucky, punk?"
David Barclay is divisional director at Brewin Dolphin in Aberdeen
Important Information
The value of investments can fall and you may get back less than you invested.
Past performance is not a guide to future performance
The opinions expressed in this article are not necessarily the views held throughout Brewin Dolphin Ltd. No Director, representative or employee of Brewin Dolphin Ltd accepts liability for any direct or consequential loss arising from the use of this document or its contents.
We or a connected person may have positions in or options on the securities mentioned herein or may buy, sell or offer to make a purchase or sale of such securities from time to time. In addition we reserve the right to act as principal or agent with regard to the sale or purchase of any security mentioned in this document. For further information, please refer to our conflicts policy which is available on request or can be accessed via our website at www.brewin.co.uk
No investment is suitable in all cases and if you have any doubts as to an investment's suitability then you should contact us.
The information contained in this document is believed to be reliable and accurate, but without further investigation cannot be warranted as to accuracy or completeness.
Recommended for you
X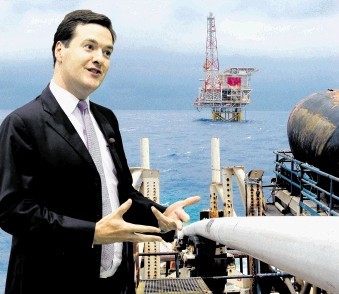 Government's bounteous Christmas gifts