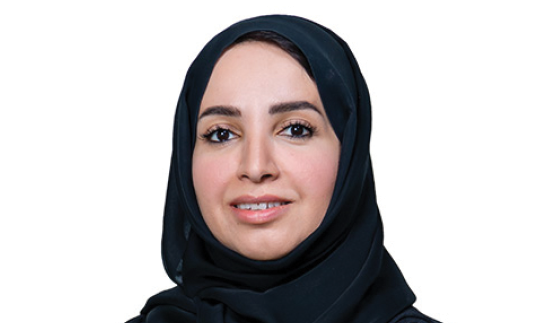 The pathways for economic recovery post Covid-19 offer plenty of opportunity for hope and potential for growth, as well as greater gender inclusivity.
In the Middle East region, it is reassuring to see that the IMF has updated its economic outlook for the region's growth in 2020, and raised its previously projected contraction by 1.2%, leading to an overall contraction of 3.8%. In addition, the IMF also revised its projection for MENA economic growth upward to 3.3% from 3.2%, which was predicted in October last year.
The fund also noted that recovery and economic growth have been uneven, highlighting that there was a better-than-expected outlook for oil-producing countries, and that the absence of a notable second wave for some countries, along with robust vaccine rollout policies, has provided a bright spot for future growth post-pandemic.
While these figures certainly are worth celebrating, it is essential that recovery, especially in oil-producing countries, includes meaningful steps toward sustainability and that the chance to enact long-overdue, meaningful change in the energy sector is not squandered.
Gulf states have shown an increased commitment to sustainability, and a willingness to invest some of their substantial capital funds to implement real change. This does not apply only to energy sustainability; rather, it also applies to building a resilient and diverse workplace, of which women can and should lead the charge.
For example, the UAE has made significant strides in its approach to sustainability. Masdar, the state-owned renewable energy group, has been playing an active role in addressing climate change for 15 years next month, under the leadership of Sultan Ahmad al-Jaber, who also serves as the UAE's Special Envoy for Climate Change. This includes the acquisition of 50% of a portfolio of clean energy projects in the US in partnership with EDF Renewables North America.
Similar commitments have been made clear from Bahrain and Saudi Arabia, the latter of which has recently announced it will be integrating small-scale solar panels to be used domestically into its wider electricity grid, and has regularly promoted the concept of a circular carbon economy during its 2020 presidency of the G20. Moreover, King Abdullah City for Atomic and Renewable Energy President Khalid Al-Sultan recently commented that the Kingdom is planning on fulfilling 50% of the country's power needs using renewable energy by 2030, with the remainder to be provided through gas.
This focus on sustainability and renewable energy means greater opportunities for women in the region, who are becoming an ever-increasing part of the energy workforce, as evidenced by a number of prominent current or former female CEOs of Gulf energy companies. Fatima Al Nuaimi is CEO of Abu Dhabi National Oil Company (ADNOC) LNG; Taiba Al Hashemi is the CEO of ADNOC subsidiary, Al Yasat Patroleum; and Haifa Al Khaifi, is the recently named CEO of Energy Development Oman. Founder and former CEO of Kuwait Energy, Sara Akbar, now sits on the board of Petrofac. Pakinam Kafafi, CEO of Egyptian energy company, TAQA Arabia, has been the company's driving force behind its entrance into the renewable energy market. Masdar has also acknowledged the importance of women's contributions to the sector through its employee resource group (ERG), WiSER, an acronym for Women in Sustainability, Environment and Renewable Energy, the goal of which is to "position women and girls as drivers of change and innovation, while ensuring that their voices are heard across the sustainability debate."
It is clear that the time is ripe for sustainable development, and the situation will only improve as vaccinations continue and the modern, inclusive workforce is re-empowered. With its strong vaccination rollout, the UAE has demonstrated it is possible to resume employment growth and reintroduce prosperity and economic development to its future planning. Given this unique opportunity, the Gulf is perfectly placed to set the blueprint for sustainable development in the region, building a model that not only regional, but international, partners can look to emulate in the future.
Rebecca Ponton is a writer and petroleum landsman. A specialist in women in oil and gas, she is the author of a book on the subject, "Breaking the Gas Ceiling: Women in the Offshore Oil and Gas Industry". Her other writing has appeared in CNN Traveller, National Geographic Traveller, Texas Monthly, Emirates Woman and elsewhere. She is currently also Editor-in-Chief of Oilwoman Magazine, a magazine for energy leaders in the US.