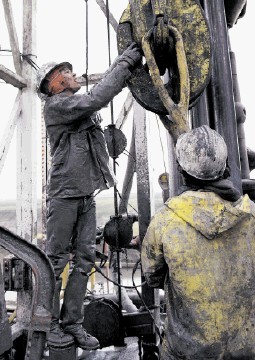 Ernst & Young's recent Global Mobility Effectiveness Survey found that 67% of oil and gas companies present in emerging markets expect to increase their presence by 2014.
International mobility of personnel is recognised as a space in which there is potential for business decisions to collide with regulatory problems – the oil and gas sector's very own Large Hadron Collider – but the solution is not as elusive as the Higgs Boson.
Consider the evolution of many oil and gas businesses in the Scottish north-east; they start as domestic operations serving the UK Continental Shelf and their initial experience of employee mobility issues occurs domestically.
As time passes, they expand internationally and deploy employees to new ventures in new countries under what is loosely referred to as "colonial" strategies, whereby the movement of personnel is from a headquarters location out to subsidiary locations.
Mobility is back and forth along specific channels and although the complexity has increased, management and control of this remains containable.
As an organisation becomes increasingly international, the situation will inevitably arise under which employees who are not from headquarters are identified for positions in other locations.
Commonly referred to as "third country nationals" (TCNs), processes and policies are often twisted in a manner that sees TCNs treated in the same way as a headquartered outbound.
However, as time goes on, and the number of TCNs increases, the management of them, and the appropriateness of handling such individuals on an outbound/inbound policy, starts to become questionable.
Limited internal expertise will be in place where people are moving between two non-headquarters jurisdictions. This can result in material levels of risk for the organisation and the individuals concerned.
Such risks may manifest themselves financially with the incursion of penalties for failure to comply with certain obligations; technical breaches of the individual's employment rights; breaches of, or even creation of, employment rights for other employees in the host location; the creation of tax exposures – not only with regard to the individual and employer reporting, but also at a corporate level in terms of permanent establishment and the deductibility of cross border charges of employment costs.
In general, we find that mobile personnel will be employed by one of the main operating entities within their home country domestic business. There is an inherent simplicity in this. However, trying to squeeze a TCN into a policy designed for a demographic different to their circumstances will miss the mark.
This could happen through the inclusion or exclusion of the individual from benefits programmes (most notably pension); unwanted social security exposures for the individual and the company; tax equalisation to countries with which the individual has limited connection; and cost of living or hardship adjustments based on comparison to artificial home locations with which the TCN has no connection.
If at this point your particles have accelerated, do not fret, a solution is at hand. We have seen a number of international companies add to their corporate structure a special-purpose vehicle to house their expatriates – the Global Employment Organisation (GEO).
Some of the risks associated with mobility programmes can be avoided through the use of such a structure. The practical likelihood of issues occurring is reduced, and should they occur, they are then more likely to be ring-fenced into a vehicle with a limited level of collateral damage, and remediation can be effected more swiftly. In addition to a positive impact on risk management, there will be a significant reduction in the operational costs of managing the ever-growing mobile population.
As providers of expatriate tax compliance support, we have found that one of the most frequent barriers to good quality compliance is the difficulty of providing data between different parts of an organisation. Concentrating the management of an individual's costs through a GEO should therefore reduce compliance risk, reduce the risk of misjudging business opportunities and should also make the process around recharging of costs and the management of transfer pricing issues much easier.
A GEO can also help overcome some of the sector's key business challenges. The widely reported skills shortage can be better managed by having an internationally-mobile talent pool capable of rapid deployment, aided by the fact that the GEO has consistent employee treatment between different locations thus removing barriers to mobility.
Growth in emerging markets can be hampered if it is an undesired location, but a GEO can help understand local market practice, benchmark accordingly and ensure the employees are properly incentivised and their families are safe.
Evaluating whether the desired benefits of using a GEO can be delivered in the context of the business objectives of a given organisation requires a detailed due diligence process, through which these objectives are matched against the technical and logistical considerations of potential locations for housing a GEO, and the interactions with actual home and host locations, and also potential future locations.
The analysis during such a due diligence includes obvious assignee-related considerations around taxation, treaty networks, social security and employment law. However, it also needs to bear in mind the ease of corporate recharges, including permanent establishment, transfer pricing and VAT leakage.
Beyond this the ability of the organisation to have adequate control over the GEO location, to have adequate materiality of operation there, to understand the cost of running such a vehicle and to determine the number and quality of vendors for necessary mobility-related support will also be important factors.
As a final thought, the analysis of benefits and the design of a structure should be viewed for what they are. They are hypothetical analyses of how risk may (or sometimes may not) be reduced and the potential administrative efficiency that might come from using a GEO.
Leveraging real experience in execution is, in our observation, more important than the analysis and design of such a structure, as there can be more risk arising from flawed implementation of GEOs than from the risks and problems which that implementation was trying to address.
Allan Duncan is an executive director and leader of Ernst & Young's Human Capital Team in Aberdeen
Recommended for you
X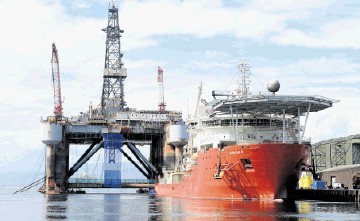 UK makes a slow start to 2013