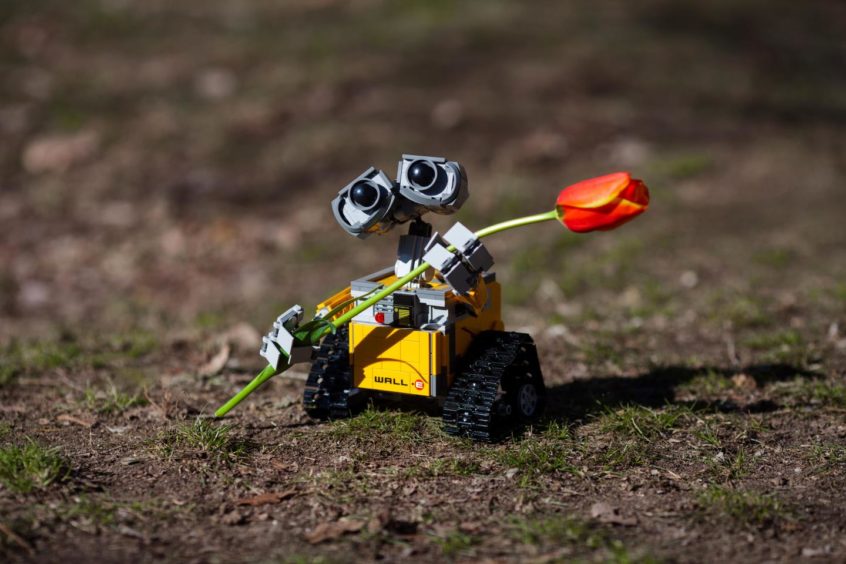 I watched the BBC documentary about Greta Thunberg travelling the world with her father Svante in a quest to better understand climate change and how to combat what has undeniably become a crisis triggered by the human species.
When she visited the Climeworks direct air capture (DAC) plant at Hinwil in Switzerland it came as a surprise.
I have known about the pioneering work to remove carbon dioxide from the atmosphere for several years.
I was trying to get my head around the idea of pouring a staggering amount of energy into a process where the concentration of the quarry CO2 was just 400 parts per million.
The cost would surely be enormous, but did that matter given the staggering effort that goes into mining trace elements for sophisticated applications including in mobile phones?
It is estimated that, by 2050, around 10 billion tonnes of CO2 will need to be removed from the atmosphere every year to help avoid runaway temperature rises.
Climeworks claims that out of every 100 tonnes captured by its modular, scalable system, 90 tonnes at least are permanently removed for geological disposal.
There are currently 15 small-scale DAC plants operating around the world that together capture some 9,000 tonnes of CO2 annually, including commercial facilities that sell the captured CO2, which more projects in the pipeline.
The cost of carbon-removal technologies like DAC is high, at least for now, and some environmentalists argue that focusing on such projects points to a lack of resolve to end the use of fossil fuels.
The scale required in terms of construction and deployment is quite simply staggering.
BBC Future Planet reported earlier this year that, simply to keep pace with current global CO2 emissions of 36 gigatonnes per annum would mean building an estimated 30,000 large-scale DAC plants.
Each would cost up to $500 million to build – that's a bill of $15 trillion.
Now, just imagine what could be achieved by investing $15 trillion directly into the environment, restoring forests, peatlands, grasslands, and marine environments, with the accent on rewilding.
Machines wear out. Before we know where we are it will be another $15-plus trillion on a new generation of mass-manufactured DAC plant in 10-20 years, at a rough guess.
And so the staggering expenditure would self-perpetuate and ultimately prove unsustainable, overwhelmed by an ever growing human population pursuing diminishing resources.
In my mind's eye, I have an image resembling a scene from HG Wells' War of the Worlds, except that the vast armies of machines simply stand there, whirring and breaking down.
Only there's no money to fix them and no one knows how to fix them anymore. Like clapped out aircon machines clinging onto the sides of tower-blocks, one by one they fail and die.
It all puts me in mind of the powerful science-fiction animation Wall-E first screened in 2008.
The plot goes something like this: In the 29th Century, rampant consumerism, corporate greed, and environmental neglect have turned our planet into a garbage-strewn wasteland.
Humanity is nowhere to be found. It had in fact been evacuated by the BnL megacorporation on giant starliners seven centuries earlier (22nd Century), leaving an army of trash robots to clean up.
But, of all the binocular-eyed trash robots left by BnL to do the job, only one remains operational in the movie.
Its name: Waste Allocation Load-Lifter: Earth-class, or WALL-E, for short.
One day, WALL-E's routine of compressing trash and collecting interesting objects is broken by the arrival of an unmanned probe carrying an egg-shaped robot named Extra-terrestrial Vegetation Evaluator or EVE, for short, sent to scan the planet for human-sustainable life.
Wall-E is smitten, and so-on and so-forth.
This is an animation with a message and it is a very pertinent one as the climate crisis worsens.
And so when the news broke a few days ago that UK firm Storegga had teamed with Canadian firm Carbon Engineering and started work to engineer and design a DAC facility to be built here in north-east Scotland, I was lost for words.
The proposed facility could become operational as soon as 2026 and it was claimed that the plant would be the first of its kind in Europe. Does that mean in terms of process specification or what? After all, Climeworks is already operating plant in Switzerland.
It was further claimed that the plant will be a "model" for the future deployment of DAC "across the continent", creating "thousands of local jobs and businesses". Not if Climeworks has anything to do it, methinks.
At least there is plenty of energy expertise in Scotland, and exhausted North Sea gas reservoirs ready and waiting.
I'm not so sure that the claim "DAC technology is critical to remove large quantities of CO2 from the atmosphere in order to meet our climate goals" holds water.