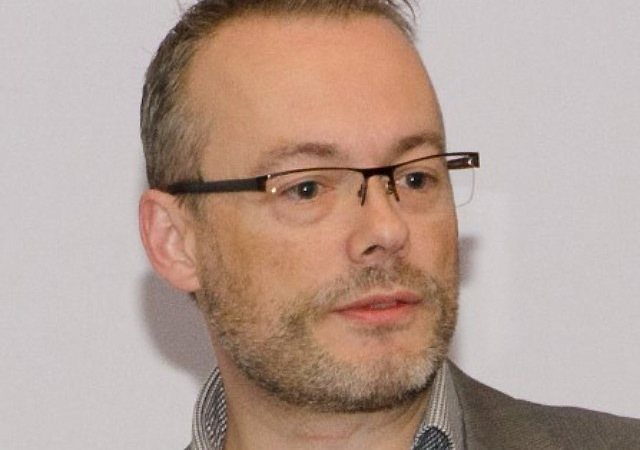 It was the longest car journey of my life.
I had driven the same road hundreds of times before, either for work or to run errands. But this time was different. This time the seconds barely seemed to tick. This time the wife and daughters of man who died offshore were my passengers. They had just flown into Aberdeen and I was responsible for escorting them to the company's headquarters.
Anyone who's been in that situation values safety. But you shouldn't have to know that silence, a family shouldn't have to feel that pain and a person shouldn't have to pay the ultimate price for it to matter.
So what needs to happen for safety to mean something to every single person in this industry? How do we move beyond 'safety' being one of a company's values just because it's expected?
It sometimes requires a complete and sudden shift in how we approach the word – a step change.
Step Change in Safety was borne out of this concept.
In 2010 we launched our five year strategic plan, setting out how we would go about making the UK the safest oil and gas province in the world, but what does this mean? It simply means that we must continue to work together to improve our safety performance.
This includes ensuring safety is more than just a repeated value. Sometimes repetition for the sake of it can see concepts become stale and their meaning weakened.
A commitment to safety must anchor our actions. It must dictate how we operate on and offshore. It must take precedent over profit and be the foundation of every single strategy in the boardroom.
Ultimately, making the UK the safest oil and gas exploration and production province in the world and then maintaining that status requires participation and collaboration. We must look beyond our own corporate constraints to share ideas and exchange safety strategies if we are to continue to improve. The UK, including the North Sea, is a beacon of safety around the world and many look to us, but we cannot afford to be complacent, there is always room for improvement.
The truth is most people will spend their entire career in the oil and gas sector without incident. That is how it's supposed to be. But it doesn't mean we've done enough. The families who know and live with the pain of a safety failure deserve our dedication.
There's nothing I can do now to change my car ride all those years ago or undo the family's heartache. Instead as individuals and as an industry we can only strive for better.
We can only believe, create and fulfil a step change.
Our ambition for the North Sea and the UK of everyone working together to improve continuously our safety performance is achievable. Do you play your part?
Les Linklater is a team leader for Step Change in Safety.
Step Change in Safety was founded in 1997 by the oil and gas industry trade associations. It is a UK based partnership comprising oil and gas companies, regulators, trade unions and the workforce with the remit to work together continuously improve safety performance. It aims to achieve this through cooperation, collaboration, sharing and adopting the best practices and learning.
Recommended for you

Aberdeen KPMG boss Martin Findlay's glass is half full after 31-year career