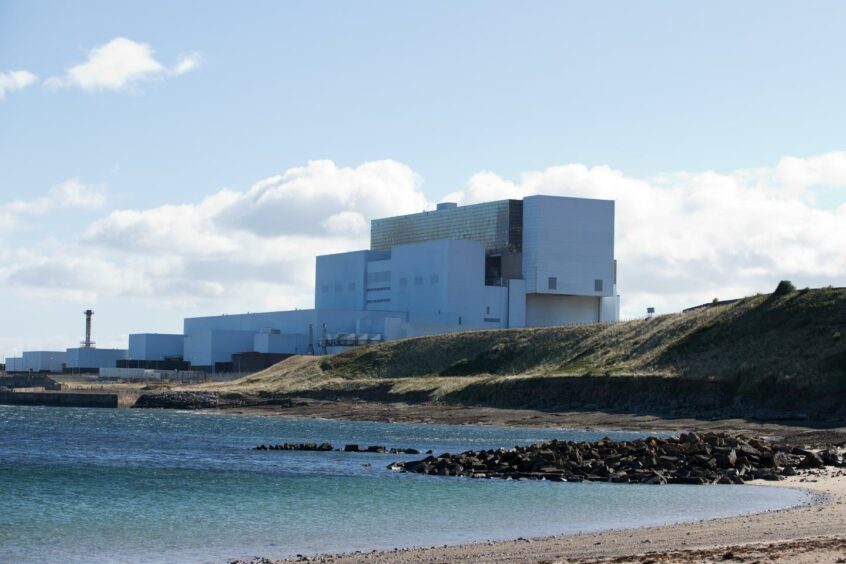 Whatever message is drawn, the current explosion of interest in energy policy should ensure that realism impinges upon the rhetoric which will accompany COP26. Virtue alone does not keep the lights on.
Just about everyone agrees on the need for quite dramatic actions over coming decades to achieve net zero targets and head off the most dramatic impacts of climate change. The problem is that we also have to keep society running in the meantime.
These objectives need not be contradictory but are bound to involve compromise. This needs to be openly recognised and discussed. Recent events demonstrate the extent to which an unspoken policy – disproportionate reliance on imported gas – carries risks of which the public was largely unware.
Energy policy has been shaped over 20 years or so by two imperatives – the run-down of nuclear power and growth of renewables. In terms of combating climate change, these two are utterly incompatible and have been all along.
As I used to point out when Energy Minister, everything we gained in terms of carbon-free generation would for many years only balance out what we were losing through the decline in nuclear generation.
Clearly, there were many who regarded that as an acceptable trade-off. Their hostility to nuclear power, whether rational or not, trumped all other concerns – of which they were either unaware or pretended to be unaware. More the latter than the former, I would suggest.
Replacing nuclear with renewables may have sounded virtuous but was not only self-defeating but also highly misleading. The critical point was that while nuclear provides reliable baseload, renewables are intermittent. You therefore still need the baseload for cover.
This is where the unspoken – and therefore dishonest – aspect arises. The assumption over these decades was that gas would always provide, regardless of where it came from. There was plenty of it in the world so why would it ever not be available to underpin the UK's energy requirements?
It was an argument I engaged in many times as Energy Minister, pointing out that running down nuclear was inevitably going to lead to greater dependence on imported gas. Energy Ministers come and go but the civil servants who shape policy have much greater longevity so I have no doubt the same underlying assumption has remained firmly in place.
At one level, it is true enough. There is indeed plenty gas, in its various forms, in the world. There are, however, two problems. The first – now manifesting itself – is that we have no control over price. The second is that gas is a fossil fuel. These are two flashing red lights that have been repeatedly ignored, in order to give cover to other policy goals.
To be fair, steps were taken to mitigate the risk. I remember hosting the Norwegian energy minister in Lerwick – the first time a holder of that office had been in Shetland I was surprised to learn – to finalise the Ormen Lange treaty which laid the ground for an interconnector which is now the major source of our imported gas. There was also the emergence of Qatar as a source of LNG.
However, none of this disposed of the fact that gas is a globally traded commodity with Russia as the main player. Inevitably, therefore, for as long as the UK was reliant on imported gas, we were to some extent bound to be at the mercy of forces which are beyond our political control.
At the same time, the build-up of renewables contained no "green" solution to the inescapable conundrum – intermittency of both wind and solar power, at least until a vastly increased scale of offshore wind and other technologies can deliver stability. On this front, almost literally nothing has been done because "gas will always provide".
We are where we are, as the despairing cliché goes. But surely the warning signs are now so strong that a major reappraisal cannot be resisted. There is no short term fix to our gas dependency and consumers of both gas and electricity will be paying a heavy, and in many cases unaffordable, price for years to come.
Surely it is time, however, to revisit the role of nuclear and at least avoid further reduction in its contribution to the National Grid – now, on a typical day, around 16 per cent. If the lifetime of either Hunterston B or Torness can be safely extended, that is what should happen. I assume the Scottish Government is still too blinkered to even consider new build north of the border, so we will continue to import from the south.
If our renewable credentials are to stand up to scrutiny, we also need to get real about the need for storage. Battery technology is one of these holy grails that is never quite reached but that work must continue. Pumped Storage Hydro provides 95 per cent of the world's storage and is a natural for Scotland, so let's get on with it.
We need a portfolio of measures and the removal of impediments if net zero targets are going to be anything more than vague aspirations. COP26 should be marked less by boasts about how much we are doing than by realism about what needs to be done.
Recommended for you

Why we're backing the 'Connected Competence' initiative – Neptune Energy