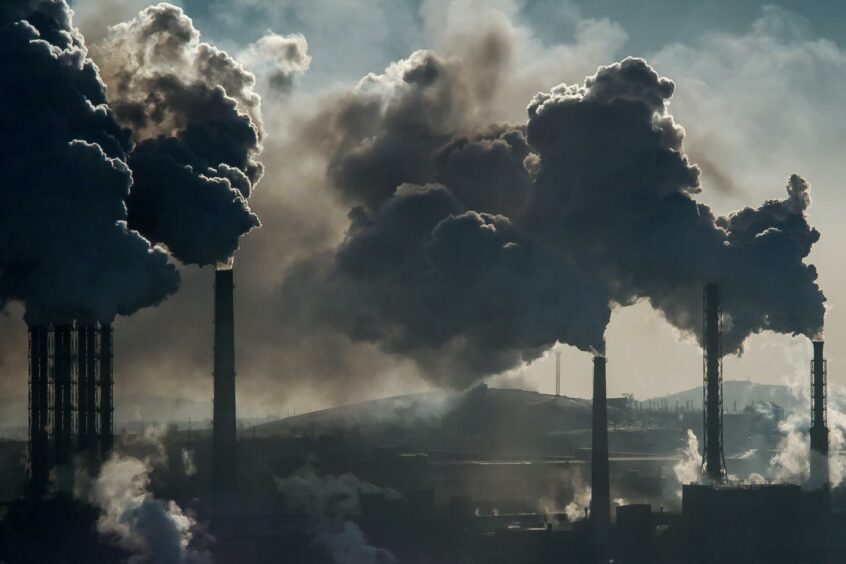 The UK Government is calling upon a 'spirit of innovation' to develop technology and solutions for the growing UK carbon capture, usage and storage (CCUS) market at a pace never seen before.
Two projects have been successful in their bids to become the first two CCUS developments in the UK. The East Coast Cluster and HyNet will take a share of a £1 billion government investment to get up and running by the mid-decade, while the Scottish Cluster has been designated as a reserve.
The aim is to support the creation of four industrial carbon capture facilities and storage clusters, powering up world leading SuperPlaces in areas such as Teesside, Humberside, Merseyside, north Wales and the north-east of Scotland, which will act as the foundation for the new industry.
As part of its 10 Point Plan, the government has set a target to capture 10 million tonnes of carbon dioxide per year by 2030 – the equivalent to the emissions of 4 million cars every year, forming the foundations for future investment and potential export opportunities.
At the Global Investment Summit, the government also announced £9.7 billion overseas investment in the UK to 'power economic recovery'. The package of 18 investment deals is expected to create 30,000 additional jobs and support growth in sectors such as wind and hydrogen energy, sustainable homes and carbon capture and storage.
Developing CCUS infrastructure will contribute to the economic transformation of the UK's industrial regions and enhance the long-term competitiveness of the UK industry in a global net-zero economy. It will help decarbonise challenging sectors, such as construction, aviation and shipping and provide low carbon power and a pathway to negative emissions.
The plan to get us there will mobilise £12 billion of government investment, and potentially three times as much from the private sector, to create and support up to 250,000 new jobs.
The concept behind carbon capture and negative emissions has existed for decades, but now it is set to become a reality on a scale that can truly make a difference. The first of two clusters are due to come on stream mid-decade, followed by two more clusters before the decade's end.
Just as the energy transition to net zero isn't going to be solved by one technology alone, the development of CCUS solutions will require the expertise of more than one company.
Collaborating with other businesses and utilising each other's strengths, knowledge and experience will be vital if we are to reach this target by 2050.
For example, Siemens Energy has joined forces with Doosan Babcock and Aker Solutions to form a UK consortium that draws upon more than 450 years of combined experience to develop new technology and solutions for the growing UK market.
Together we employ more than 6,000 people, offering UK-based engineering, fabrication, and construction services, to provide best in class capability, choice, and local UK delivery.
Our individual strengths and shared heritage will enable us to retrain and reskill the current workforce, involve local, established supply chains and deliver new projects from our well-established offices across the country.
Decarbonisation and reaching the all-important net-zero goal won't happen overnight. However, step by step, with the right partners, we can harness the power of a highly skilled workforce that can help Britain lead the way on CCUS and become part of a legacy that will last for generations to come.
No one country has captured the CCUS market yet, but Britain has one unrivalled asset – the North Sea, which can be used to store captured carbon under the seabed.
Carbon capture on the seabed is already ramping up in the UK with plans afoot to reuse the depleted gas fields, Viking and Victor, around 14 km from the Lincolnshire coast. These will securely store the CO2 in deep geographic formations, around 9,000 feet below the seabed.
Industries around the world are also experimenting and trialling various forms of CCUS. There is international recognition that we need CCUS to meet the global climate ambitions agreed through the Paris Agreement in 2015.
This provides a genuine opportunity for the UK to become a global technology leader for CCUS, working internationally with industry and governments to drive down the cost of deployment. The development of CO2 transport and storage networks for industrial CCUS hubs can reduce unit costs through economies of scale and facilitate investment in CO2 capture facilities.
I believe the opportunities from CCUS are real and could have a tangible impact for the UK on tackling some of the biggest challenges we face in decarbonising our economy.
There are also significant opportunities to deploy CCUS in industry, not only to reduce emissions but to improve productivity and the competitiveness of our industrial heartlands.
Seizing the opportunities of CCUS will be no easy task and will require talented people from across the country to work together. There can be no doubt that the low-cost, large-scale deployment of CCUS will require partnerships between government, businesses, innovators, the best scientific and engineering minds, communities, and centres of industrial excellence.
However, the actions by the UK alone will not be sufficient to avoid climate change. This is a global challenge, and the time to innovate is now.
Recommended for you

Worley wins FEED for Humber Zero carbon capture plant