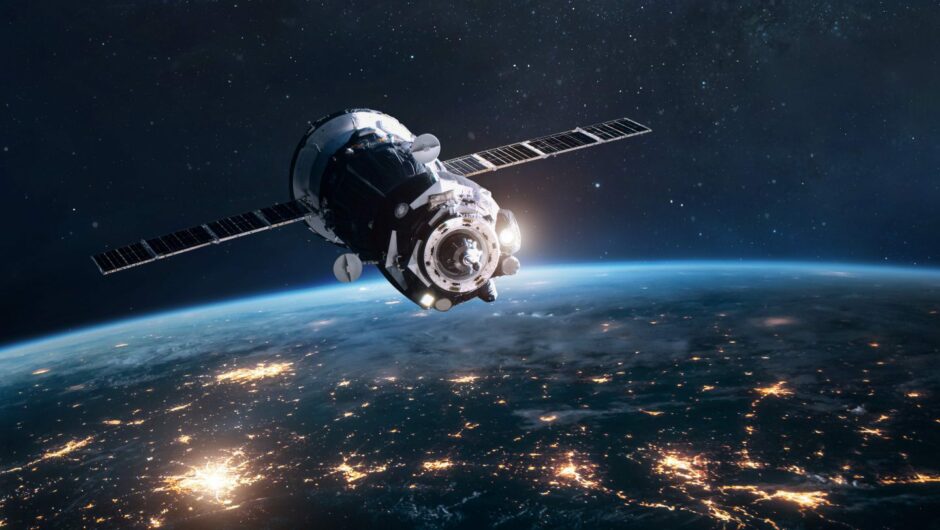 At a time of economic and political uncertainty, the battle against climate change remains high on the global agenda. As part of that, it's important to use every weapon in our arsenal; even those that exist outside our planet.
The global energy industry is in the midst of a transformational period as it looks to transition to a more sustainable future, with this year's ADIPEC conference, which I'm attending as part of the Scotland pavilion, focusing on the future of energy.
While the challenge is great, however, so is the opportunity, reflected by the significant investment in transition already underway. McKinsey's Global Energy Perspective 2022 notes that annual investments in energy supply and production are to double between $1.5 and 1.6 trillion by 2025 and that 'almost all growth is expected to come from decarbonization technologies and powers'.
Looking to innovation to drive transition feels like a given – especially if we are to do things differently and more sustainably.
Enablement of new technology is increasingly based on data from Industrial Internet of Things (IIoT) devices – such as sensors which can remotely monitor conditions, operations and assets. The energy sector is already an adopter of a lot of these technologies – and the International Energy Agency (IEA) has said that ' Investment in digital technologies by energy companies has risen sharply over the last few years'.
Getting the most out of such technologies is not always straightforward, however. With 90% of the planet's surface unable to access cellular networks, accessing digital technologies is an unnecessary hurdle and can often require staff to make arduous, costly and dangerous trips just to collect simple data which should be available to view and analyze remotely.
Space Race
Space technology – leveraging the range of satellites on orbit today and in the future – is the solution.
Many may think of the space race as being about missions to mars, discovering new galaxies and meeting new life forms, but there's been a revolution in the infrastructure layer which exists to connect organizations on the ground with satellite constellations. Taking advantage of those constellations can provide the required resilient, global coverage the energy sector will rely upon to successfully transition away from traditional fuel sources.
Areas lacking solid terrestrial connectivity often provide the greatest opportunity for companies looking to roll out new energy sources – such as hydrogen or wind energy. Accessing satellite connectivity can allow for remote monitoring of deployments from anywhere on earth, even off-shore or off-grid, and in areas with no existing communications infrastructure.
Focus on new sources won't be enough – retrofitting legacy assets to improve their sustainability and efficiency, as well as decommissioning outdated ones, will also be essential. To enable these projects, monitoring technologies such as predictive maintenance, tracking and fault detection can be deployed on equipment but only if the required connectivity is available. Gathering continuous remote operational insights is key, wherever these projects take place.
Even at a governance level, the increased focus on ESG reporting can benefit from digitization to enable remote gathering of accurate and timely supporting environmental data for presentation to shareholders, partners and customers.
To win the battle against climate change we need to fully understand how best to transition – that insight comes from data which can be transmitted from anywhere, anytime as a result of new space technology.
There are no longer any excuses for data blind spots to exist on planet Earth. As the energy sector delivers increasingly bold and ambitious transition plans, our evolving space technology should be a huge source of confidence in our ability to win this battle.
About Krucial
Krucial is a cutting-edge satellite-communications scale-up that has developed technology to connect enterprises to mission-critical data from anywhere on earth.
We help enterprises mitigate and manage risks, spot trends, and make well-informed decisions. This is the power of up-to-date, reliable data. It's made possible by a system that uses both satellite and cellular communications protocols to transmit data, automatically switching between the two depending on which is stronger, reducing the risk of downtime if one goes down or a power outage strikes.
Krucial is on a mission to digitize the planet and reliable, resilient connectivity is the key to making that happen.
· Krucial's new website has launched at – www.krucial.com
· Information about the investment round from July 2021 can be found here – Krucial secures $4.3M(£3.1M) investment – KRUCIAL
· Krucial was winner of OneWeb's Innovation Challenge. The Innovation Challenge is part of OneWeb's innovation programme to foster smart new innovations in space communications for the benefit of everyone on Earth – responsibly, sustainably, and together. You can find out more about Krucial's success in the challenge at – OneWeb Innovation Challenge winner 2021 – KRUCIAL
Recommended for you

Leveraging the challenges posed by ScotWind