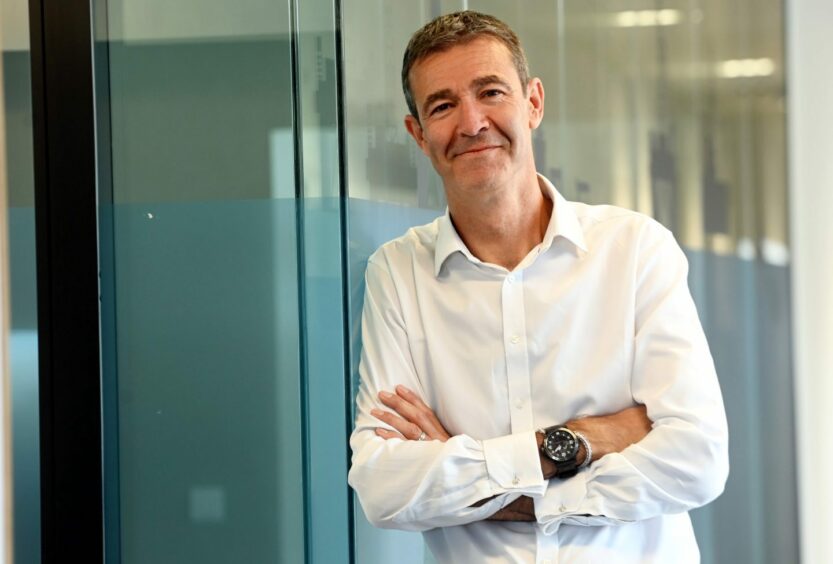 In 2015, we set the goal of limiting global warming to less than 1.5 degrees Celsius. However, the latest UNFCCC estimates show that we are far exceeding this limit.
In 2022, war, pandemic and an economic downturn have distracted policymakers from the climate challenge, but global temperatures and weather disasters have continued to gain in frequency and intensity.
The science is clear: the damage is being done, and tipping points are being passed.
We must now throw every action we can at limiting this worsening situation: reduce the use of fossil fuels, transition to clean energy, decarbonise the industries which cannot be immediately transitioned, and develop a pathway to reversing climate damage.
In the UK specifically, 2022 has seen repeated delays to vital decarbonisation tools like carbon capture and storage.
The year has now ended with the go ahead for the country's first coal mine in thirty years. We must do so much better in 2023.
As a nation endowed with such abundant CO₂ storage in the North Sea, we should be accelerating this vital tool in the climate tool kit. Although supportive policy has been delayed, industry has pushed ahead regardless.
We have seen local communities, businesses and investors working together to form new CCUS clusters in 2022 – for example, the recent launch of the Solent Cluster.
The many businesses involved in our own Scottish Cluster have continued to invest in a vital project which not only tackles climate change but gives hope for a sustainable, non-fossil fuel dependent, economy in the North East of Scotland and further across the UK.
Despite the delays, the UK's CCUS cluster strategy is one that many other countries have looked to in 2022. With the support of the Department for International Trade, we have met with many other countries that are planning to establish their own CCUS clusters, and it is heartening that there has been so much international collaboration this year.
In the UK, the Government has committed to delivering at least four clusters by 2030 but there is no gilding the lily: the UK has lost pace and today we are at risk of losing our global leadership in this area.
If we do not wake up, the UK will miss out on a transformative growth opportunity to attract jobs and build the supply chain for this decarbonisation revolution.
Green hydrogen has also proved a hot topic in 2022 as the international community explored tangible alternatives to fossil fuel. At the large end of the scale, we saw BP launch an enormous green hydrogen project in Western Australia.
At the smaller end of the scale, we launched our project with ScottishPower in Cromarty to supply the distillers – Diageo, Glenmorangie and Whyte & Mackay and others.
Thinking about community-based green hydrogen projects which are less dependent on complex and large infrastructure for success is an important route to switching away from fossil fuels.
With abundant offshore wind and water, the UK – and Scotland in particular – is well placed to make real steps forward in green hydrogen. Building on the Cromarty Hydrogen Project, Storegga have also developed the Cromarty Power-to-X Project to produce and export GW scale green hydrogen commodities from the region underpinned by a successful Cromarty Green Freeport bid.
For the UK, the much bigger national transition to a green hydrogen economy will mean a shift to a new energy system. Continued urgency is needed from government to drive forward the Hydrogen Investor Roadmap released by BEIS in April of this year.
This plan summarised the critical activities and policies designed to support the development of a low-carbon UK hydrogen economy.
It is not just a question of decarbonising the so-called 'hard to abate' industries and producing cleaner fuels. We must also think about how we can remove existing CO₂ already in the atmosphere.
We have a tool to turn back the clock on the harm we have caused the climate using engineered carbon removals, in particular direct air capture. What were once early-stage technologies are now advancing at pace and reducing in cost – spurred on in large part by the US' once in a generation Inflation Reduction Act.
Competition is progressing the efficient development of direct air capture and driving down costs.
Deploying engineered carbon removals at scale is critical if we want to meet our climate goals.
On direct air capture specifically, we have seen early progress in the US. The UK is well placed to join the leaders in the DAC race – we have the skills and CO₂ storage – but we must act in 2023 or we will fall behind in this as well.
The good news is that the investors and customers for direct air capture are ready to go.
To kick off a carbon removals industry in the UK we need to see the Government supporting the development of business models that harness the pent-up private sector demand and investment capital available.
We were pleased to see the Department for Business, Energy and Industrial Strategy progress its consultation on options to create a credible market for negative emissions – for example, by integration with the UK's Emissions Trading Scheme (ETS) framework – an important way to incentivise business to clean up its carbon emissions.
Like many others, I'm doing all I can to urgently deploy the tools we need to solve the climate problem.
Every UK-based CEO I meet shares the same fear for 2023, that we will lose yet more time to politics. The rising CO2 levels and their climate impact don't wait for politics.
Every month lost now disproportionately increases the human impact and financial cost of global warming. We will not get this time back!
Urgent, decisive action is needed, globally and in the UK, if there is to be any hope of fulfilling our legally binding net zero commitments.
We must start 2023 with total focus, only then will we have a chance of turning back the clock on the damage that has been done.
We have the tools to achieve this – wouldn't it feel good to turn existential dread to optimism that we can get the job done?
Recommended for you

Getech has 'very promising pipeline of opportunities' in store for 2023