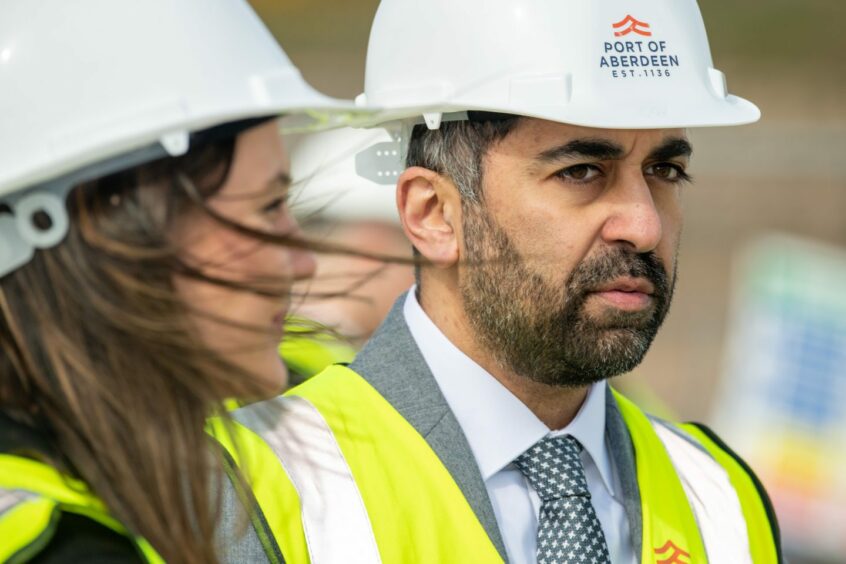 Now that the new First Minister has firmly established himself in Bute House, making the north east of Scotland a global leader in net zero should be one of his top priorities. As an industry and region, we have tremendous engineering and innovation capability that can make Scotland a key player in renewable technology and decarbonisation, enabling a green transition that has job creation and economic prosperity at its heart.
Humza Yousaf has already signalled his determination to build on this work, with his visit to Aberdeen this week among his opening acts as First Minister, and it is only with government and business working together that we can fully realise our potential as a global leader in net zero. That is why collaboration must be the watchword of the new First Minister when it comes to achieving net zero.
Collaboration is something the Net Zero Technology Centre (NZTC) understands well. Our centre was born from and strives for collaboration. We are funded via the Aberdeen City-Region deal, a partnership agreement between the UK and Scottish governments. We are based in and work for the future of our community, and our model is an inherently cooperative one. We bring together technology developers, business, academic institutions and local and national government in order to enhance collaboration, share best practice and achieve shared goals.
One area where collaboration with government and the new First Minister will be vital is in delivering the North Sea Transition Deal. It is clear there is no single solution that will meet our energy needs, as well as our economic and employment needs. Instead, on the journey to net zero, there are multiple different sectors and technologies that will help us stride forward; hydrogen, carbon capture and offshore wind, to name but a few.
These methods require government support if they are to be realised at speed and scale. Indeed, we believe we need to reduce the base cost of these technologies by 50 per cent if we are to realise the economic opportunity of low carbon, and incentives from government have key role to play in that process. This would represent a win-win for the new First Minister as it delivers on his twin priorities of accelerating the transition to net zero and the development of an economy that has good jobs at its core.
We are determined to work with the new First Minister in this and other areas to rediscover the collaborative energy that has helped position the north east Scotland as a global leader in energy and innovation. Central to that collaborative spirit will be working with the new First Minister to unlock investment to encourage the development and deployment of clean energy
technologies which are reliable, affordable, and scalable at pace. The funding the First Minister has announced is welcome and absolutely vital, but the reality is we need to see more, not least in a sector where decarbonising operations and supply chains often requires government support. More generally, we also hope the arrival of the new First Minister will allow both the Scottish and UK governments to recalibrate their relationship so they can cooperate to support net zero, which is a priority for both administrations.
There is huge potential for the net zero industry in Scotland and the new First Minister's early visit to Aberdeen is a sign of his commitment to it. By working collaboratively, we can fully realise that potential and turn Scotland into a world leader in net zero.
Recommended for you

Nova wins €20m funding for world's largest tidal site in Orkney