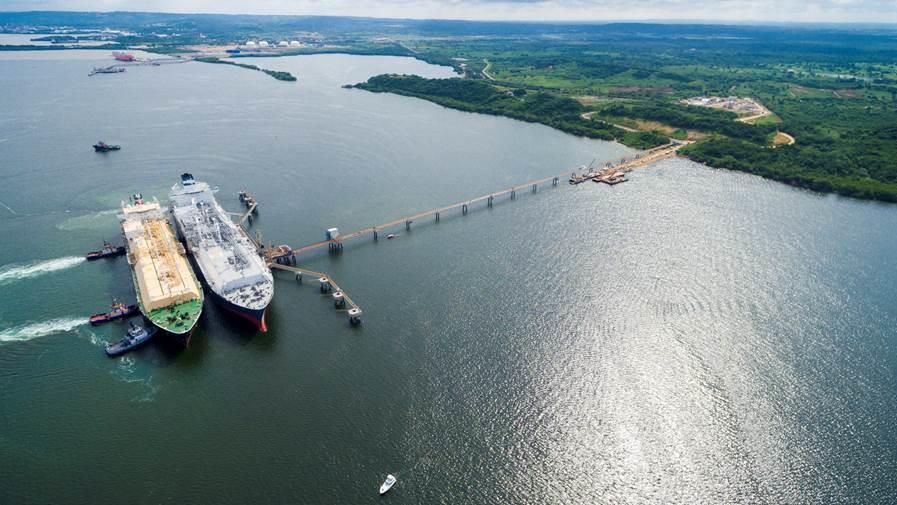 Natural gas is one of the greatest dangers to hitting our climate targets, and one of our best tools. Which one is a matter of hard choices to be made today – the will and ingenuity of the gas industry, the decisions of major consumers, and the good sense and robustness of policymakers.
To hit the Paris Agreement's target of limiting global warming to no more than 1.5 degrees Celsius, the remaining carbon budget is 260-380 billion tonnes of carbon dioxide.
At current emissions rates, the Global Carbon Project estimates that will be eaten up within six and a half to nine years.
Coal threat
Coal combustion alone yields almost half those annual energy-related emissions, of which China alone contributes more than half, and India another 12%. The worst European coal offender, Germany, is responsible for 1.4% of coal use.
These countries, and other major coal users such as Vietnam, Japan, South Korea, Taiwan, Indonesia, Australia, Poland, Turkey, South Africa and the US, are installing renewables rapidly – often at double-digit annual growth rates.
This has not yet been enough to bring the longed-for peak in global coal use, which has been on a bumpy plateau since 2011. It is certainly not enough to achieve the precipitous falls required for net zero. As well as greenhouse gases, coal is also a leading source of toxic air and water pollution.
Bringing large volumes of gas quickly to these major markets – and ensuring that other energy-short large countries such as Pakistan and Bangladesh don't turn wholesale to unabated coal – is critical in the short term.
The fuel is crucial for global energy security – Russia's invasion of Ukraine brought a dizzying rise in prices, with a knock-on to record electricity bills. That has partly abated, but gas prices remain well above historic averages.
Policy needs
The global supply-demand balance is fragile to any other disruptions, whether strikes in Australia, technical breakdowns or hurricanes in the US, coups and insurgents in Africa, or a demand surge such as a cold European winter.
But it raises concerns for climate policy in the longer term. Global natural gas reserves are enough to produce 420 billion tonnes of carbon dioxide, more than sufficient to blow through the 1.5 degree budget on their own. A lot more gas could and will be found and developed at today's prices, if policy does not intervene.
Gas also suffers from leaks of its main constituent, methane, which on a per-tonne basis has a global warming effect 84-87 times that of carbon dioxide over 20 years, and 28-36 times over 100 years. Methane is relatively short-lived in the atmosphere – half of it disappears within 12 years – but it has a high up-front impact on warming.
We know the immediate solutions. These include finding and fixing methane leaks. Adnoc, which reported a methane intensity of 0.07% for 2022, has set a target for upstream methane leakage of no more than 0.15% by 2025 and zero by 2030.
Large escapes, which account disproportionately for the industry's overall climate impact, are now regularly picked up by satellite monitoring.
This has revealed several companies and countries as serious offenders, usually from process breakdowns or outdated equipment. Routine flaring, which does not combust all the methane, and venting, needs to stop.
To save CO2 emissions, instead of gas turbines for powering facilities, electric drive can be used, such as Adnoc's plans at its new LNG plant at Ruwais. The company is in the process of electrifying its offshore fields, and sourcing its power from nuclear and solar plants.
Contaminant CO2 in natural gas, which is anyway removed in processing, can be captured for storage.
Offsets
China, Singapore, Taiwan and the UK have taken delivery of "carbon-neutral" LNG cargoes, provided by Shell, TotalEnergies, Woodside and Trafigura among others, in which remaining emissions are offset, usually by nature-based credits.
But if the gas industry wants a long-term future, it needs to be much bolder. It needs to be competitive on price to beat out coal in Asia. It must be low carbon to be a viable medium-term partner for renewables. And it must approach zero carbon to have a long-term future.
The price objective will probably be achieved in the mid- or later 2020s, with a surge of new LNG output from Qatar and the US, above all, followed by the UAE, Canada, east and north-west Africa, and others. To continue displacing goal, LNG providers will need to invest intelligently in infrastructure in countries such as India and Vietnam, or partner to ensure it gets built.
Offsets for activities such as forestry have been tarnished in recent months by doubts over their permanence, following massive global wildfires, and whether other protected woodlands were ever really in danger. So carbon-neutral gas will have to rely on other methods. This could be through conversion to "blue" hydrogen or its derivatives, with high levels of carbon capture and storage.
Point of use
Making best use of existing gas infrastructure, though, requires decarbonisation at the point of use. That will not work for home heating and cooking, but it is increasingly feasible for heavy industry and power stations.
There are three keys: for existing industry, retrofits of innovative, modular carbon capture systems. For new plants, such as direct reduced iron or ammonia, design for capture from the start of operations. And for gas-fired power, integral, high-efficiency capture systems that ensure renewable-heavy grids stay reliable and cheap.
By creating and offering a full suite of carbon management solutions, major gas producers and exporters can create demand without fears of "locking-in" emissions or building "stranded assets". To make it happen, they need supportive partnerships with gas consumers, and constructive relationships with policymakers.
Many of the conversations on how this can be achieved are sure to take place at the world's largest gathering of energy leaders, ADIPEC, in October this year.
Focused on decarbonisation, the role of LNG is sure to be high on the agenda in making this a global reality. If we can meet these challenges, it may be possible to turn gas from a perceived climate problem to what it should be: part of the solution.
Robin M. Mills is CEO of Qamar Energy, and author of The Myth of the Oil Crisis
Recommended for you

BP brings online 'first of its kind' renewable natural gas plant