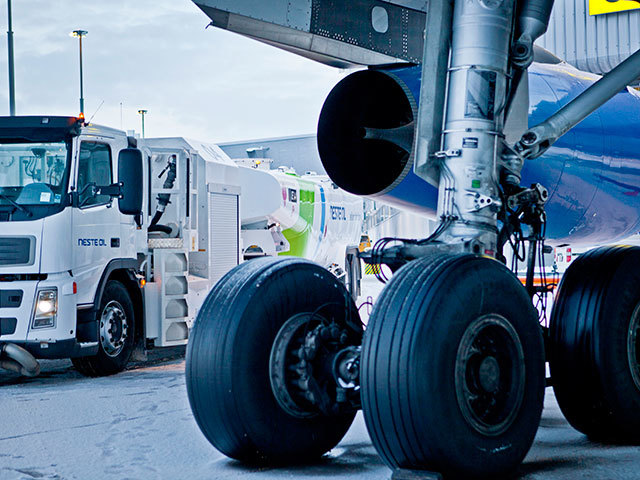 Scotland's record as an exporter is not as good as it should be or needs to be if we are to create economic growth and sustain employment. In recognition of this, the Scottish Government set its own target a couple of years back of doubling the number of companies engaged in exporting by 2020.
Arising out of that basic proposition, I was asked by the then Secretary of State for Scotland, Michael Moore, to lead a review of how support for exporters works at present and could be improved upon. The conclusions were published last week and hopefully offered some practical proposals which can contribute to shared objectives.
There is a particular relevance for the oil and gas sector. We have hundreds of companies which work around the world, wherever the industry operates. But there could undoubtedly be many more and the question of how they make the transition from North Sea reliance to international aspirations needs to be constantly under review.
Scotland is served by two export support agencies – UKTI and Scottish Development International. The former is more prominent in oil and gas, mainly because of its longer reach. There is no corner of the world where there is not a UK presence for trade promotion as well as consular services, backed up by considerable expertise at home.
This geographic spread is particularly important to the oil and gas sector which tends to turn up in countries which would not otherwise attract much Scottish interest. Azerbaijan and Kazakhstan would have been good examples of this in the recent past while the increasing focus on East Africa calls out for a strategy of engagement which UKTI is addressing by expanding its teams on the ground.
The report tries to tip-toe round the Scottish constitutional issue since much of what it recommends has relevance in either possible scenario. However, it is difficult to get away from this issue of scale.
The simple fact is that the UK has a world-wide network of commercial diplomacy and consular services which it would be both difficult and expensive for Scotland alone to match.
If, for the moment, we assume the constitutional status quo, then the objective should be a united approach to maximising opportunities for our companies in global markets. This means all agencies working together in all markets on a "horses for courses" basis to maximise the effectiveness of support. This does not always happen at present.
UKTI has suffered cut-backs in recent years which now show signs of being reversed. This is absolutely essential if it is to offer a credible presence to the industry.
There is an enormous amount of expertise within the organisation but it had become spread too thinly, not least in the oil and gas sector. There are 24 people employed by UKTI in Scotland and they need to make their presence felt.
Many of the schemes offered by UKTI are virtually invisible in Scotland.
The report recommends the building – or perhaps re-building – of a strong cadre of oil and gas specialists who could be deployed around the world in response to market opportunities. There should be more secondments from industry in order to make sure that the links between government and the private sector are as strong as they need to be.
Credibility is maybe the key word in all of this. Trade promotion organisations can only do so much but their potential to make a difference is considerable. In order for them to maximise it, they must be seen as credible by all the players involved – governments, oil companies, potential clients. That only happens where they are seen as "equals" in terms of knowledge and influence.
UKTI's strategy is to "follow the money" by getting in as early as possible in order to establish a UK interest and make companies aware of high value opportunities as they start to develop.
This obviously involves close links with both governments and oil companies, so it is necessary to have people on the ground who really know what is going on and have the credibility to help shape it.
Access to government-backed finance is of particular importance to the oil and gas sector which has a long history of engagement with the old ECGD.
The revamped UK Export Finance has its own presence in Scotland, working within SDI but companies need information and guidance on the schemes they run – which appear to be more flexible than in the past – if these are to be any use to them.
Through the history of the North Sea, the UK has tremendous experience of regulating the industry and creating frameworks within which it operates. This too is a highly exportable commodity which gives us early footholds in new markets.
The Wood Report recommends a new regulator for the domestic industry and my own suggests that the remit for this body should include promoting our regulatory system around the world.
But what of the small company which fancies dipping a toe in the waters of exporting its product or services? At present, how many of them would know where to go and how much help would they get? It became clear that the answers to these questions vary enormously and that is where we need to start if the objective of a major increase in exporting companies is to be achieved.
That's why the report recommends a well-signposted "single portal" approach called Scottish Exports, which would ensure that every company knows where to go and receives the advice and support that they need – irrespective of which organisation is going to provide it.
That's scarcely rocket science but it's the first steps into exporting that are most difficult before great oaks from little acorns can grow.