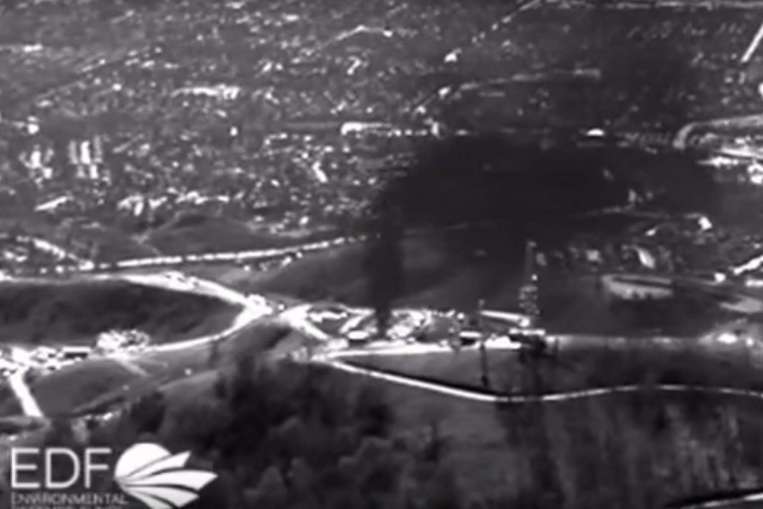 Sempra Energy temporarily plugged a leak near Los Angeles on Thursday from a broken well that had been spewing natural gas for months and is now estimated to cost the utility owner at least $250 million excluding potential fines.
Crews intercepted the base of the leaking well with a relief well on Thursday and began pumping heavy fluids to control the flow of gas, the first step toward permanently ending the release that has sickened residents and forced thousands to relocate. State regulators will certify the leak has ended once the well is officially sealed, San Diego-based Sempra's Southern California Gas Co. utility said Thursday in a statement.
The leak, first detected on Oct. 23, had released 2.3 million tons of greenhouse gases as of Feb. 4, the equivalent of emissions from more than 400,000 cars driving for a year, according to state air regulators. Plugging the well will help put a cap on Sempra's costs associated with the leak, as it has paid for the temporary relocation of thousands of residents. It may also cap any daily fines and penalties ultimately levied against Sempra.
"There was a sense of relief for the community and the residents that we've been able to bring this under control, and I think most importantly that we've come this far and done it safely," said Jimmie Cho, SoCalGas's senior vice president of gas operations and system integrity. Pumping cement into the well to permanently plug it may take several days, he said by phone Thursday.
The company estimated in a filing on Thursday that it would end up paying $250 million to $300 million on responding to the actual leak and "mitigating environmental and community impacts," including temporary relocation and the value of the gas lost. The company said it's "probable" that those expenses will be covered by insurance, less $4 million in deductibles.
The estimate didn't include reserves for damage awards, civil and criminal fines and other penalties that may be imposed, nor does it account for legal costs, the filing shows.
SoCalGas, as Sempra's gas utility is called, is facing multiple government investigations and more than 60 lawsuits, including one filed by California Attorney General Kamala Harris related to the incident. Last week, the Los Angeles district attorney charged the company with failing to immediately report the leak to the state.
Sempra has at least four types of insurance policies with a combined available limit of more than $1 billion that it may use to cover costs associated with the leak, according to the company's filing.
Sempra shares fell 3 cents to $94.42 in after-market trading.