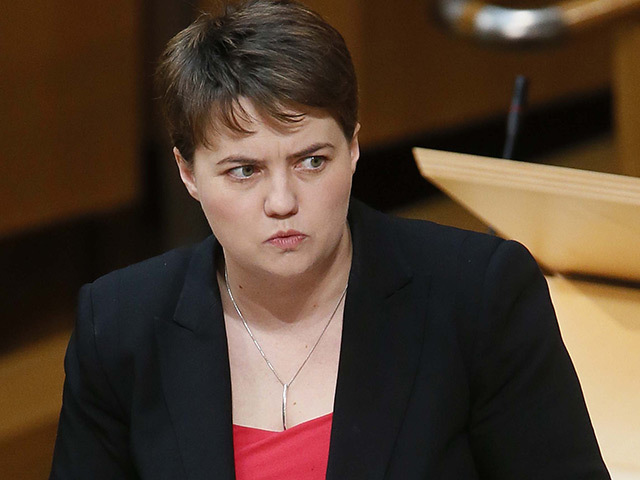 Scottish Conservative leader Ruth Davidson yesterday insisted there is a "real future for the north-east" – and called on UK and Scottish Governments to pull together to help weather tumbling oil prices.
Ms Davidson spent some "much needed time out of the Holyrood bubble" to give a speech to party members in Aberdeen yesterday.
Among the audience were 23 people who travelled from the Banffshire coast to hear the leader.
She set out her ideas of how the north-east could move forward in the coming months, and stressed the importance of keeping oil and gas expertise in the region, plus the industry coming together to find a better way of working.
Ms Davidson said there may also be some short-term help.
"If good companies need support here then I think the government should step in with special measures – as Sir Ian Wood has suggested," she said.
"And, if small businesses are about to go bust because of tax bills they can't pay, then it's the revenue which should be made to wait for funds, not people thrown out of jobs."
Local Scottish businesses should not go to the wall, she insisted and everything needed to be done to avoid it.
Ms Davidson said: "Some of that support will come from the UK government – and be assured that I will be making those arguments directly to the Chancellor over the coming weeks as he puts together his budget.
"Some too must come from the Scottish Government in supporting enterprise here and right across the country."
Speaking to Energy Voice's sister publication the Press and Journal, after her speech, she added: "We have to do everything we can to keep these jobs and these expertise here and that hub.
"If that means short term measures until prices rise again then lets see what we can do about it.
"I think there's a real future for the north-east and I despair of the people that want to rush the decommissioning and say 'it's over'.
"It's not over, there's plenty of oil in the sea."