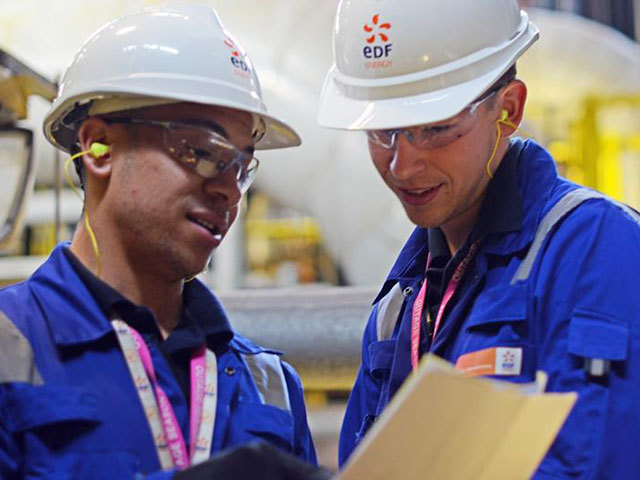 The Government's energy policies are coming under increasing criticism after the chief financial officer of power giant EDF resigned, casting fresh speculation over its plans to build a new nuclear power station at Hinkley.
Thomas Piquemal is believed to have stepped down because of concerns that a final decision on investment for the £18 billion project in Somerset was being made too soon, potentially threatening EDF's financial position.
The company, which is 85% owned by the French government, recently gave assurances that it was close to making a decision on the proposed Hinkley Point C project.
But a series of delays have led to calls for the Government to review its energy plans.
John Sauven, director of Greenpeace, said: "Alarm bells should be ringing deafeningly loudly in the offices of the French and UK governments this morning.
"The Chief Finance Officer's decision to quit over EDF's apparent commitment to push ahead with the controversial Hinkley nuclear power deal should be of huge concern.
"If the finance chief thinks the project will be a disaster, the optimism from both governments that the deal will be imminent is irrational.
"The UK Government urgently needs a 21st century plan to boost our home-grown renewable energy which is being sidelined because the Government is focusing on this nuclear white elephant."
Shadow energy secretary Lisa Nandy said: "This power station is absolutely central to the Government's strategy for keeping the lights on and meeting Britain's international commitments on climate change. With growing scepticism over whether it will now be built, ministers must tell us: what is their plan B?"
The company said Mr Piquemal will be replaced by Xavier Girre, who joined EDF last year as chief finance officer for France.
After a summit in France last month, Prime Minister David Cameron and French president Francois Hollande issued a communique that said there had been "major progress" in recent months "with a view to confirming the project".
EDF also said it will extend the life of four of its UK nuclear power stations by between five and seven years.
Recommended for you

Energy security 'still trumps' sustainability, says RenewableUK CEO