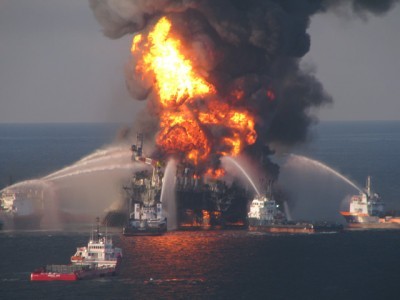 BP has said it will pay out $175million to investors over claims that the oil giant's management misled them about the severity of the 2010 Gulf of Mexico oil spill.
The settlement relates to shareholders who bought BP stock soon after the disaster, later claiming that the company understated its magnitude in order to prop up the share price.
The shareholders, who launched a class action lawsuit against BP, had sought a settlement of $2.5 billion.
But BP said the payout "does not resolve other securities-related litigation" in connection with the spill, so further payouts could be on the way.
The money will be paid to shareholders during 2016-2017.
BP has already agreed to dole out up to $18.7billion in a civil settlement with the US government and states affected by the spill.
Recommended for you
X

Exclusive: BP creates more than 500 North Sea jobs