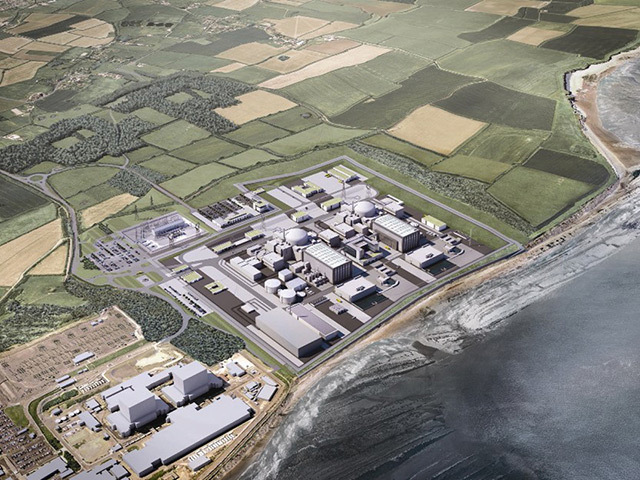 The Government should negotiate a price for electricity at a planned new nuclear power station in Wales below that agreed for the delayed site at Hinkley Point, according to a committee of MPs.
Ministers have agreed a so-called strike price with EDF Energy of £92.50 per megawatt hour (Mwh), or £89.50 if the French giant develops another new reactor in Sizewell, Suffolk.
Environment groups have criticised the figure, arguing that renewable energy could be produced much more cheaply.
The Welsh Affairs Committee said there was great potential for developing nuclear power in north Wales, with a proposed new power station at Wylfa on Anglesey, as well as at Trawsfynydd.
But the MPs said the Government still had more work to do to prove the financial viability of the proposed projects.
Local communities should benefit because of the disruption major infrastructure developments would cause, said the committee.
The Government was urged only to build the Wylfa Newydd plant if the strike price is below that agreed for the Hinkley Point C and competitive with renewable sources.
"They must be transparent on cost and provide a clear and comprehensible explanation of the lifetime cost of the project, including decommissioning and waste disposal," said the report.
Committee chairman David TC Davies (Conservative, Monmouth), said: "We know that proposals for new nuclear power plants cause concern amongst the general public.
"The key questions that need to be answered for future development of nuclear power at Wylfa and Trawsfynydd to be viable centre on value for money and local impact.
"The Government must prove that the cost of any nuclear development is well understood and competitive with renewable sources. These costs must be made public in a format that can be easily understood.
"There has to be a demonstrable benefit for the local community as well. Local businesses must form a key part of the supply chain and be given sufficient information to allow this to happen.
"We must also make use of the many skilled nuclear workers currently based in Wales, and provide sufficient training to develop the next generation."
There was a "notable" lack of public confidence in nuclear power, so the Government, and Horizon Nuclear Power, which will operate Wylfa, should do more to educate people about how nuclear is regulated and operates safely in the UK, the report added.
EDF's board is meeting on Thursday and looks set to make a final decision to go ahead with the Hinkley project.
Tom Greatrex, chief executive of the Nuclear Industry Association, said: "The nuclear industry has been a significant part of the Welsh economy creating jobs and prosperity for Wales for over 50 years, as the committee's report makes clear.
"The select committee has highlighted the civil nuclear expertise which already exists in Wales and how future projects will be able to benefit from that knowledge and skill.
"Wylfa Newydd will create thousands of jobs during construction and operation, and is already actively engaging with schools and businesses in Wales to ensure the local communities benefit from the new power station."
A spokesman for the Department for Business, Energy and Industrial Strategy said: "New nuclear power stations will provide secure, clean and affordable electricity for consumers across the country.
"We are constantly working to get the best deal for consumers and any proposals for new sites, including Wylfa, will need to offer value for money for the taxpayer.
"We expect local communities to see substantial benefits from investment in new nuclear. It's estimated that the local North Wales economy around the proposed Wylfa site will benefit from around £50 million and hundreds of jobs."
Recommended for you

Have we finally reached a tipping point for island electricity grid connections?