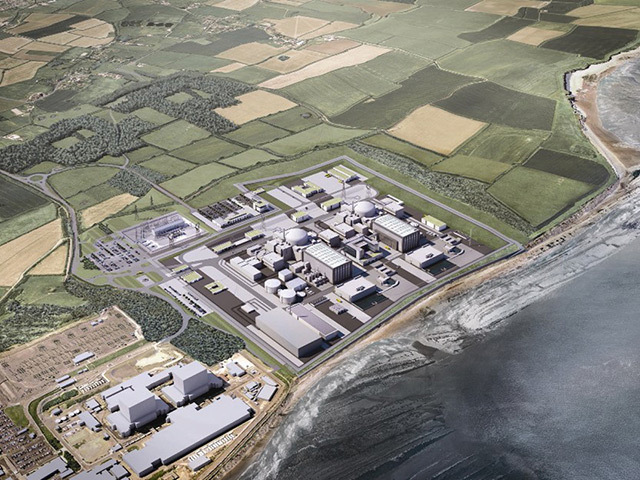 The chief executive of energy giant EDF has reiterated the firm's commitment to building a new nuclear power station at Hinkley Point despite the shock decision by the Government to review the multi-billion pound project.
Vincent de Rivaz said Hinkley Point C's technology is ready and its cost to consumers is fixed.
The firm's board has given the go ahead for the new £18 billion power station in Somerset but the Government caused a fresh delay by saying it wanted time to study the scheme.
A decision is now expected in the autumn.
Writing in The Sunday Telegraph, Mr de Rivaz countered critics of the scheme and EDF'S decision to allow joint investment from the Chinese state owned CGN.
He said: "EDF Energy and our Chinese partner are taking the construction risk to build Hinkley Point C as investors. That's because we are confident in our ability to deliver. Taxpayers pay nothing. If returns for investors exceed expectations, gainshare mechanisms share the benefit through a reduced electricity price.
"Hinkley Point will have a lasting impact on our industrial capacity and will create thousands of jobs and hundreds of apprenticeships.
"Billions of pounds will be invested into the economy of south-west of England. Across Britain, dozens of companies and our own workforce are ready to deliver this project. Their motivation remains high and they are looking forward to getting on with the job.
"Detractors have filled many column inches and broadcast hours. We have chosen to let policymakers focus on the facts. However, some critics risk losing sight of the bigger picture by overlooking the positive impact and importance of this investment for Britain – and ignoring the basic and unchanged facts which underpin the project.
"China's participation is much more than £6 billion of inward investment.
"It brings the benefits of a 30 year partnership between EDF and CGN in nuclear construction in China – a country with the largest civil nuclear programme in the world.
"We can't afford to cross our fingers and muddle through in the hope that a new technology will come along and meet all our needs at the right price."