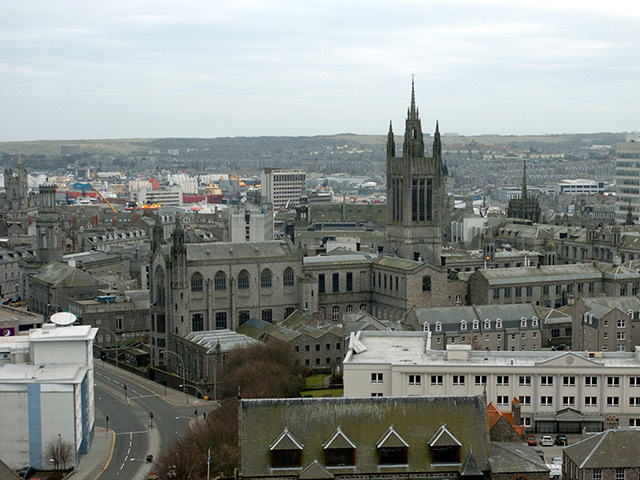 After decades in the planning and hundreds of millions of pounds – motorists are finally driving on the Aberdeen bypass.
The Craibstone and Dyce Drive junctions on the long-awaited route are now open.
And later today the first traffic will also be allowed to use the £15.2million airport link road which is part of the massive infrastructure project designed to keep the north-east moving for years to come.
The Aberdeen Western Peripheral Route (AWPR) – which is due to be completed by the end of next year – will run from the A90 at Stonehaven and Charleston in the south to Blackdog in the north.
The Craibstone and Dyce Drive junctions have been created by building a new roundabout and replacing another with permanent traffic lights.
The bypass project was first discussed as long ago as 1948 – but the £1million cost was considered too high at a time when Britain was still recovering from World War II.
The final bill is now expected to be about £745million.
The Aberdeen bypass and Balmedie-Tipperty dualling project – known as AWPR/B-T – on the A90 are being carried out in tandem.
Last night, Infrastructure Secretary Keith Brown said: "Early benefits from the project are becoming a reality, with improved road safety in this area and better journey time reliability.
"Along with Aberdeen City Council's airport link road, which is due to open today, they will help improve and enhance travel in the local area.
"The north-east economy needs every stimulus that can be provided and our investment in this project is expected to bring in an additional £6billion to the north-east economy and create about 14,000 jobs over the next 30 years.
"We can look forward to the full benefits of these works starting to be realised when the road opens in winter 2017. More widely, we are committed to making improvements at the Haudagain roundabout once work on the AWPR project is complete.
"We have also invested about £10million in a new Inveramsay Bridge on the A96 which opened earlier this year, and have made a longer-term commitment to dual the A96 between Aberdeen and Inverness." Aberdeen City Council leader Jenny Laing said: "The opening of the Craibstone and Dyce junctions is a significant step in the AWPR/B-T project.
"We look forward to the AWPR/B-T's completion and unlocking the benefits it will bring to the city and the wider region."
Aberdeenshire Council co-leader Richard Thomson added: "It is encouraging to see the progress being made across the whole of the AWPR/B-T route, and this will be a particularly well-used section for many people.
"It gives a real indication of just how transformative the project is for the north-east of Scotland and it is hugely satisfying to see that vision becoming a reality."
And Carol Benzie, managing director of Aberdeen International Airport, said: "The improved road system will alleviate the traffic issues that have created challenges to our passengers and employees in recent years."