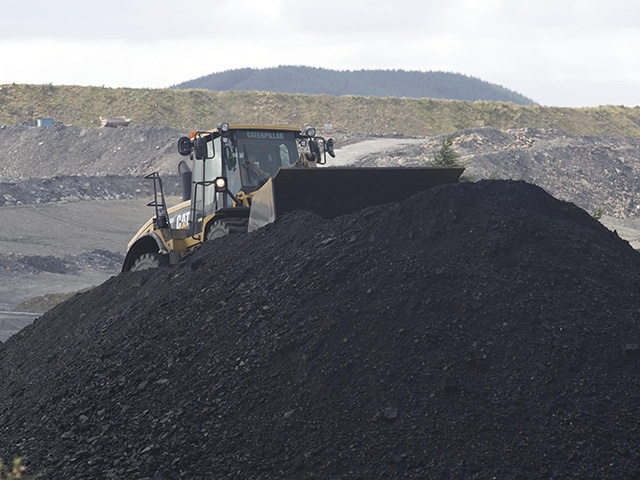 Coal generated a record low 6% of the UK's electricity this spring, official figures show.
The share of coal in the power mix fell from 20% in the same period last year, following the closures of Ferrybridge C, West Yorkshire, and Longannet coal-fired power station in Scotland.
Another coal unit at Drax, North Yorkshire, has also switched from the fossil fuel to burning biomass.
But renewable power also fell marginally in April to June 2016 compared to the previous spring, to just below 25% of the mix as a result of reduced wind speeds and rainfall which affected wind turbine output and hydropower.
The gap left by coal was filled by gas, which generated 45% of the UK's electricity this spring – up from 30% the previous year.
Overall, low carbon sources of electricity – renewables and nuclear – generated around 46% of the total.
The figures from the Department of Business and Energy (Beis) chart the continuing decline of coal power in the UK, which has seen polluting power stations close and the Government pledge to phase out the power source by 2025 to tackle climate change.
This spring the amount of electricity generated by coal fell to zero at points for the first time since the 19th century.
Over the course of April, more power was generated from wind than from coal, and in May solar panels outstripped coal-fired power stations to generate more electricity across the month than the fossil fuel.
In 2015, UK coal production and imports also fell as demand tumbled, the data from Beis shows.