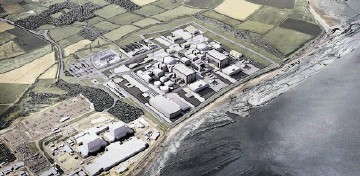 The boss of EDF said he hopes more offline nuclear reactors could return to production before the end of the year.
It comes amid reports France could face tight supplies this winter.
EDF chief executive Jean-Bernard Levy said: "We are working to make sure reactors that are on outage resume production.
"We are still carrying out demonstrations with ASN and we hope that some of these reactors will resume production by the end of the year."
Power prices have risen sharply in recent weeks on fears of supply shortages.