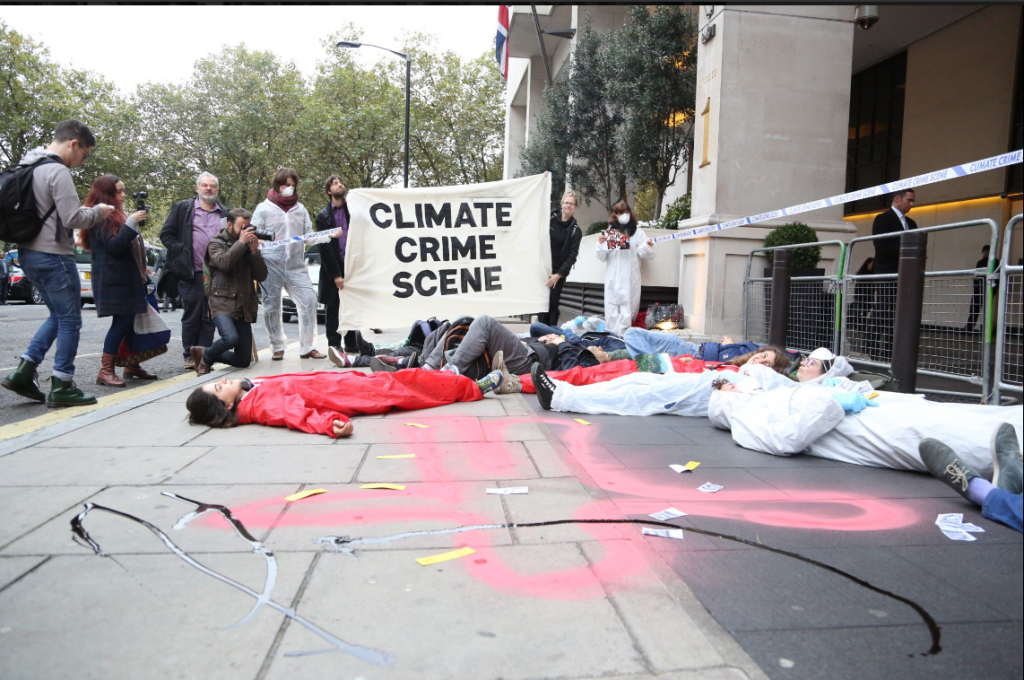 Protesters have created a 'crime scene' in demonstration outside the Oil & Money 2016 conference in London.
Executives from major oil and gas companies from across the world will meet at the two day event which this year focuses on 'Boom, Bust and Beyond: Strategies for Survival'.
Speakers at this year's event include the bosses of BP, ConocoPhillips, Total and the International Energy Agency (IEA).
A tweet from Daniel Voskoboynik said : "In London, top oil and gas CEOs meet for luxury conference, climate justice movements drop by & declare a crime scene."