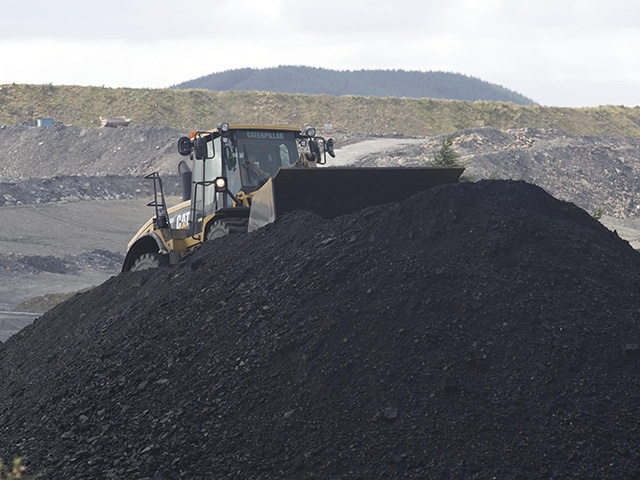 Claims that coal is needed to help people in developing countries out of poverty have been challenged by campaigners.
The coal industry claims expanding use of the fossil fuel is important for fighting extreme poverty and improving access to energy for people in developing countries, the groups say.
But they warn that building just a third of the planned coal-powered stations, mostly in developing Asia, would push the world towards dangerous climate change which will hit the poor hardest.
Some of those without access to electricity cannot get connected due to cost and mismanagement, while many are in rural areas, according to a paper led by the Overseas Development Institute (ODI), Cafod and Christian Aid.
Renewables would be the quickest and cheapest way to reaching more than two-thirds of those without access to power, it says.
Sharp declines in the price of solar – by more than 80% since 2009 – and 60% falls in the cost of wind power make scaled-up decentralised renewables a more attractive option.
Coal is also a key cause of air pollution which leads to the premature deaths of hundreds of thousands of people a year in countries such as China and India.
Meanwhile, renewables provide more promising job opportunities to help lift people out of poverty, already employing more people worldwide than coal, the paper by 12 organisations argues.
Ilmi Granoff, co-author of the paper and research associate with the climate and energy programme at the ODI, said: "There's no question that rich economies must rapidly replace coal with low-carbon energy to avoid a climate crisis.
"But now the coal industry continues to spread false claims that coal is critical to fighting extreme poverty and improving energy access in poorer countries.
"This paper, from organisations on the front line of the fight against poverty, shows that coal undermines both climate and development goals, while clean energy supports them."
Co-author Dr Sarah Wykes, lead analyst on climate and energy at Cafod, said: "The evidence is clear, ensuring everybody in the world has energy by 2030 requires a switch to investment in off-grid solutions, like solar home systems, and mini-grids, as most people without modern electricity live in remote areas.
"This clean, affordable, safe and reliable energy is critical for lifting people out of poverty – including women suffering daily the impacts of cooking with polluting fuels – and for powering businesses, growth and employment."
The paper calls for governments to stop supporting coal expansion, including through development finance, prioritise access to affordable, reliable, sustainable and modern energy and stop fossil fuel subsidies.