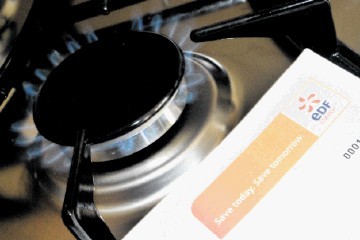 Hundreds of thousands of tenants are living in cold, draughty houses, faced with higher than average energy bills, a study has found.
Citizens Advice said 750,000 people were living in 300,000 properties in England with the worst energy efficiency ratings.
They were having to cope with damp, lack of central heating and poor insulation and faced spending £1,000 more than the national average on their energy bills, said the charity.
The report claimed landlords could be raking in £242 million a month for letting out houses that will be "freezing cold" in the winter.
Citizens Advice said the Government should make landlords carry out improvements costing less than £5,000 that will take homes up to minimum standards and called for a new fund to help landlords pay for more expensive improvements.
Chief executive Gillian Guy said: "Thousands of private tenants face a bleak winter in cold and draughty homes.
"Not only do they suffer more problems with damp and poor heating, these private renters also pay way over the odds on energy bills to keep warm.
"With private tenants footing the cost of heating, landlords have little incentive to make upgrades.
"Our research reveals that many landlords still have a long way to go to bring the worst energy wasting homes up to scratch, so it's vital the Government takes action to insist that all
landlords who can afford to, raise standards in the homes they let.
"If people are happy to take on the role of a landlord they need to be responsible enough to make sure the property is safe, comfortable and fairly priced."
Recommended for you

UK needs £5.8bn boost for energy efficiency to cut soaring bills – report