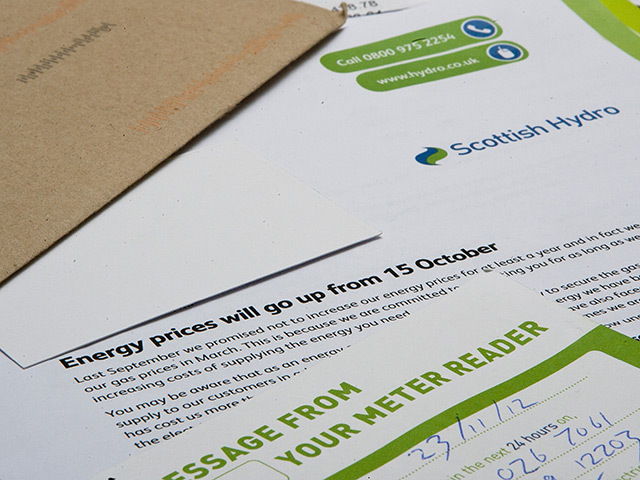 Extra Energy has come bottom of a complaints league table for small business customers for the second quarter in a row.
SSE delivered the best performance with 11.7 complaints per 10,000 customers, while last quarter's top performer E.On took second place but with an improved score of 17.9 complaints per 10,000 customers, according to the Citizens Advice figures.
Extra Energy drew 1231.2 complaints for every 10,000 small business accounts.
Extra's figure was significantly worse than the next worst performer, Business Energy Solutions on 394.1 complaints.
The supplier's most common problem was failing to notify customers when a contract was coming to an end and then rolling them over to a more expensive tariff, with many such consumers then having problems cancelling their contracts.
Citizens Advice chief executive Gillian Guy said: "Firms rely on a smooth service from energy suppliers to grow and develop.
"Problems such as inaccurate bills or contract issues can undermine these efforts and waste small businesses' precious time and money.
"Citizens Advice's small business complaints league table can help firms build up a picture of how well energy suppliers are managing problems for their business customers.
"All energy suppliers must step up efforts to resolve issues quickly and satisfactorily and ensure they are delivering consistently high quality service for their small business customers."
The small business league table ranks the performance of the 15 largest firms providing energy to 10,000 or more small non-domestic customers.
Suppliers' scores are calculated based on the seriousness of the complaint against them and how long it took to resolve.
Recommended for you
X

Opinion: Moray Firth ship to ship transfer could be disastrous for wildlife