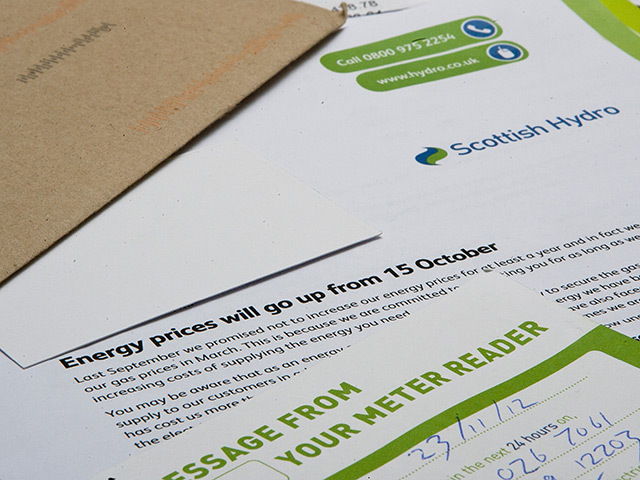 Nearly one million households are unable to cover the cost of two or more essential bills, a new study has found.
A probe by think tank the Institute for Public Policy Research (IPPR) shows that nearly two thirds of such households (64%) have at least one adult in work, and 53% include children.
The report said that 946,656 households across the UK are in the grip of "income crisis", meaning they are unable to meet two key bills such as mortgage or rent, energy costs, water rates, or council tax, at any one time.
The vast majority of those dealing with income crisis (84%) were unable to save £10 or more per month, the IPPR said.
The most common bill households failed to pay on time was council tax (58%), followed by electricity (53%), water (51%) and gas (50%). Rents and mortgages were usually the largest household outgoing, but the least likely to be in arrears.
Of the households facing income crisis, 39% could not pay three essential bills at once, and 12% were unable to cover the cost of four at a time, the survey found.
The IPPR called on the Government to back fuel banks where suppliers provide free gas and electricity supplies to people in need for a limited period.
The think tank also said that ministers should start measuring the number of such households and provide a range of short-term support for them.
IPPR researcher Darren Baxter said: "Worries about paying the next food, utility or council tax bill are the daily reality for many households.
"And, shockingly, for nearly a million British families, these worries become an income crisis.
"Companies, including the utility companies, charities and the Government, can and should learn from the food and fuel banks that already exist, to do much more to help people facing income crisis."
Recommended for you

UK needs £5.8bn boost for energy efficiency to cut soaring bills – report