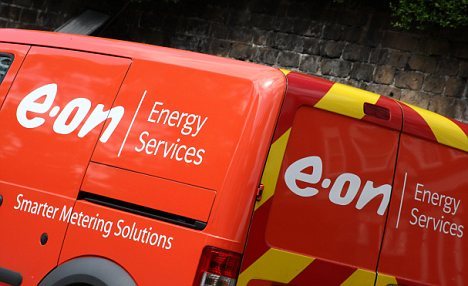 A battery the size of four shipping containers is being installed at a power plant to help keep electricity supplies stable, energy firm E.ON said.
The company is putting the 10 megawatt (MW) battery in place at its combined heat and power plant at Blackburn Meadows near Sheffield, which is powered by waste wood.
The lithium-ion battery system, which is one of the first commercial schemes of its kind in the UK and is expected to be fully operational by late 2017, will be able to hold the same amount of energy as 500,000 mobile phone batteries.
It will be able to respond within a second to over- or under-supply of energy to the grid, absorbing or discharging power into the local distribution network to ensure supply and quality are maintained, E.ON said.
The energy storage project is one of eight schemes to be been awarded a contract by UK transmission system operator National Grid, which will use the batteries to help balance supply and demand.
These projects will save National Grid and therefore consumers an estimated £200 million a year in transmission costs, E.ON said.
With an increasing amount of intermittent renewables such as wind and solar power in the system, finding ways of making the best use of clean energy by storing electricity for when it is needed is becoming ever more important.
As well as helping make efficient use of renewable energy sources, the batteries can also provide extra power to the network to meet peak demand as part of the capacity market, which pays firms to ensure there are sufficient supplies at peak times.
The Blackburn Meadows combined heat and power plant produces enough renewable power for around 40,000 homes.
It also captures the heat generated from burning the wood to feed into a district heating scheme which supplies heat and hot water to customers including Sheffield Forgemasters, the Motorpoint Arena and Ice Sheffield.
David Topping, director of business heat and power solutions at E.ON, said: "This is a milestone for E.ON in the new energy world and an important recognition of the enormous potential for battery solutions in the UK.
"Blackburn Meadows is already a real example of the new energy world – a renewable energy plant that provides both electricity to the grid and a more sustainable and affordable source of heating and hot water to local homes and businesses.
"Batteries at this scale allow us to make best of all renewable energy sources by harnessing the energy and having it ready for use whenever it's needed – increasing the share of renewable energy in the grid while at the same time providing a secure supply for our customers."
Recommended for you

Patent trends in the renewable energy shift